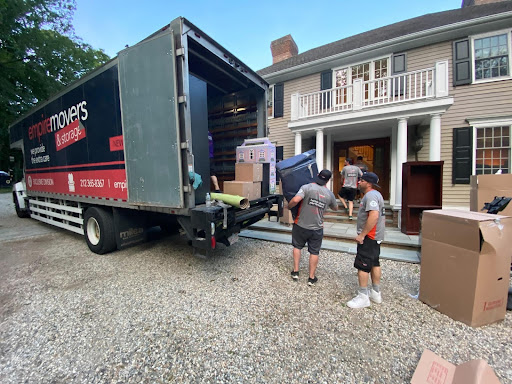 Relocating is an important step in our lives. It can be both exciting and difficult at the same time. Moving to a new city, downsizing to a smaller house, or upgrading to a larger one can all be difficult. Hiring a moving company is one of the most important decisions you will make during the moving process. White glove movers can help with this.
White glove movers provide a high-end moving experience, including professional and personalized services that extend beyond simply carrying your stuff from one location to another. They manage everything from packing through loading, unloading, and unpacking, providing a smooth and stress-free move. In this post, we will cover how to identify the best white glove movers in NYC to ensure the success of your relocation.
Define Your Moving Needs
The first step in finding the best white glove movers in NYC is defining your moving needs. This involves determining the type of moving services you require, your budget, and your timeline. White glove movers offer various services, including packing, unpacking, furniture assembly, disassembly, and storage, among others. Determine which services you need and which ones you can handle on your own.
When looking for a white glove moving firm, you need also to consider your budget. Moving can be costly, so plan a budget that you can comfortably manage. Remember that the cost of hiring a white glove mover will vary depending on a number of factors, including the distance of your move, the size of your home, and the number of items you are relocating. A budget can help you limit down your search to companies that are within your price range.
Lastly, consider your timeline. When do you need to move? Do you need the move to be completed within a specific timeframe? White glove movers understand that time is of the essence, and they work to ensure that your move is completed on time, without any delays. Determine your timeline and communicate it to the moving company you choose.
Research White Glove Moving Companies
Once you have defined your moving needs, the next step is to research white glove moving companies in NYC. The best way to find a reliable and trustworthy mover is to ask for referrals from friends, family, and colleagues. They may have had positive experiences with a particular company and can recommend them to you.
Another way to find white glove movers is by checking online reviews and ratings. Platforms such as Yelp, Google, and Angie's List provide unbiased feedback from past customers, giving you a sense of what to expect from the moving company. Be sure to read both positive and negative reviews to get a well-rounded view of the company.
It is also essential to verify the licenses and certifications of the moving company you are considering. Check if they have a valid license from the Federal Motor Carrier Safety Administration (FMCSA) and are registered with the New York State Department of Transportation (NYSDOT). These certifications indicate that the company is authorized to conduct interstate and intrastate moves and adheres to safety and quality standards.
Get Multiple Quotes
After researching and shortlisting a few white glove movers, the next step is to request quotes from each of them. Be sure to provide them with accurate information about the size of your home, the number of items you are moving, and any additional services you require.
When comparing quotes, consider more than just the price. Look at the services included in the quote, the timeline provided, and any guarantees offered. Beware of companies that provide lowball estimates as they may tack on additional fees later on. It is essential to have a clear understanding of the pricing structure and any additional charges that may apply.
Schedule an In-person Consultation
Once you have narrowed down your list to a few potential movers, schedule an in-person consultation with each of them. A reputable white glove mover will be happy to meet with you in person to inspect your things and provide a more accurate estimate of the cost of the move.
Show the moving firm everything you need to be moved during the consultation. Furniture, gadgets, and other household things are included. This will assist the moving firm in determining the proper amount of team members and equipment required to execute the relocation.
Use the consultation as an opportunity to ask questions and address any concerns you may have. Find out how the company plans to handle delicate items, such as artwork and antiques. Ask about their packing materials and techniques and their policies on liability and insurance.
Evaluate Customer Service
Customer service is an essential aspect of any white glove moving company. You want to work with a company that is responsive, professional, and communicative throughout the entire moving process. A company that is easy to reach and responds promptly to your inquiries can make all the difference in ensuring a stress-free move.
Evaluate the communication skills of the company's customer service team. Do they answer your questions thoroughly and clearly? Are they patient and willing to address your concerns? These are all indicators of a company that values its customers and is committed to providing exceptional service.
Consider Additional Services
White glove moving companies offer a range of additional services that can make your move more convenient and less stressful. Some of these services include packing and unpacking, furniture assembly and disassembly, and storage. Consider which additional services you may need and whether they fit within your budget.
Packing and unpacking services can save you time and effort, especially if you have a lot of fragile items that require special handling. Furniture assembly and disassembly services can also be helpful, especially if you have large and complex pieces of furniture. Storage services can be useful if you need to store your belongings temporarily before moving into your new home.
Make Your Decision
After considering all of the above factors, it is time to make your decision. Evaluate all of the information you have gathered and choose the white glove moving company that best meets your needs and budget. Consider the reputation of the company, the quality of its services, its customer service, and its pricing.
Once you have made your decision, communicate your expectations clearly to the moving company. Provide them with all the necessary details about your move, including your timeline and any special requests. Keep in touch with the moving company throughout the moving process to ensure that everything is going smoothly.
Conclusion
Moving can be a stressful and challenging experience, but hiring the right white glove moving company can make all the difference. By defining your moving needs, researching white glove moving companies, getting multiple quotes, scheduling an in-person consultation, evaluating customer service, considering additional services, and making an informed decision, you can ensure a seamless and stress-free move. Take your time and do your research to find the best white glove movers in NYC for your move.
---
Interesting Related Article: "Things To Do Before Moving To A New Home"