There are lots of transportation modes, but few can make you have the time of your life. One unique way you can enjoy a ride on a special occasion or on a day that you want to spoil yourself is by hiring a limo. However, to have a memorable experience, you need to do it the right way. Here is how:
1) Plan
Rushing to get transportation at the last minute can make your day a nasty one. Therefore, it is crucial to have a plan before D-day. You have to search by finding the transportation company that will provide a car for your event, for example, at Price4Limo, you will find an excellent place where you can compare pricing, availability, and pictures, saving you the time you would have spent moving from place to place.
When considering the pricing, you will also factor in how long you require the car. A two-hour difference can make much difference as it affects the schedule, and it is better to overestimate than underestimate the time you would spend with the car. Some seasons attract a high demand for limos, and early booking can help you get the vehicle you desire without disappointment.
2)
Share All Details With The Hiring Company
The pricing and design of the car you need are not enough information, and you need to share more with the hiring company. You can share the details of what kind of event you are attending as the company can help with decorating the vehicle according to the occasion. Some companies may have special packages and attractive deals depending on the kind of event you are going to.
3)
Have A Budget
When getting a limo for an event, most companies will charge per hour. Therefore, you need to know how much an hour will cost to budget within the time frame you will be using the car. Also, it would help if you enquired about any extra costs that hiring the vehicle attracts.
A  premium limo service may be offering a package that comes with refreshments, which may attract extra fees. Sometimes you may have to pay a gratuity for the driver, and you do not want to be slapped with a receipt with an amount you had not bargained for initially. Therefore, ensure you read the contract and know what it will cost you.
4)
Read The Cancellation And Reservation Policy
Changes can occur, which may mean that you may have to cancel even if you had made a reservation. To avoid an argument, ensure you read the fine print of the cancellation and reservation policy of the company you are dealing with. If there is a point you do not understand, ensure you get an explanation to get into a disagreement.
5)
Know How Many People Will Be In The Car
Riding in a car full of people squeezing can snap the energy from you and drain the fun of the party. Having a headcount of the number of people riding in the limo with you is essential to help the company decide on the vehicle that will accommodate all of you. It is better to give a higher estimate than a lower one to ensure comfort.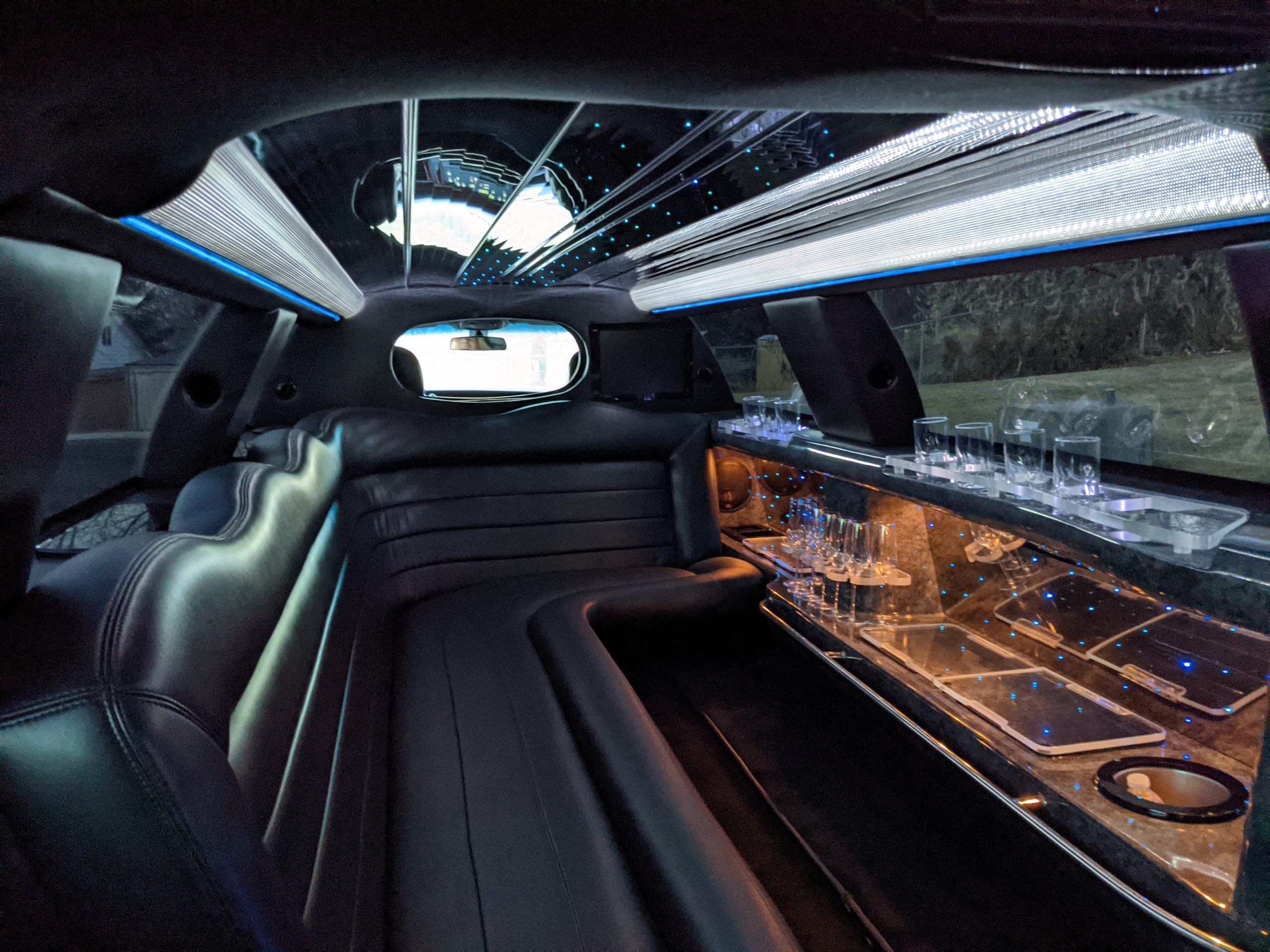 6)
Know Your Route
Knowing which route will get you safely and conveniently to your destination is crucial. Some roads may encounter traffic at specific times of the day or may not be favorable when the weather changes. You can communicate with the limo service to notify the driver and have them master the route if they do not know it. 
7)
Enquire About Refreshments And Entertainment
Depending on the event's mood, you may want to have a toast before you set off to your destination. It is necessary to inquire from the limo service if the company provides any refreshments, and if they do not, they can allow you to bring yours along.
Sometimes if the company is offering drinks, they may come as a separate package, which may be costly. You can also ask for amenities such as a music system, fridges, drink making station, cups, and glasses. It may be inconvenient if you get to the car and want a chilled drink, but there is no ice.
8)
Decide On The Kind Of Car You Want
Depending on the kind of occasion you will be going to, you need to choose the right vehicle. A romantic dinner will require a different car than what a sports event or a bachelor's party would need. The theme of your occasion may demand a specific style and color of a vehicle, and it would help if you noted it before the main event.
---
Interesting Related Article: "3 Tips to keeping party-goers safe this New Year's Eve"