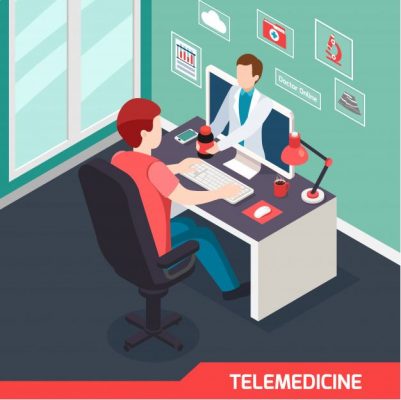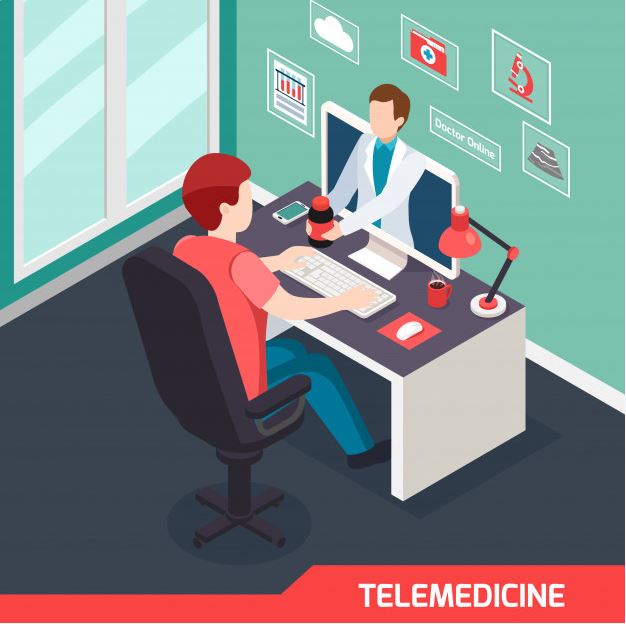 As a result of the pandemic, almost every facet of society has had to adapt. How individuals interact, how healthcare is delivered, and how governments function have all evolved. Embracing these changes have notable pros and cons.
Many technologies have become popular that assist in overcoming the pandemic. Telemedicine software development services are one of the famous platforms or tools utilized globally. As a result, the field of medicine has quickly transformed because of Telemedicine.
Significant Areas of Changes
Telemedicine increases people's access to healthcare globally and in the United States. Modern practice enables patients to contact medical professionals anytime and wherever they need to. The current healthcare system takes advantage of this concept exceptionally well.
Here are some areas in which telemedicine is changing the healthcare industry.
1. Telemedicine is progressively changing the future of patient-doctor communication and interaction.
Telemedicine offers patients to receive easy care at home and can begin feeling better much sooner thanks to virtual consultations. In addition, it provides access to specialized care when more extensive treatment is necessary. Virtual doctors are more accessible and can communicate with prompt time consultations.
In the past, appointments are sometimes challenging, especially for new patients. For example, the typical wait time for a new patient to make an appointment with a family physician is longer than in Telemedicine. In this case, Telemedicine is progressively changing the future of patient-doctor communication and interaction.
2. Telemedicine will provide valuable healthcare costs to patients.
Telemedicine changes the decision-making process in situations of emergency. Patients can talk to a virtual doctor anytime for quick advice and treatment. Then, if they need to go to the ER, the virtual doctor will tell them to do so.
Telemedicine enhances health outcomes by expanding care availability, decreasing associated costs, and enabling earlier intervention. Telemedicine makes it easy for patients to ensure they get the proper care and give them peace of mind regarding medical expenses. In addition, there are Telemedicine services that accommodate patients 24 hours without any additional costs.
3.  Telemedicine will become an efficient option for patient monitoring and preventative care.
By Telemedicine, doctors can remotely review patient records in search of risk factors. Once they have the patient's data, they can rapidly get in touch with them for video consultation and suggest therapy begin immediately.
In addition, there is improved treatment quality with early intervention. As a result of preventing patients from getting sicker, these early treatments enhance patient health and eliminate the need for expensive therapy.
Yet, this technology can collect data on patients remotely and monitor for further status. For example, they can monitor their vitals, such as blood pressure, oxygen saturation, and heart rate, and alert doctors or caregivers if something seems off.
4. Telemedicine increases the efficiency of healthcare staff.
Patients who use telemedicine save the inconvenience of making hospital visits. It contributes to reducing hospital overpopulation and congestion. As a result, doctors and medical workers can more effectively prioritize essential patients.
In addition, delays and human error can minimize as well. Telemedicine can significantly assist personnel in improving patient care and service in the intensive care unit. Remote consultations also reduce staff exposure to patients who have viruses and other infectious disorders.
5. Revenue and sales will increase for hospitals and clinics that adopt Telemedicine.
Patients are continually expressing a desire to receive care via telemedicine. As a result, hospitals have gradually increased revenue and patient volume. Telemedicine is a way to make money that can help the healthcare industry avoid declines in the future and now.
6. The future of Telemedicine will outfit healthcare facilities.
Telemedicine requires proper virtual equipment like high-resolution cameras, speakers, and monitors. Therefore, hospitals, clinics, and doctor's offices may need a complete redesign to accommodate remote patients.
Even though Telemedicine is online consultations and treatments, it is imperative to have ample room for video meetings. Family members and medical professionals may connect via video chat to ensure everyone is involved. Everyone must have a thorough understanding of how to care for the patient.
Remarkably, the demand for Telemedicine grows as the healthcare industry's technological improvement raises patient expectations. Yet, Telemedicine requires a dependable and secure Internet connection. Moreover, to provide appropriate prescription advice and treatments.
Overall, if there's one thing we learned from the pandemic, it's the value of genuine human interaction, whether virtual or in-person. Regarding healthcare, Telemedicine is the "new competency" that nurses and other professionals need to master. Learning and using Telemedicine is essential since it will be for a long time.
---
Interesting Related Article: "Top 10 Types of Healthcare Software Solutions"