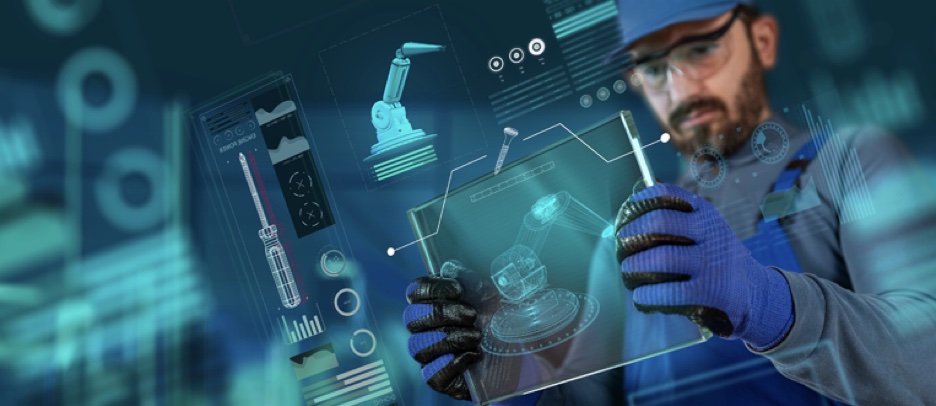 Artificial Intelligence (AI) came as an emerging technology that has led to revolutionizing many industries and sectors. ChatGPT is one such AI-based module that has become the recent craze among people across the globe. ChatGPT developed as an AI language model by OpenAI aims not only to simplify the lives of the masses but also to revolutionize the way industries function. Experts predict that with the rise of AI-based modules, Industry 4.0 is set to happen, which will completely overhaul the way industries particularly manufacturing happen. 
Keep yourself glued, as in this article, we will talk about how ChatGPT will transform the manufacturing industry. 
What is Smart manufacturing?
Smart manufacturing is a new form of manufacturing approach that involves emerging technologies like blockchain and IoT-based mechanisms. In this process, the data analytics offered by AI development and ML is used to identify the areas of opportunity and further automate the existing manufacturing process by application of the Industrial Internet of Things (IIoT). 
Transformation into a Smart Manufacturing unit by leveraging ChatGPT
ChatGPT can help in transforming the manufacturing industry into a Smart Manufacturing industry in several ways: 
Simplifying the process 
The AI module of ChatGPT is known for facilitating effective communication between humans and types of machinery involved in their work to collaborate in a better way. ChatGPT can simplify the technical jargon into an easily understandable language and vice versa to bridge the gap between humans and machinery, thus enabling the exploitation of the full potential of all entities involved in the manufacturing process. 
Training of personnel
ChatGPT can be used in the manufacturing industry to train and help the workforce to gain extensive knowledge. Creating an interactive training method where real-life scenarios are created by means of simulation for the workforce so that they learn it more effectively and apply it on a day-to-day basis. In this way, the skilled workforce can be prepared to handle challenges effectively and based on their performance they can be given personalized feedback. 
Design and User experience
ChatGPT can also be leveraged over the other aspects of the manufacturing industry, in product designing, insights about customer point of view or their experience are taken care of. Being a versatile AI module, its expertise in terms of quality control and streamlining of the supply chain can be called upon by industries those looking forward to embracing the revolution of Industry 4.0. 
Conclusion
The present manufacturing industry has massive scope and opportunity to take advantage of this AI-based tool to revamp their manufacturing area says an AI expert at Rejolut. Important aspects like minimizing costs by optimizing various processes, automating communication, and effective training of the workforce can increase their productivity. ChatGPT can further free up a major chunk of time by recommending certain things based on insights, detecting possible errors, and predicting required maintenance for manufacturing machinery. 
ChatGPT can be an indispensable asset for those smart manufacturing units that are looking forward to staying ahead in the race. Since AI is an emerging technology that will be making new advances each day, we can expect to witness much more innovation in ChatGPT which will further fuel more growth in the manufacturing industry and eventually help it transform into a smart manufacturing industry. 
---
Interesting Related Article: "AI Tools For Creative Projects"