In order to trade Forex, traders need to choose the right broker that will meet their trading needs. Whether it is a beginner trader just starting out, or an advanced trader who is moving from one broker to the next. A reputable broker should be able to make investors and savers smarter.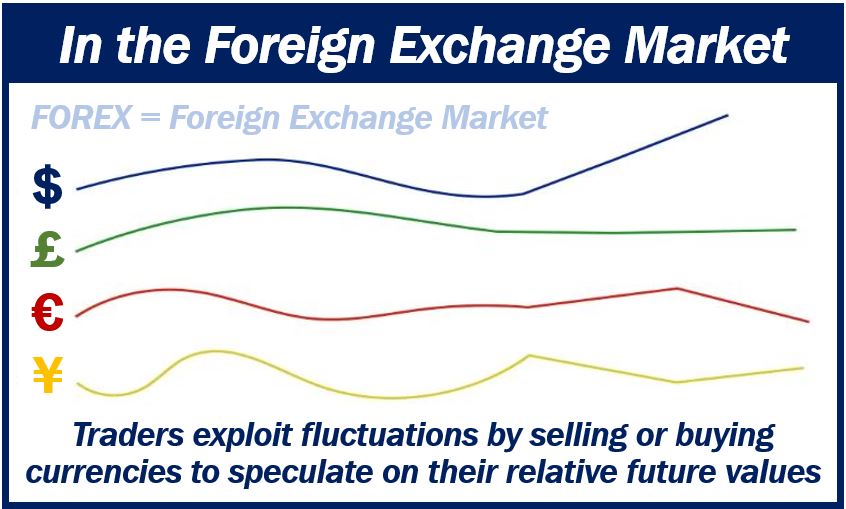 There are several important factors that traders will need to consider and evaluate when comparing brokers, before selecting one and opening a live account to start trading Forex by using the account and platform that they provide. You can compare forex brokers online using different websites and platforms.
1. Regulatory Compliance
Amidst other factors, this is by far the most important that traders need to look at when choosing a broker. By choosing a well regulated broker, traders can be assured that the broker is not only well capitalized, but that the trader's funds are safe.
Regulated brokers keep trader funds in segregated accounts in Top-tier banks and these funds cannot be used for any other purpose than for trading activities.
Well regulated brokers are also members of compensation funds that provide eligible clients with compensation should the broker become bankrupt, or be declared insolvent, ensuring that traders are able to get any funds they may have invested back.
Some reputable and well-known Regulatory bodies include, but is not limited to:
NFA and CFTC in the United States of America
FCA and PRA in the United Kingdom
ASIC in Australia
SFBC in Switzerland
IIROC in Canada
FSCA FSB in South Africa, and more.
2. Data Security
It is imperative that traders evaluate the level of data security provided by the broker as traders are required to submit important, sensitive financial as well as personal data when opening a live account with a Forex broker.
Examples of such data include copies of identification, utility bills, credit card and banking information, and so on. Should the Forex broker not have the necessary security measures in place, this information can be accessed by hackers and either used or distributed.
3. Provision of a Demo Account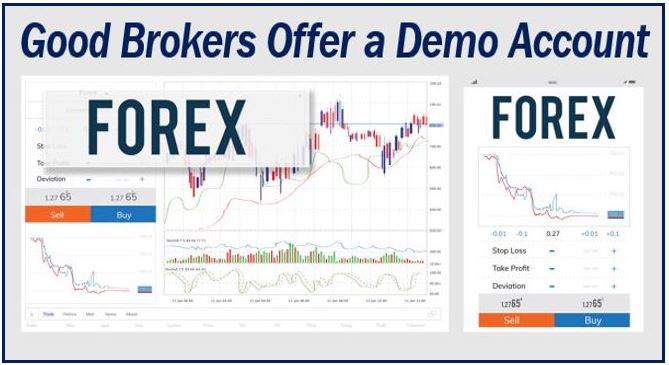 Before a trader can decide whether they want to commit to a Forex broker by opening a live account, they should first explore the offering of the broker in a safe environment where they are not risking their capital.
Through the provision of a demo account, traders can explore the offering of the broker in addition to utilizing the account to test their trading strategies in a mimicked live environment, but without the risk involved.
Beginner traders also rely greatly on demo accounts with which they can practice trading and obtaining hands-on experience in a mimicked live environment without the risks involved with losses pertaining to their capital.
4. Account Details (Trading Costs)
These are the trading conditions that brokers offers and includes all trading fees that they may charge including spreads, commissions, overnight fees, and so on.
In the trading plan, the trader will have decided on the amount of capital that they are able to put towards trading activities, and these costs need to be considered as well when traders evaluate a Forex broker.
It is therefore imperative that the trader evaluate the broker's trading fees extensively and compares fees between brokers to decide which broker more adequately suits their budgetary needs.
Leverage
Traders need to have access to a variety of leverage amounts which is determined not only by the broker, but mainly by the regulatory body they are authorized and regulated by.
FCA, for instance, only allows their brokers to offer a maximum of 1:30 on major Forex pairs while other regulatory bodies, such as the ASIC and others, may offer between up to 1:200 or 1:500.
Leverage allows traders to win positions despite the initial deposit in their trading accounts which increases their potential for greater profits, but at the same time, using higher leverage will also increase the chance of great risk of losses that exceed the initial deposit.
Commissions and Spreads
A broker is normally paid for their service through commissions and spreads. Commissions are charged as a specified percentage of the spread which is the difference between the bid and the ask price pertaining specifically to the Forex pair that the trader is trading.
There are however brokers who do not charge any commissions and make up their money by providing wider spreads.
Overnight, Rollover or Swap Fees
Forex brokers may charge fees pertaining to Forex positions that are held open for longer than 24 hours. A lot of Forex brokers offer the option of converting an existing account into that of an Islamic account for traders who are Muslims following the Sharia law.
The Sharia law prohibits that Muslim traders pay any interest generated from transactions and that risks should be balanced between the broker and the trader, in which case overnight fees are a type of interest and only the trader is responsible for paying this.
The Sharia law prohibits such events as it is seen as exploitive and wasteful.
Inactivity and Administration Fees
A vast majority of brokers charge an inactivity fee should the trading account show no login or trading activity for a certain period of consecutive months, up to a year depending on the broker's terms and conditions.
In addition, some brokers also require either a monthly or, in most cases, an annual fee payable by traders for account management and maintenance.
Other Fees
There may be additional fees that are not mentioned in this article and where some brokers charge additional fees, others may not, and it is imperative that traders first consult with the brokers to find out should there be any additional fees.
5. Types of Accounts Offered
Traders need to evaluate and compare the different accounting options that brokers offer. Where some brokers may only offer a demo account and a live account, others feature an array of accounts that traders can choose from depending on their trading needs.
Although some brokers may only offer one live account, the accounts are normally comprehensively constructed with a variety of features that cater not only for professional traders, but beginners as well.
Other brokers may direct their focus only towards professional traders and this can be seen by the features of the account and what is provided when opening a live account with the broker.
By comparing a few brokers, traders will be able to establish which brokers cater more for the trading needs that they have and whether the broker will be able to meet those needs in addition to aiding in the trader achieving their trading goals and objectives.
6. Initial Minimum Deposit
Different brokers require different initial deposit amounts when opening a live account with the particular broker. The initial deposit amount can be as little as $50 with a variety of brokers that offer a no deposit bonus to new traders who register a live account as well.
There are however brokers that cater solely for professional traders who require higher deposit amounts, these accounts often offer extras such as lower commissions and tighter spreads.
7. Currency Pairs Offered
There is a vast amount of different currency pairs that can be traded, ranging from major, minor, and exotic pairs, but some brokers only offer the trade of some major currency pairs while others offer more of a variety.
Traders will have to decide on the Forex pairs that they wish to trade and evaluate different brokers that offer the pairs the trader is interested in and then compare brokers with regards to leverage, spreads, commissions and so on.
8. Deposit and Withdrawals
Traders need to look at a few factors pertaining to the depositing and withdrawal of funds to and from the trading account, these include, but are not limited to:
Which payment methods are supported by the broker?
Is there a variety of deposit currencies supported by the broker?
Is there a convergency rate associated with the account with funds that are deposited or withdrawn in a currency that differs from the base currency of the account?
What are the processing times involved with deposits and withdrawals?
Are there any fees waived with depositing and withdrawals?
With what ease can deposits and withdrawals be made?
9. Trading Platform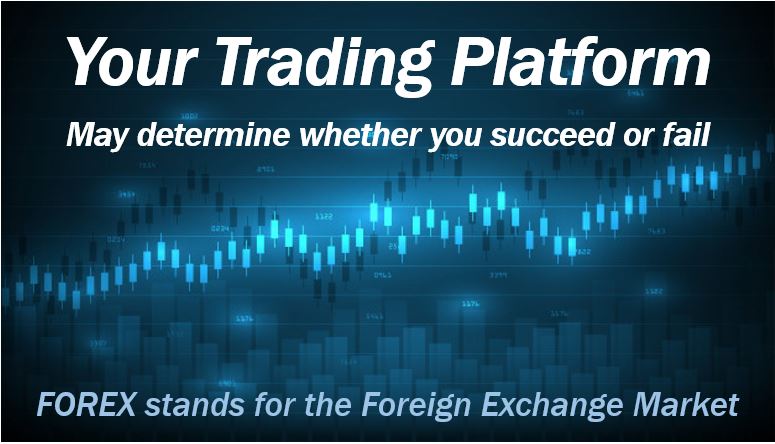 This is another crucial factor that traders need to evaluate and compare as the trading platform used can determine a variety of possible outcomes and using the wrong one may be the difference between success and failure.
While some brokers offer a wide variety of trading platforms, other brokers may only offer their own in-house proprietary trading platform.
The only way that traders will know which trading platform will be suited to their trading needs, is for the trader to open a demo account with the broker and to gain access to these platforms using the demo account that they have created with the particular broker.
By making use of the demo account, the trader will be able to test out the trading platforms in a risk free environment in order to determine whether not only the broker's offering, but also the trading platform itself will cater for the trading plan and trading needs they have.
Beginner traders who do not have a lot of skill, knowledge and experience have to evaluate whether the trading platform is easy to navigate and whether they can learn more about trading hands-on through utilizing it.
Traders also need to evaluate the variety of technical indicators and analytical objects in addition to charting capabilities, amidst numerous other features, offered by the trading platform with which they can conduct in-depth and comprehensive technical analysis.
10.  Execution
Execution speed when trading is a significant factor that the broker must be able to provide at an adequate and above average rate. The faster traders can execute orders, the better as a few pips difference in trade will make it harder for the trader to win that specific trade.
The speed at which orders are getting filled is crucial and traders will have to evaluate the different acclaimed execution speeds of different brokers by making use of a demo account while also consulting different live reviews that have been done on a broker.
11. Education
This section is especially important to beginner traders who are just starting out and who do not possess the necessary skills, knowledge, or experience in trading.
The educational tools and resources that a broker provides must be evaluated and compared between different brokers.
This is so that beginner traders can be assured that the particular broker will not only provide them with training on Forex trading, but how to trade using the brokers products and services that they provide.
Educational tools include some of the following:
Guides and walkthroughs
Seminars
Webinars
Online training classes
Online training and 'how to' videos
Glossaries of terms and their definitions, and more.
12. Research
These tools provide traders with information and the ability to conduct thorough technical and fundamental analysis and includes, but is not limited to:
News updates
Economic calendar
Calculators
Live quotes
Trade journals
Correlation matrixes, and more.
Traders need to evaluate the level and to what extent a broker provides these tools, whether they are sourced from the trader's website or the trading platform and how easily they can be accessed and used.
These tools also aid traders in formulating and implementing different trading strategies.
13. Automated Trading Solutions
Traders need to evaluate whether brokers offer an automated trading system or whether the trading platforms that they offer supports this function as it provides traders with a vast amount of opportunities than which is involved with manual trading.
With automated trading solutions traders gain access to trading signals and copy trading which allows traders the chance to subscribe to the trading signals of professionals and to have their trades copied to the account of the trader.
Automated trading systems also eliminates the need for traders to be in front of their terminals for a duration of time a day, as trades are automatically executed through the use of trading robots.
These trading robots work according to complex mathematical calculations and parameters that are set by the trader according to their needs and preferences, which allows the trading robots to trade on the behalf of the trader.
14. High Service and Attractiveness
The level and extent of support that traders are provided with is another key factor that needs to be considered. Should the trader need information pertaining to products, services or any other queries, there needs to be prompt response from the broker.
Broker websites need to provide traders with enough avenues through which traders can contact their broker, and some of the factors to consider when evaluating the customer service of a broker include, but is not limited to:
Is support offered 24/7 or only during a certain time of the day/week?
Is support offered in a variety of languages?
Is there an email address, telephone number and an online request form?
Does the broker have a FAQ section that addresses general queries?
Does the broker website have a Live Chat and are questions promptly addressed?
In addition, traders also need to evaluate the website of the broker and whether important information is easily accessible and is there substantial information provided regarded regulations, trading instruments and costs and fees, if only to name a few.
Brokers need to provide enough information on their products and services in a transparent and easily-accessible way.
15. Positive/Negative Reviews
The best way for traders to compare different brokers and their offering is to look at individual broker websites and what they offer, but more holistically, traders can make use of trusted broker review sites to easily compare different brokers.
Most of these reviews include a majority of the factors that have been provided in this article, and it is a quick and hassle-free way for traders to view different factors on one page than to have to navigate between sections of the brokers website.
It is, although, always imperative to fact check reviews with the brokers website to ensure that the information provided is still relevant and that it is factually correct.
Some of the trusted and reliable sites that traders can use to obtain reviews on Forex brokers include, but is not limited to:
Conclusion and Writer's Opinion
There are quite a few crucial factors that traders need to consider when looking at the multitude of Forex brokers, especially when considering their individual trading plans that they have formulated according to their needs and any limitations.
Before traders select a Forex broker, it is imperative to ensure that the broker is regulated as this ensures the safety and security of funds, in addition to alternative plans that must be in place should the broker be compromised financially.
There is a multitude of Forex brokers that offer comprehensive and competitive trading condition in addition to other services, and the choice will come down to the broker with the better offering that suits the trader's needs.
It may be a very time-consuming and tedious task to go through each and every broker and thus the use of trusted review sites is highly recommended in aiding this process.
Traders also need to be able to contact brokers directly should they have questions pertaining to the broker's products and services, so efficient and sufficient communication channels should be supplied by these brokers.
___________________________________________________________
Interesting related article: "What is the Foreign Exchange Market?"