PPC, also known as Pay Per Click, is a profitable way to get paid for showing ads on your website. In this article, we will tell you more about what PPC is and how can you choose the best PPC agencies to improve your ROI.
What PPC Exactly Is and How Can You Outsource Your PPC Campaign
PPC stands for Pay Per Click. It is an advertising model used on the Internet, in which the advertiser places ads on sites, and pays their owners for clicking the user on the placed banner (text or graphic) Thus, the advertiser seems to buy customers on the Internet. Also, contextual advertising systems that are intermediaries between advertisers and website owners are called PPC systems.
PPC marketing is very complex, so it would be better if you decide to work with a trusted PPC agency. No one understands PPC marketing better than the professionals working in this field. They are capable of display advertising, mobile advertising, and various other optimization tools. Therefore, it is recommended that you hire a specialist in this field who knows the ins and outs of how the online marketing environment works to launch your PPC campaign.
Reasons Why You Should Outsource Your PPC Campaign
Now we will try to shortly explain why you need to cooperate with a PPC agency.
You can say that in fact, it is not. However, working with an agency is much cheaper than working on your own, even if you pay extra for it. The fact is that by cooperating with the agency, you do not pay for equipment, maintenance, and other possible costs. As a result, it turns out much cheaper, and the result is more effective.
It Gives Satisfying Results
If you decide to do everything yourself, then just imagine how much effort and time you have to spend just to come to a more or less good result. There is a saying that it takes 10,000 hours to become a master of your craft. And this is true, so if you are interested in an amazing result, just trust the professionals in this field.
It Gives Access to the Latest Modern Solutions
PPC marketing keeps you abreast of the most recent alterations and advancements in the sector. These agencies are completely aware of the most recent tools released for PPC-related material because they handle PPC campaigns for hundreds of businesses every day.
It Guarantees Your PPC Campaign Strategy Is In Line With Your Business's Overall Plan
Make sure your organization's overarching plan is integrated into any commercial or marketing strategies you design. PPC providers use a comprehensive plan that enables them to develop a pay per click strategy that is in line with the larger business strategy.
PPC is not done in a couple of clicks or five minutes. As we have already said, this is a very responsible and complex process that requires special skills and professional knowledge. Collaborating with an agent is ideal if you don't have time to mess around with theory and correct possible errors.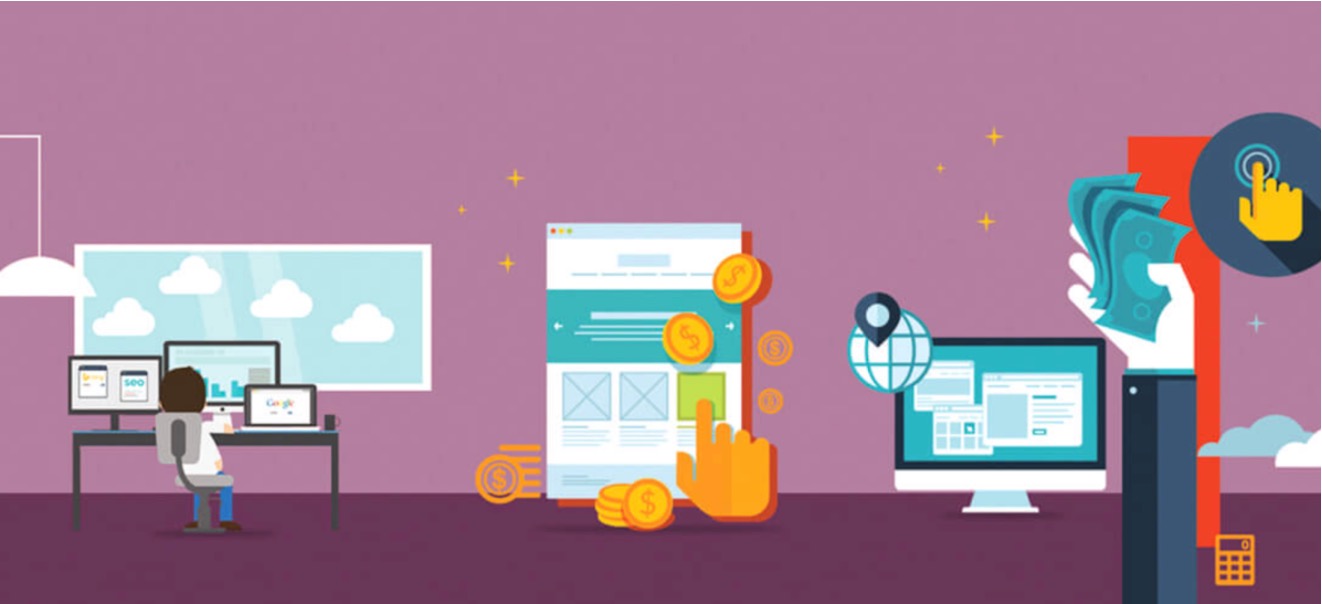 Qualities to Look for When Procuring a PPC Company
When you have already understood the value and benefits of cooperation, it is time to talk about how to choose a good PPC agency.
Specialists Must Possess Analytical Skills
The ability to comprehend and accurately read numerical patterns is the most crucial skill for workers in the PPC industry. Building a solid plan is only achievable with these analytical abilities. The PPC business you select should thus have a team of experts who are familiar with numbers and other quantitative components of a PPC campaign.
Experienced companies are always a priority. This is because they have already completed hundreds, if not thousands, of projects, so they are familiar with every process and its nuances. Of course, young agencies can also be good, but if you are interested in an excellent result, you should not tempt fate. It is better to immediately contact those who can do it well.
Success Is Impossible Without Discussion
The success of your PPC campaign depends on open communication between you and the PPC agency. By keeping lines of communication open, you can reduce the chance of misinterpretations and make sure your PPC strategy and the agency's plan for developing it are linked.
Having Access to Cutting-Edge Software
The most recent gear and software are available to businesses, which are essential for creating and managing PPC initiatives. Therefore, you want to pick a company that has access to the most recent tools that may make your advertising campaign more successful. Additionally, it's critical to confirm that your PPC agency has the time and resources necessary to manage your PPC campaign successfully over the long haul.
Adaptability to the PPC Environment
PPC technologies are evolving all the time. The PPC sector is always evolving, whether it be because of new and improved hardware, software, and technology or because of revised search engine marketing guidelines. Because of this, a strong PPC firm needs to be able to shift appropriately and diplomatically to employ only cutting-edge, trustworthy technologies for outstanding outcomes.
We hope that now it is clear how to choose the right PPC agency. Remember that cooperation only with trusted agencies will give you an outstanding result. Think twice before working with a certain company.