Many consumers have been affected by high inflation. With the cost of living increasing, it can be difficult to make ends meet. This often leads to people cutting back on their spending. The persistent increase in the general price level of goods and services in an economy affects the purchasing power of consumers, as it means more money is required to buy the same amount of goods.
In the US, price pressures remain and are forecast to continue for the forseeable future.
In order to protect their purchasing power, consumers can use coupons to get discounts on items that have gone up in price.
How do coupons help?
Coupons are a great way to save money, especially when there is high inflation. By using coupons, you can get the items you need at a lower price, which helps to offset the effects of inflation.
In addition, using coupons can help you stretch your budget further, as you'll be able to buy more items for the same amount of money.
Advantages of coupons during periods of high inflation:
– Can get you discounts on items that have gone up in price
– Can help you stretch your budget further
– Allows you to buy more for the same amount of money.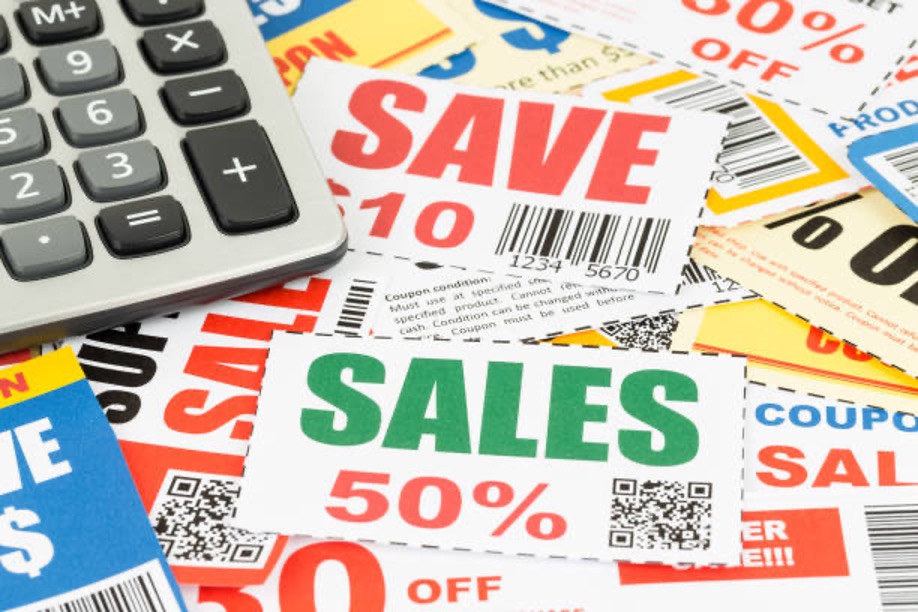 Example 
Let's say every six months you buy your toilet paper in bulk. Six months ago the price of a jumbo pack was $45. However, because of inflation, the price of a jumbo pack is now $52. That means there's been a $7 increase in the price of your toilet paper.
But before going to the shop you do some research online and check resources like Coupon Blender to see if there are coupons for the type of product you want.
You eventually do find a coupon for the jumbo pack of toilet paper for $10 off. After using the coupon at the shop you only pay $42 for the jumbo pack — $3 less than you were paying before.
If you're looking for ways to save money, using coupons is a great option. By taking advantage of discounts and specials, you can keep your budget in check and get the items you need at a lower price. So start clipping those coupons and enjoy the savings!
How can you start collecting coupons to help fight inflation?
Here are some tips to get you started:
Look for coupons in the Sunday paper: The Sunday paper is typically packed with coupons from a variety of retailers. Start by looking through the ads and clipping the coupons that interest you.
Check websites and blogs for coupon codes: In addition to print coupons, there are also many online coupons available. Check websites and blogs that focus on deals and discounts to find codes that you can use at your favorite retailers.
Sign up for store loyalty programs: Many stores offer loyalty programs that provide members with exclusive coupons and discounts. Signing up for these programs is a great way to save even more money.
Follow your favorite brands on social media: Brands often offer coupons and discounts to their followers on social media. So if you want to stay in the know, follow your favorite brands on Twitter, Facebook, and Instagram.
---
You may be interested in: Online Shopping Tricks That Will Help You To Save Money