Has institutional interest in bitcoin (BTC) dropped?
JPMorgan global market strategist Nikolaos Panigirtzoglu recently said that institutional interest in Bitcoin and other crypto-assets has diminished, and will even turn negative due to the recent market correction.
Making a statement during an interview with CNBC, Panigirtzoglu stressed that since April 2021, there has been a gradual decline in the flow of cryptocurrency organizations. The JPMorgan strategist and SafeTrading team added that Bitcoin volatility will return to normal in the coming weeks and bitcoin signals will be the best thing to invest into.
Bitcoin price has stabilized since the beginning of this week. At the time of writing, the world's most valuable digital currency is trading at around $ 35,000 with a market cap of over $ 650 billion. BTC hit an all-time high of $ 64,000 in April but suffered huge losses due to falling institutional interest and pressure from China to mine cryptocurrencies.
Panigirtzoglu used the following statements in his statement:
Institutional interest in bitcoins and other cryptocurrencies stopped and even turned negative in May 2021. It is probably almost horizontal now. The main thing to note is that institutional interest begins to decline in April 2021 before the May correction. We started seeing flows from Bitcoin products to physical gold ETFs, which means that some institutional investors started withdrawing money from the Bitcoin market in April 2021.
Commenting on the recent volatility of bitcoins and other cryptocurrencies, Panigirtzoglu also said that bitcoin volatility will stabilize in the near future. "Discrepancies have arisen between BTC and other crypto assets. In April, money began to flow from BTC products, and some of that investment went to Ethereum funds. But now we see the opposite: Ethereum funds flow has slowed down over the past few weeks, while Bitcoin funds flow has improved," he added.
The dominance of BTC in the cryptocurrency market has increased significantly over the past few weeks. Bitcoin currently accounts for over 46% of the total cryptocurrency market capitalization.
USDC plans to expand the network to 10 blockchains, including Avalanche.
As reported by CoinDesk, the stablecoin USDC, which is currently embedded in four blockchains, plans to expand the number of blockchains to 10 networks soon. When that happens, USDC, which currently has a market capitalization of $ 25 billion, will see the biggest growth. Thus, the capacity of the 8 Blockchain Tether (USDT) network, which has a market value of $ 63 billion, will be exceeded.
Networks USDC plans to grow
"We expect USDC to be available on Avalanche, Celo, Flow, Hedera, Kava, Nervos, Polkadot, Stacks, Tezos, and Tron in the coming months," USDC's CENTER preliminary announcement said.
The growth plans seem to have emerged amid growing regulatory research on stablecoins – says the analyst of SafeTrading.
Eric Rosengren, chairman of the Federal Reserve Bank of Boston, in a recent conversation about emerging systemic risks, highlighted the USDT and even the relatively obscure TITAN. While Fed Deputy Chairman Randal Quarles continues to make more positive statements about stablecoins, it is clear that the industry is right on Washington's radar.
Individual and institutional blockchains
CENTER, a consortium led by cryptocurrency exchange Coinbase and payments firm Circle, said the expansion to other networks is helping to drive the adoption of individual and enterprise open blockchain technologies.
"We expect USDC on these blockchain platforms and multi-chain protocols to further accelerate the adoption of the world's fastest-growing digital dollar currency," says CENTER's draft announcement.
On the other hand, USDC, 2018 I Etherea 'was launched in the second half of 2020, and Algorand was expanded to Stellar and Solana.
The potential spread to other blockchains follows a couple of announcements that demonstrate the momentum behind USDC as a means of generating interest-generating savings. Circle announced its Circle Yield and DeFi API products late last week.
CENTER's draft announcement states that updates on the timing of subsequent integrations will be posted "year-round".
Ethereum Classic (ETC), a fork of Ethereum (ETH), has grown markedly by 30 percent over the past 24 hours.
Cryptocurrencies started the week quite well and upward moves were seen across all cryptocurrencies, especially Bitcoin (BTC) and bitcoin signals. One of the highlights on these bullish charts was Ethereum Classic (ETC).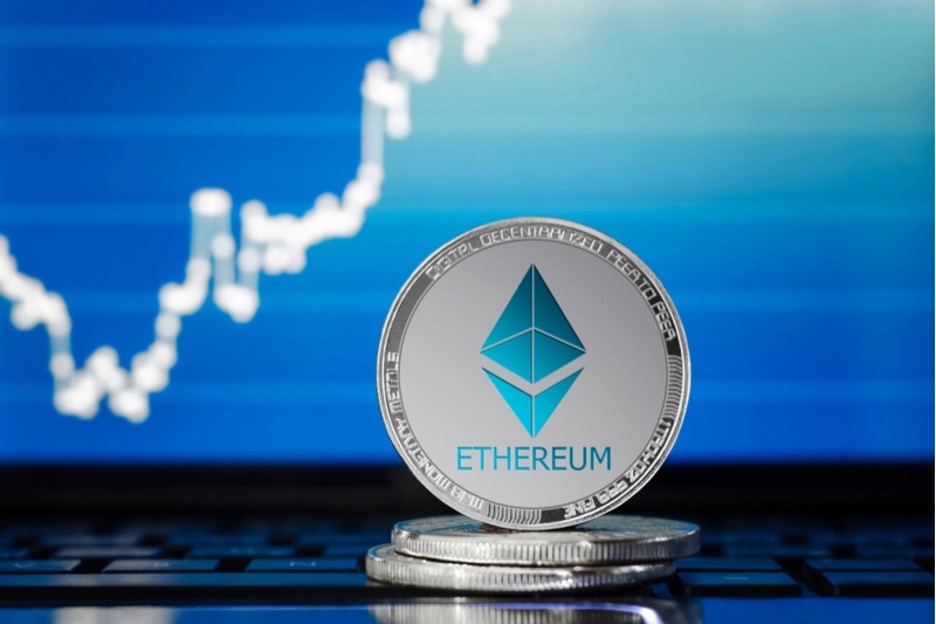 ETC Top 20 Again
Ethereum Classic, the Ethereum hard fork, has made a name for itself with its performance over the past 24 hours. ETC, which is up 30% in the past twenty-four hours, is trading in the $ 58.1 range at the time of writing.
In addition, the market cap of ETC also rose with the price increase, and ETC was once again able to enter the top 20 cryptocurrencies by market cap. Ethereum Classic is currently the 17th largest cryptocurrency with a valuation of $ 6.8 billion.
It should be noted here that the price of Ethereum Classic has risen by about 50% over the last 1 week – as an analyst of SafeTrading says.
On the other hand, according to the statements and data received, it is believed that the rise in the price of ETC is caused by large whales. Chinese news source Wu Blockchain says in Twitter statements that there have been no significant changes to the individual user base.
Growth of tokens by more than 10% in 1 week.
Apart from ETC, there are various cryptocurrencies that have gained more than 10% in 1 week due to the latest upward movement in the market. For example; for the last 1 week Dogecoin (DOGE) 15%, Internet Computer (ICP) 26%, Filecoin (FIL) 13%, Tron (TRX) 17%, Shiba Inu (SHIB) 30%, Bitcoin Satoshi Vision (BSV) 17%, Decred (DCR) was 33% higher, Waves (WAVES) was 23% and Elrond (EGLD) was up 25%.
According to analysts, this rise does not yet mark the beginning of an altcoin rally. However, if the recovery in the bitcoin price continues for some time and then a consolidation process occurs, a second altcoin rally could begin in 2021.
---
Interesting Related Article: "How To Mine Ethereum To Be Successful in Its Trade?"