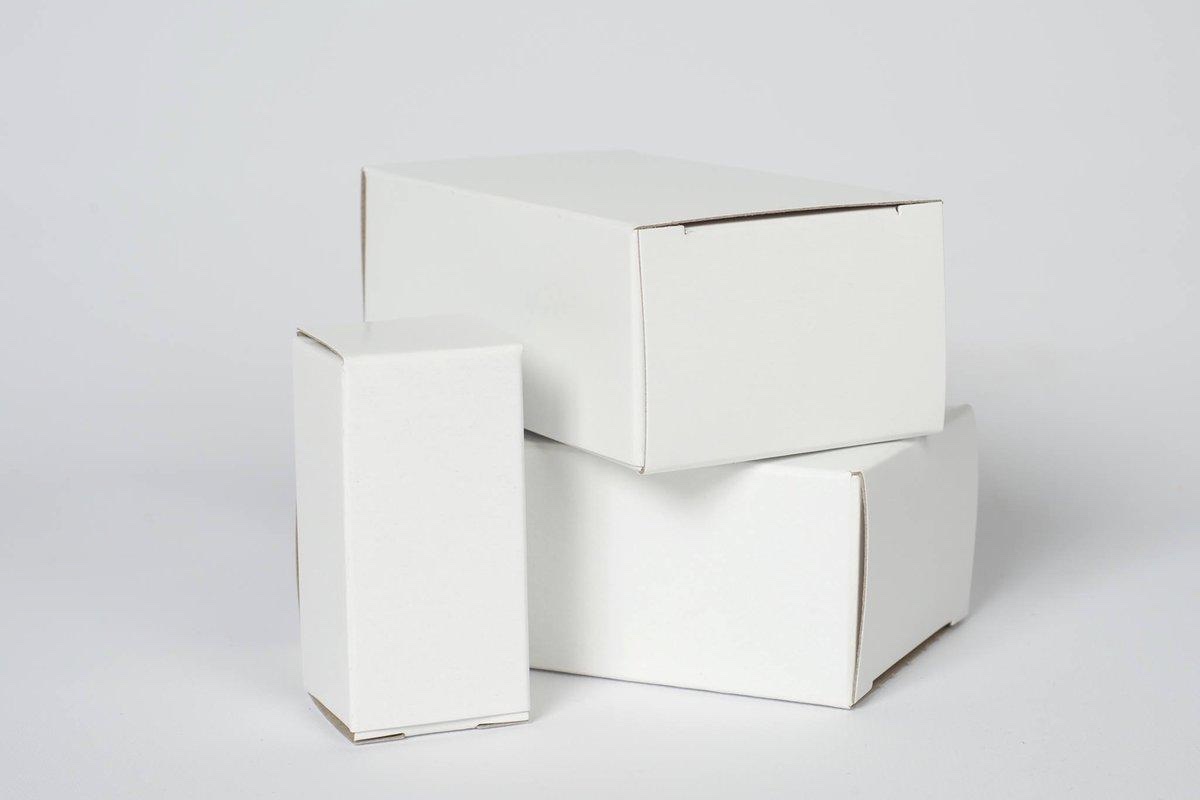 Custom white boxes are popular and versatile kinds of packing for storage, transport, and exhibition. These boxes are white in color and may be customized according to store or consumer requirements. People often use these boxes to send gifts to their loved ones since they provide their items with a very clean and appealing appearance.
Giving our Products a Classy & Aesthetic Appearance
When we think of grace and elegance, the only color that comes to mind is white, as it is the ideal of simplicity with a distinct class. These boxes enchant clients with their beauty and tempt them to choose and buy our items.
These white packaging boxes allow for changes and tweaks to their designs and specs, increasing their usefulness and usability. These are the most elegant ways to pack, store, ship, and show your items.
These custom boxes are often designed from scratch based on the needs of the firm and the preferences of our clients, allowing us to incorporate any type of alteration or add-on to further improve the presentation of our merchandise.
Enhancing Brand Value
Packaging is a significant component of growth and a basis for corporate consolidation. It also plays a vital part in the market's introduction of new brands. Custom packaging not only protects and preserves the goods, but it also aids firms in name-building and brand awareness. It is critical for companies to have a distinct yet memorable name since this is the distinguishing and crucial element that allows our brand to stand out in the crowd and allows customers to remember our items for a longer length of time.
Minimizing Packaging Costs
Because these boxes are white in color, they provide simplicity and purity to our packaging, so we don't need to garnish or design them with other materials. We can add a simple logo, our company name, and a few product description points, and our things are ready to be presented to customers. There is no need to contact many graphic designers for the distinctive design of our packaging, resulting in cost savings. Furthermore, if merchants wish to add additional designs or patterns to the brief details, they may simply do so because these boxes can be molded in any shape and color.
Creating Great Color Contrast
When a logo design or company name is put on a basic custom retail box, it greatly highlights and outshines these characteristics. The contrast between light and dark colors is exciting. These contrasting colors accentuate the information written on these boxes, making it easier for customers to read them. By using these custom printed white boxes we can readily recollect our goods.
Great for Shipping
White boxes aren't just stylish – they're sturdy and sustainable, which is great for shipping. When you use stock boxes, you never know how many times they've been used or what was in them before. Custom white boxes are made specifically for your products, so you have quality control over the entire unboxing experience from start to finish.
Custom white boxes are also more durable since they are made to properly suit your items. Because there is no excess room, there is less moving and the possibility of damage during shipment. You may also install protective inserts for more security.
Concluding remarks
So you've seen how unique and custom white boxes may help your company to stand out from the crowd. Bespoke packaging is the way to go, whether introducing a new product as well as rebranding an established one. Give your consumers an unboxing experience they will never forget. Make an effort to produce packaging that reflects the personality and values of your company. Your attention to detail will be appreciated by your customers. 
They will also post images of your unique product on social media, providing you with free advertising & word-of-mouth promotion. What exactly are you waiting for? Make your goods the buzz of the town by contacting a bespoke packaging provider now. Bespoke is best, so go big! Your brand and customers will appreciate it.
---
Interesting Related Article: "Common Packaging Mistakes to Avoid"