Did you know that over 42 million bitcoin wallets have been set up around the world? If you are new to the world of digital currency or you are interested in learning more about how to day trade bitcoin, you are in the right place.
We are going to share the ins and outs about trading so that you too can trade like a pro.
Understand Blockchain
Before you start trading you want to make sure that you understand what you are getting yourself into. Understanding the value and what causes growth is a huge key to trading bitcoin.
Blockchain is the technology that supports the growth of all cryptocurrencies. Blockchain keeps a record of all the data exchanges and every transaction that is done is added to a ledger which is known as a "block." When a transaction is added to the blockchain it can't ever be altered.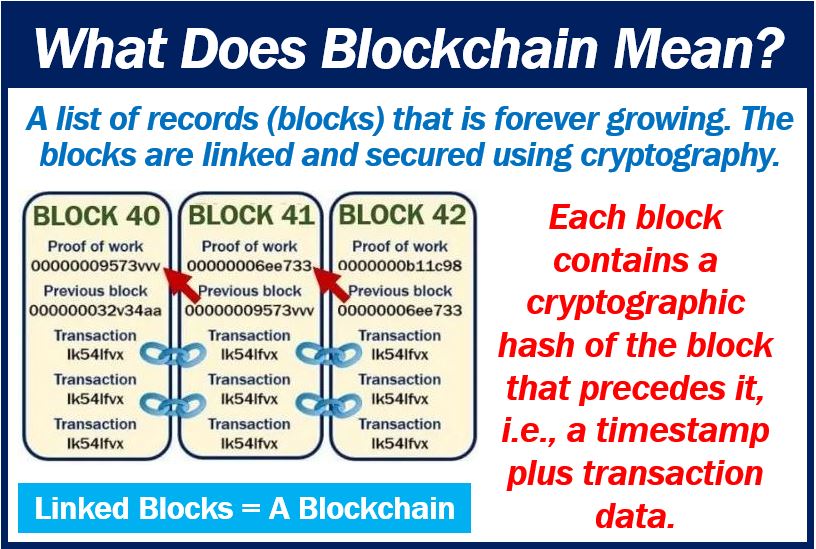 Understanding blockchain will give you a big advantage over other investors that have no clue about blockchain or how it works.
Learn More About the Currencies
Once you understand blockchain you want to learn which currencies are out there to trade. With over 1,200 coins you might be confused about which coins to start with. The best recommendation is to start trading with the "safer" coins.
These are the coins that are at the top of Coin Market Cap. The coins that you find at the top are the least volatile coins which will more than likely grow, rather than disappear.
If you ever decide to venture into altcoins that are lower on the list, keep in mind that while they can be profitable in the short-term, they are the ones with the highest risk. The values can dip as quickly as they can rise.
Choose an Exchange
Once you do your homework on the different currencies and you choose the first one or two that you will start trading with, you have to choose the exchange that you want to trade on. The exchange is also where you can buy the coins that you want to trade.
It is important to do your homework on the exchange you choose. You need a trustworthy exchange because if it's not secure you can lose your coins if the exchange is ever attacked by a hacker.
When you are choosing your exchange check what their fees are, how many altcoins they allow you to have, and if they have had any security breaches.
Fund Your Exchange
After you find the perfect exchange for you, it is time to fund it. Most exchanges will make you verify your identity by uploading a picture of your passport or your driver's license. Once you go through the verification steps and you are approved you can fund the account.
Every exchange is a little different but usually, there is a settings menu with a payment method area. You will have to use a bank account or a debit or credit card. Not all exchanges allow you to use a credit card but when they do they will typically have a higher fee.
The great thing about using a bank account is that you will have higher limits. With a credit card, your limits will be lower but your transactions are instant. If you opt for a bank account there is an extra verification where they will send you two deposit amounts that you have to verify.
Read Bitcoin News Daily
When you start trading, you want to stay on top of what is happening in the digital world. There are plenty of websites out there such as Coindesk, Bitcoin Magazine, Business Insider, etc where you can stay up to date. This can help you stay informed before you begin trading.
When you start, take it slowly and test out the exchange you choose to make sure you are comfortable with how it works.
Talk to a Broker
Sometimes it is easier to have an expert and someone with knowledge, take care of your trading. A broker like https://www.relayed.co/ can help you activate your trades online whenever you need it.
They also work with real-time prices to ensure that you are receiving accurate information at all times. If you feel more comfortable having your own broker assigned to you, to show you the ropes then this is the way to go.
When you do your research on a broker you want to take note of what their exchange fees are. This is the amount they will charge you to use their cryptocurrency software. You also want to be aware of their trade fees, which is what they will charge you to trade between currencies.
Last but not least you want to know what their deposit and withdrawal fees are. Some will charge you money when you make a deposit and some will charge for both withdrawals and deposits. Do your homework to see who has the best prices where you will be able to keep most of the money you profit.
Now You Know How to Day Trade Bitcoin
Hopefully, now that you read our guide about how to day trade bitcoin you are feeling more confident. We hope that you can take the knowledge above and apply it in the near future to start trading yourself. Trading bitcoin is exciting because it is different than the stock market and anyone with internet access can trade if they choose.
Did our article help you today? Please come back soon for all things money-talk.
Video – Cryptocurrencies
---
---
Interesting related article: "What is a Cryptocurrency?"