Economists and sociologists keep trying to make predictions about the Covid-19 pandemic, and how it will affect businesses in various industries. Because of the nature of how it affects people, some businesses were much more affected than others.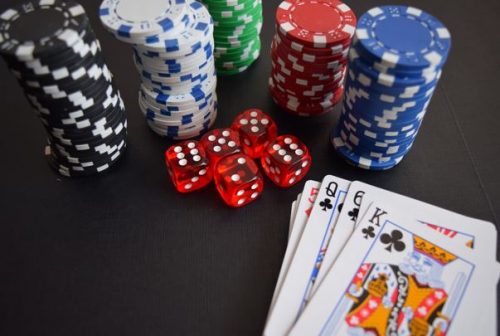 When referring to online casinos, they are still going strong. In fact, more revenue was generated as people couldn't visit land-based establishments. The same goes for the adult industry, online learning courses, online learning platforms, online cinemas, insurance companies, and others.
Increased Traffic
Online traffic rushed up fast as thousands of new visitors were attracted. This was, in part, because many of the land-based casinos actually made the switch to an online platform. We started to see many more players in the poker rooms, with online poker tournaments being held so much more often.
The highest traffic spices were noticed for online gambling India, Italy, Spain, Belarus, USA, Georgia, and Philippines.
We also noticed positive growth dynamics in CIS countries, like Ukraine, and Russia. However, in others, online gambling was further restricted, as was the case with Latvia.
Lack Of Positive Financial Improvements
We saw clear increases in online attendance for casinos, but finances did not see huge positive changes. This is especially the case for the countries that do not have a dollar course that was stable.
According to industry specialists, it is expected that global gambling operator revenues will reach the levels of the year 2016. This is, in part, because of the closure of numerous operators, online casino restrictions, and the dollar crisis. Generally, we can say that the profitability of the online gambling industry is quite ambiguous. We cannot possibly know what revenues will be generated by the end of 2020, but there is a very strong possibility they will be lower than expected.
Changed Online Casino Content Strategy
We cannot neglect the impact of a global pandemic on the online industry. What we clearly noticed was the fact that casino and game themes were changed. The development of the games is now aimed at the relevance of what happens today. As a very simple example, the slots that had themes like the apocalypse, viruses, blockades, and bacteria instantly became more popular. Also, users always want to have new experiences in casinos. Game developers stepped up and are right now creating incredible content such as online baccarat.
Final Thoughts
The coronavirus impacted our entire society. Industries were negatively affected, and it was the middle class that took the strongest blow. At the same time though, for many online platforms, like online gambling, traffic increased. We can say that gambling deserves some special attention because of the fact that it offers a distraction from everyday problems.
Right now, the online gambling industry is stronger than ever, and this trend will continue. We cannot know though if things will get back to normal traffic levels after the pandemic ends up being controlled. However, what will most likely happen is an increase in revenue for online casinos operating all around the world. At the end of the day, only time will tell.
---
Interesting Related Article: " The technology behind casinos"