The dating market boasts immense popularity with an expected 440 million dating users worldwide by 2027. Therefore, it's important to focus on enhancing the number of users and monetizing your dating site to increase profitability. Revenue generation is the ultimate goal of service providers as it helps ensure continuity.
There are many monetization methods available, but you should opt for one that best reflects your services. To cater to this, you need a top-notch social networking platform like DateWare, as it helps create and monetize your dating site.
Let's discuss how the monetization features of DateWare company can help you generate revenue.
Why Do You Need DateWare Dating Services?
In 2022, the dating market revenue was around $5 billion. It means the opportunity is real for entrepreneurs to jump into this profitable business by creating a social networking platform. By partnering with DateWare online platform, you can enjoy top-notch features that include:
Creating your own social platform without any coding experience.

Avoiding lengthy registration processes by simply connecting your network with social media platforms, such as Facebook.

Offering more than 60 highly tailored templates to stand out from the competition

Providing tools to customize your online community as per your requirements.

Ensuring your privacy and security by helping you create a GDPR-compliant community.

Translating your dating site into more than 50 languages to expand your online reach.

Offering built-in SEO tools to take care of your online visibility.
DateWare dating is a cost-effective option for building a strong social dating site. It allows users to track and man
age their customer base, which helps them offer a customized experience. The DateWare Online Platform places a strong emphasis on offering excellent compatibility, which keeps your website flexible across many platforms. When combined with more sophisticated monetization possibilities, it allows your networking site to reach a wider audience and increase your user base.
DateWare Monetization Service- ECommerce Module
Despite the immense popularity of online dating sites, there is some negative connotation attached to internet dating platforms. Where there are many free dating sites available (though quality may be compromised), why would users opt for premium plans? The best way to deter the suspicion and resistance of users is to partner with a well-reputed platform like DateWare. 
The DateWare platform not only helps you develop a dating site for your business but also features an Ecommerce module to transform your network into a successful business. It deploys several forward-thinking technological monetization options to generate revenue for your dating site. Here is how you can make money from your social network on DateWare.
Pay-Per-Click Advertising
Allowing third parties to advertise their products and services on your site is the easiest and quite effective way to monetize your brand. You can offer your dating services for free by putting the burden of cost on third-party advertising. 
Pay-per-click or PPC is a type of digital advertising where third-party advertisers pay you each time their ad is clicked on your site. The more your site users click ads, the more you generate revenue. In fact, dating sites and apps have boasted higher eCPMS and click-through rates in recent years and could possibly do so in the future. That said, consumers are getting increasingly resistant to digital marketing, which could limit your revenue generation via advertising.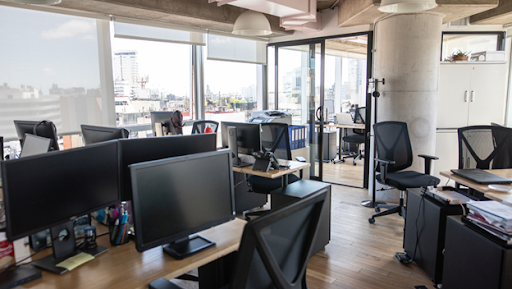 Paid Subscriptions
In paid subscription plans, users can only access a site or app if they pay for it. With a mandatory payment threshold to access your site, the subscription wall will shortlist users to those who genuinely come to find their match. This will help people build trust in your business and will allow you to increase your user base. 
Many popular dating sites are leveraging subscription-based monetization methods. Bumble offers a Bumble Boost subscription where free users can pay money to unlock the SuperSwipe feature, which lets them know about the users interested in their match. You can provide different subscription plans to users, ranging from affordable basic plans to upscale premium plans, and attract users with affordable monthly or annual plans.
Revenue Share Model 
The DateWare services are based on the Revenue Share system, which is a widely adopted business model. In the case of social networking sites that offer revenue sharing, they share a part of their income generated by ad posting, subscription, and other monetization methods with contributing members. 
DateWare lets entrepreneurs, merchants, and affiliates earn money by creating an engaging social network and earning a profit on the basis of a revenue share model. The revenue-sharing-based business model is beneficial as it allows the company and its shareholders to attain sustainable revenue. However, communication and transparency are surely some of the key factors to bring success to this business model.
Conclusion: 
DateWare lets dating businesses create a social networking site without any coding knowledge. The E-commerce module of DateWare company incorporates all effective monetization solutions. This includes both on-off and pay-as-you-go subscriptions as well as Pay-per-click advertising to help your site generate decent revenue for thriving in the competitive dating market.
---
Interesting Related Article: "5 Best eCommerce Platforms For 2023: Compared & Rated"