During the first three months that your account is open, you may get 3.5 percent back in Bitcoin, with a maximum bonus of $100 in Bitcoin. Want to find a better method to make essential benefits every time you swipe, dip, or touch your credit card? Using this ground-breaking cryptocurrency credit card, you may earn bitcoin instead of cash-back rewards or travel miles on every fiat transaction — every day.
The Bitcoin Rewards Visa Credit Card is a member of Visa's Fintech Fast Track program, which provides access to a highly secure infrastructure that enables the card's novel Bitcoin rewards system. In addition to being backed by BlockFi, a renowned cryptocurrency wallet provider, Deserve powers it. This ground-breaking fintech brought you the Deserve EDU student credit card, among other things. This card offers several significant benefits, including no annual charge and no international transaction fees, as well as a generous introductory incentive. If you are new to the bitcoin market and you don't have any knowledge about BlockFi Bitcoin Credit Card, you can download bitql.app to learn more about it.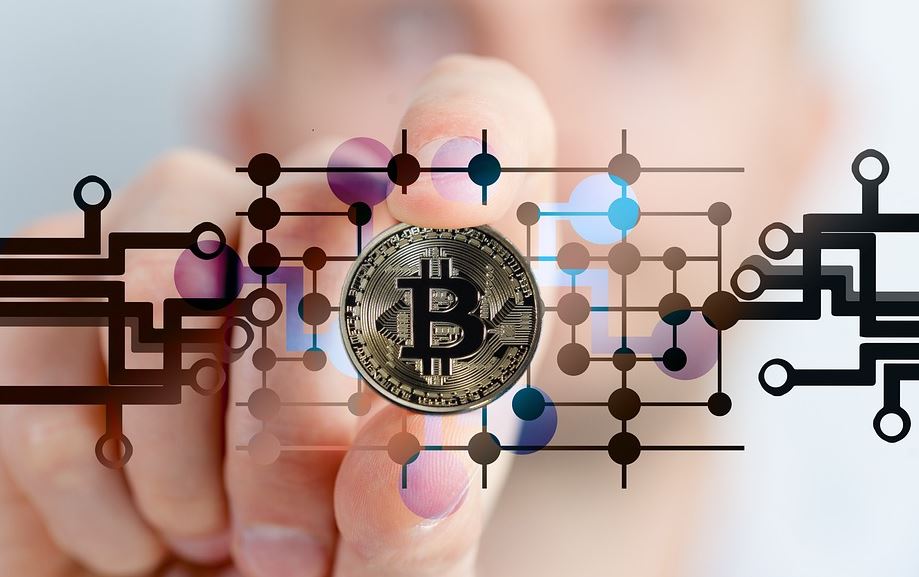 The Most Important Characteristics
The Bitcoin Rewards Visa card will be available for purchase starting in July 2021. To be eligible for consideration and submit an application for this card, you must first have a financed BlockFi account. Additionally, you may qualify for an additional account opening incentive of up to $250 BTC if you deposit $20,000 or more into your account. The Bitcoin Rewards Credit Card is the next thing you should look at after you've gained entry. It has several distinguishing characteristics, including a substantial welcome bonus and a substantial rate of return on fiat currency transactions.
Process of Pre Approval
It is unnecessary to get a hard credit pull to assess application eligibility or receive your first credit card offer with the BlockFi Bitcoin Rewards Credit Card. Applicants will, however, be required to agree to a hard credit draw as part of the application process.
Offer upon Arrival (Sign-Up Bonus)
If you participate in this inaugural offer, you can earn up to $100 in bitcoin or nearly $5,000 in qualifying expenditure throughout the offer period. The rest of the year, you may earn 1.5 percent on every qualified fiat purchase and 2 percent back in BTC on every eligible purchase above $50,000 in yearly expenditure by using Bitcoin.
Redeeming Reward Certificates
In your BlockFi account, rewards are automatically accrued and are not subject to expiration so long as your account is active and in good standing. This card needs a high to outstanding credit score and a vibrant and active BlockFi account in an excellent place to be approved.
Advantages
The Bitcoin Rewards Visa Credit Card comes with a slew of attractive features, including a sizable welcome bonus for new cards and a competitive rate of return on all qualifying transactions. New Cardholders may take advantage of a fantastic welcome offer. This card's introductory offer is above average, promising 3.5 percent back in Bitcoin on your first purchase of up to $5,000 during the first three months of your account opening. In addition, it is readily attainable for moderate-to-heavy spenders who are capable of clearing slightly more than $1,500 in charges each month.
Other premium rewards credit cards, such as those from American Express and Discover, demand steep annual fees regardless of how much money you spend. The rate of return on Fiat purchases is excellent. If this card's flat, it would be sufficient compensation. However, for Bitcoin fans who believe that the price of the world's most popular cryptocurrency will continue to grow, the ability to get an infinite 1.5 percent back in BTC below the $50,000 annual expenditure barrier is a significant advantage.
Heavy spenders will get higher returns on their investments. Every time you spend $50,000 on purchases with your Bitcoin Rewards Card in a calendar year, you'll get 2 percent back in Bitcoin, with an additional 0.5% premium on transactions below the $50,000 annual spend level. Advantages of a BlockFi interest Account. For any BlockFi Rewards Credit Card user to be eligible to hold and receive bitcoin rewards, the user must also have an active BlockFi Interest Account (BIA). In addition to earning crypto interest on bitcoin rewards, BIA members earn an additional 2 percent annual percentage yield (above the regular variable interest rate) on USD-backed stablecoin holdings such as Ethereum and Bitcoin.
Disadvantages
There are just a few negative aspects to this card. The most significant is the company's exposure to Bitcoin, which is more volatile than conventional money. Exposure to a potentially explosive digital asset that carries a risk of losing value everything that goes up must come down. Although Bitcoin has done very well in recent years, there is no certainty that its climb will continue. For cardholders worried about the volatility of the value of rewards earned with this card — and the volatility of Bitcoin in general — regular rewards cards may be a better option.
---
Interesting Related Article: "Where You Can Lend Bitcoin and Get a Profit"