Is there anything more adorable than those tiny shoes? Perhaps your little skater boy is all set to roll in some cool shoes, or your little USA women's soccer fan is asking for her very own pair of mini sneakers. Whatever may be the case, choices are plenty, but choosing the right toddler sandals that go amazing with their dress is tricky. Apart from the size, there are various things that need to be kept in mind while choosing sandals for toddlers. 
In this blog post, we will take a look over the tips that parents should consider while buying their toddler sandals, and then it will walk you through the styling tips. So, without wasting a minute, let's get started.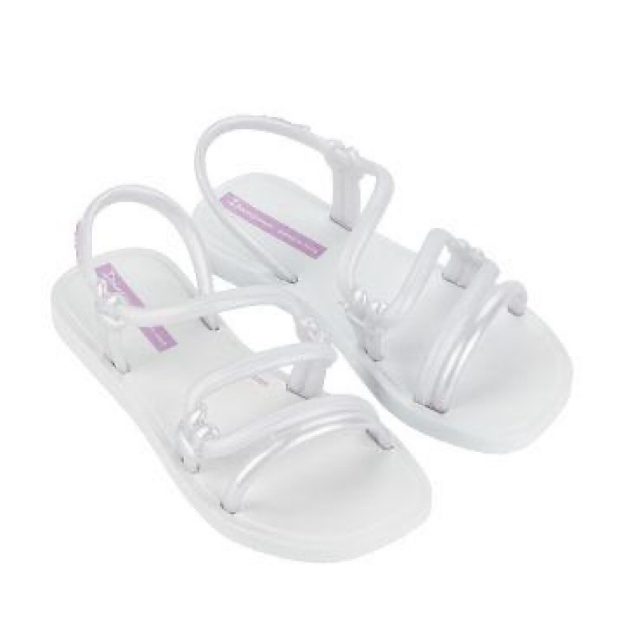 Some Key Things to Remember While Choosing the Right Pair of Toddler Sandals
Look for toddler sandals that fit well and have adjustable straps or buckles to ensure a comfortable fit. Avoid sandals that are neither too tight nor too loose, as they can cause discomfort.
Choose sandals with a supportive sole that provides good traction and helps prevent slips and falls. Some sandals also have arch support to help promote proper foot development.
Look for toddler sandals with closed-toe designs or sturdy toe guards to protect little toes from any sort of injury. Avoid loose embellishments or small parts that could pose a choking hazard.
Select toddler sandals made from high-quality materials that can withstand active play and frequent wear. Sandals with reinforced stitching and non-slip soles are typically more durable.
Toddler sandals come in a variety of styles, from simple slides to more elaborate designs with colorful patterns and character themes. Choose a style that your child will enjoy wearing, and that fits with their personality too.
Styling Tips to Pair Toddler Sandals With the Dress
Fashionable Color Coordination
Picking the right shoes for your toddler can make their outfits look super cool! And also when their shoes match or make a cool contrast with their clothes. So, just think about how the colors of their shoes and their trendy outfits go together.
If your little boy or girl is wearing something simple, like a plain tee and shorts, then bright and colorful shoes can make them look even more amazing! It's like adding a touch of drama and glamor to your whole look. So, go ahead and pick some dark-colored toddler sandals that go perfectly with their outfit, and watch them while slaying in style!
Mixing and Matching Style 
Instead of matching shoes with your child's clothes, go for a cool contrast. For instance, if your kid is rocking a bright, plain dress, then add some flair with trendy toddler sandals. If your little girl is dressed up for a party, consider silver or golden sandals to complete the look. Don't forget about accessories! Pairing matching accessories and footwear with your baby girl or boy's outfit can make them look super stylish. Thus, by mixing and matching, you'll create a fantastic fashion statement for your kids. 
Comfort and Style Talks the Town 
For a simple and comfortable look, let your toddler slip into some flats. Many kids' fashion sites recommend pairing their outfits with classic loafers to keep things simple and stylish.
Now, if you've got a little fashionista at home, consider adding some decorative designs to her collection. They're perfect for dressing up in fabulous outfits. But for those laid-back, casual occasions, go for less flashy flats. And when there is a summer season, elegant sandals with a cute summer dress will make your girl or boy look like a little fashion icon.
So, keep comfort and style in mind when choosing footwear for your little ones, and surely they'll thank you for it!
When your toddler is out for some casual fun, like a family picnic or with their friends, make sure they're comfortable in casual shoes. Give them that laid-back look by teaming shirts and jeans with loafers, as it's effortlessly cool. Summertime calls for silver, golden, and baby pink toddler sandals that can match any of your kid's outfits. These shoes add a touch of class to their casual attire.
For a versatile look, grab a pair of kitty sandals and pair them with those adorable summer dresses. And when your kid is rocking a black dress, silver shoes will work like magic. If you are heading to the beach, then go with shorts, skirts, and off-shoulder tops, as they go perfectly with lightweight toddler sandals. For a dressier vibe, try matching a pair of kitten sandals with a casual skirt and top. 
Seasonal Sandals Selection 
Picking the right shoes for your kids depends on the season. In the summertime, go for lightweight and fun neon colors. They'll keep your kids comfy and give them a cool look & feel. When winter rolls around, opt for warm and cozy footwear like loafers, long shoes, and boots. These will keep those little feet warm and cozy. Boots are versatile, as they're great for both autumn and winter. Plus, they block out the chilly air, so your kids stay warm.
For a stylish summer look, let your baby girl rock a short dress, shorts, and a tee, all paired with cute boots. And if you're looking for a trendy vibe, pair some trendy toddler sandals with jeans and a t-shirt. With the right shoe selection based on the season, your toddler can stay comfy and fashionable.
Summing Up!
Toddler sandals are not just for walking; they're super fashionable too! With all those eye-catching colors, cool styles, trendy designs, and top-notch materials, sandals can give your toddler a flawlessly stylish look. It comes in all sorts of shapes, designs, patterns, colors, and lengths. Whether it's a special occasion or just another day, toddler sandals are making waves around the world, and kids are joining in on the fun.
So, it's time to fill up your toddler's shoe collection with options that match every occasion. Visit the Ipanema shoe store collection and pair them perfectly with your kid's dress to complete the look. Also, these aforementioned tips will help you choose the perfect and comfy footwear for your toddler boys and girls!
---
Interesting Related Article: "Is Teddy Bear A Good Gift For Your Child?"