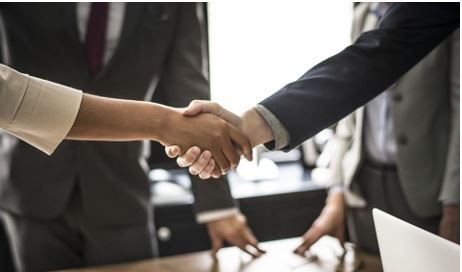 As a business owner, growing your customer base is a big deal. You don't just need to find new clients, but to keep your existing ones happy too.  After-hours support, can significantly impact customer retention.
What might be a simple phone call to you, could mean the world to your customer.
In this blog, you'll discover the importance of customer retention, the challenges and benefits of providing after-hours support, and useful tips and strategies you can use to build a stronger customer base.
What is customer retention?
Customer retention is all about keeping existing customers loyal to your brand or business. It revolves around customer satisfaction, engagement, and overall experience. Customer retention can often be more cost-effective than acquiring new customers, and better still, existing customers are likely to spend 67% more than new customers.
What are the challenges of providing after-hours support?
After-hours support can be tough. After all, it's after-hours, when you and your team aren't focused on day-to-day work. Here are some of the biggest obstacles to keeping an after-hours support service going:
Costs: 
One challenge of providing after-hours support is the cost involved. If you opt for an in-house support team, there will be expenses associated with staffing and infrastructure. These costs may include hiring additional staff, training, and implementing new technologies. Also, there are often costs you can't foresee, like a negative impact on other work those teams might be involved in.
Quality levels: 
Delivering High-quality support can be more difficult during off-hours. As fewer staff members are available, there's a higher risk of delays and incorrect information being provided. But, it's crucial to keep quality standards high even after-hours to keep customer satisfaction up.
Scalability: 
As your business grows, the demand for after-hours support will also increase. Any growing business can struggle with the pressure of additional support needs. At some point, you'll have no choice but to invest more into it if you want to keep your customers happy.
What are the benefits of after-hours support in customer retention?
After-hours support can do a lot for some key areas in any business. Rather than struggle alone, after-hours support teams can help business owners scale and stay people-focused. 
Improve your customer satisfaction:
Providing support when customers need it most can lead to higher customer satisfaction. Calls can come in day or night, and having professionals in place to answer customer queries is crucial. Even if the person answering the call can't help, they can start the balling rolling by opening a ticket for your technical team.
Grow your revenue: 
Satisfied customers are more likely to make repeat purchases and recommend your business to others. Research shows that a 5% increase in customer retention can result in a 25-95% increase in profits.
Get a competitive edge:
Offering after-hours support can set your business apart from competitors who may not provide the same level of service. This can be a key selling point and help attract more customers to your business.
Build a better brand reputation:
Providing after-hours support can boost your brand's reputation, as customers will associate your business with reliability and truly supportive customer service. It can be tough to track the impact of brand, but word of mouth is always a great way to get new business.
Tips and strategies for after-hours support
If you are interested in upping your after-hours support game, here are some great ways to get started:
Put Customer Needs First: 
Find the most common problems your customers face and focus on the best ways to fix them. This ensures that the most pressing customer concerns are looked at, and dealt with, quickly – leading to a better overall experience.
Train Your Team: 
Ensure that your support team is well-trained and equipped to handle after-hours queries effectively. Give them the necessary resources, tools, and training to deliver exceptional customer support. Perhaps your out-of-hours queries are based on a single emergency topic. If so, train them for it.
Track Performance: 
Keep track of response times and customer satisfaction levels to identify areas for improvement. Regularly review performance to make sure your after-hours support remains effective and efficient.
Outsource:
Partner with a reliable after-hours answering service to guarantee your customers receive the support they need. This approach can help reduce the pressure of running an internal team while maintaining high-quality customer service.
Just pick up
If you want to grow, retention is critical. It sounds simple, but if you can make the most of after-hours support you can expect to see serious improvements in many areas of your business.  Providing after-hours support can significantly improve customer retention. Be available for your customers day or night, whenever they need, and they'll never want to leave. 
Boost your customer retention and satisfaction with our 24/7 call answering service. Partner with AnswerForce today and never miss a customer call again.
---
Interesting Related Article: "Top 7 Customer Retention Strategies You Should Adopt"