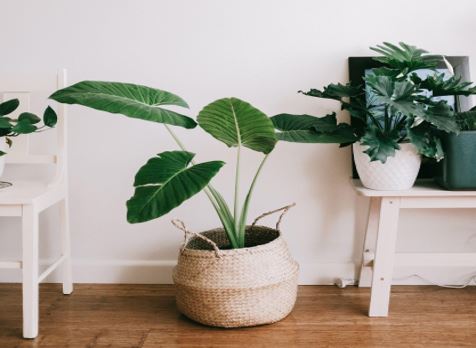 Any changes in house décor affect the mood. A careful selection of décor design can uplift and suit moods. Through professional guidance on bohemian home decor and other types of décor, one can create happier living spaces. Interior home designs such as the color theme, furniture, and accessories impact your mood. That is why bohemian home decor is the current trend in many homes. Some features of this home décor theme are:
Having a variety of textures
By having baskets, plants, wall hangings with ethnic themes, and natural fiber rugs, you create a bohemian ambiance in your living space. Other ways to add texture to your house are investing in artwork, upholstery, and unique furniture.
Low –level seating arrangement
Investing in floor pillows, ottoman, and poufs are some of the low-level seating options for you. They offer more relaxation and comfort that positively impacts your mood.
Avoid solid colors and opt for bright colors
You may still get one or two dark pieces of furniture, but bright furniture should be the color of your house if you want to adopt the bohemian style.
Whether you opt for hanging, vining, or potted plants, add as many plants in the house as possible. It is one way to clean the air around as well as a décor design aspect.
To instantly give your house a décor design uplift invest in lighting features. Mixing different light sources such as chandeliers, string lights, or candles will give your home a bohemian feel.
Layering rugs and having different patterns at all corners of your house enhances the house ambiance.
House décor and how it affects the mood



Accessories enhance a happy feeling.
The living room, kitchen, and dining areas are places where you spend time with family and friends.  Accessories for such spaces and keeping the living spaces neat impact the mood positively.



Colors and their effect on mood
Working with an interior décor professional can help you determine colors that fit every room of your house. Some colors have meaning and signify certain emotions and feelings. Understanding the color schemes will help you make the best decision.



Different shapes, materials, and textures inspire a happy mood.
Bold patterns demonstrate optimism and positivity. Opting for soft textures promotes a feeling of relaxation. The idea is to instill balance though one may opt for a dominant shape, texture, or material.



Light  ignites emotions
Psychologists advise homeowners to allow as much natural light to their living spaces as possible. It is one way to ignite positive vibes and more energy. Additionally, incorporate different lighting options.



Type of furniture and its positioning
Interior design experts recommend that one opts for furniture made of natural materials as it refreshes the mind instantly for that relaxed feel. Furniture placement should be unique to stimulate positive vibes.
In-home décor aims at ideas that stimulate positive emotions. One should consider both aesthetic and psychological aspects in house decoration.
---
Interesting Related Article: "Home Decor & Lighting Online Retailers See Record Growth During Pandemic"