Regardless of the products or services you offer, an online store is an essential component of your business success. But in today's wired and connected world, you can't simply put a 'Buy Now' button and expect customers to come pouring through the door.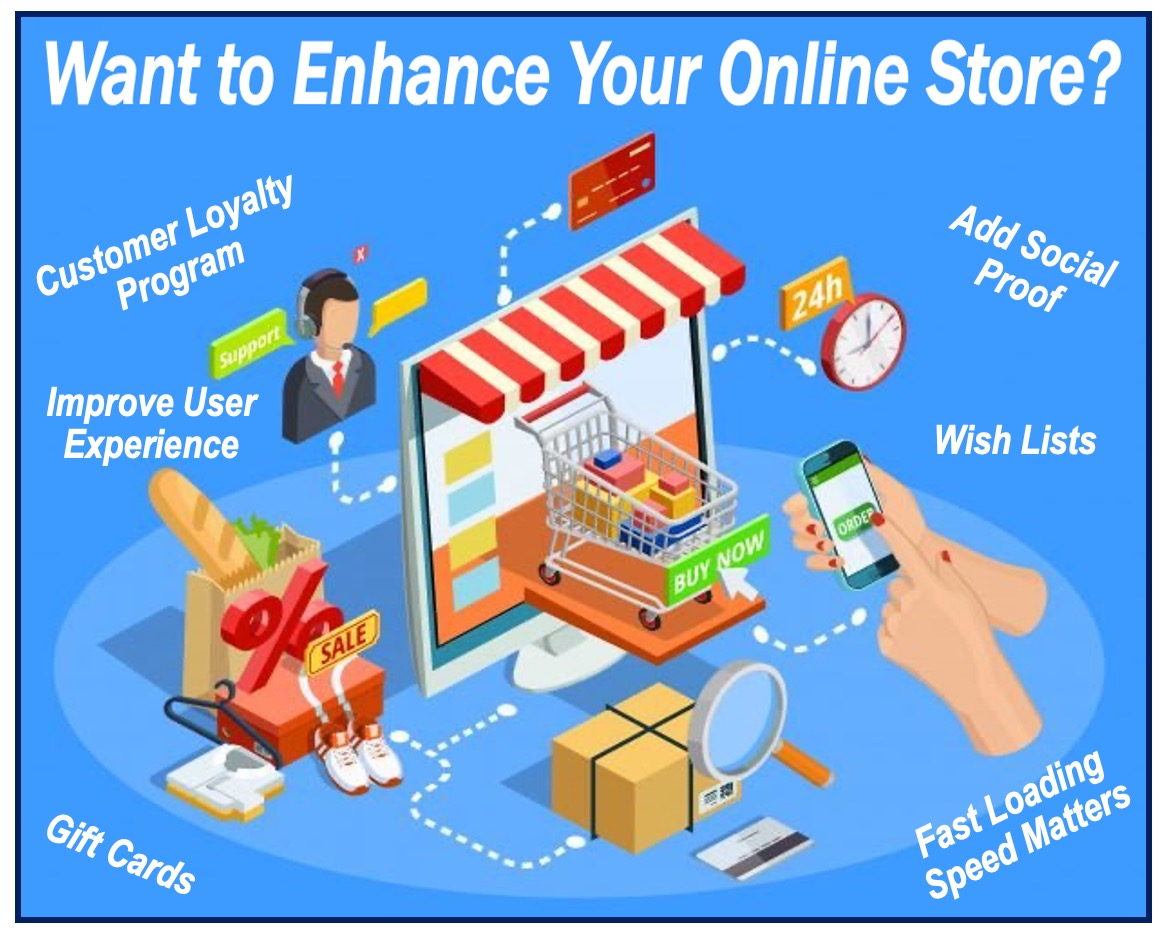 To create a practical e-commerce experience that encourages repeat business, you'll need to think strategically about the customer journey, online shopping trends and behaviors, and how to enhance your site's usability, performance, and design. Here are five clever ideas on how to go about it.
Create a customer loyalty program
A customer loyalty program is a great way to increase sales. You can give rewards to customers for purchases, discounts for buying in bulk points that buyers can exchange for prizes, and incentives to customers for referring friends or sharing your business on social media.
It would help if you also considered giving incentives like free shipping or 10% off when they write reviews. Doing this will encourage them to return to your store and buy more products from you in the future.
Add social proof to your website
Social proof is a powerful tool for online marketing and can significantly impact your website's success. Social proof can help demonstrate that your products are popular and trusted, making customers more likely to purchase from your store.
Examples of social proof include:
Reviews (both positive and negative)
Testimonials
Groups or organizations that recommend you
Awards won by your business
Pictures of happy customers using the product
It would help if you aimed to add as much social proof as possible so that potential customers see the value in buying from you instead of one of your competitors. The psychological impact is undeniable: people want what other people want.
Invest in speed
A significant factor in the success of an e-commerce site is its speed. If your website takes too long to load, customers will lose interest and buy from your competitors. A single second delay in page load time can cost you up to 7% sales, which means a significant amount of money. To ensure speedy delivery and reduce bounce rate, use high-quality hosting and DNS services along with a CDN (content delivery network).
A software development company can help you reduce page load times and improve your search engine rankings by ensuring your site is optimized for speed. They'll also ensure it's secure and optimized for mobile users, so you'll be able to reach as many people as possible on their phones and tablets.
Gift cards and wish lists
Give customers the option to create wish lists or gift cards. If a customer has made a purchase, they can then create a wish list and send it off to friends and family members who might be interested in buying them their item.
If you have an online store, accept gift cards and wish lists because this will encourage repeat purchases.
To get the most out of these features, make sure that they are easy to use for both buyers and sellers. For example, if someone buys an item from your store using a gift card or wish list feature, ensure there is an easy way for them to redeem it.
Analyze your customer's journey to improve user experience
To improve user experience, you need to know what your customers are doing on your site. The best way to do this is using analytics software such as Google Analytics.
Such tools will give you detailed data about how customers interact with your website's static elements (ads, images) and its dynamic elements (product pages). You can then use this information to optimize those areas of your site that aren't working as well as they should.
For example, if you notice that many users are clicking on your homepage but not taking any further action, it might be a good idea to add more compelling content there. On the other hand, if most people are navigating directly to product pages instead of reading about them first, then maybe it's time to overhaul those product descriptions, so they're more engaging.
Summing Up
If you want to make your website more effective and user-friendly and generate more sales, then it's a good idea to consider the above five ideas. They will help you enhance your online store and attract new customers while keeping the old ones coming back.
---
Interesting related article: