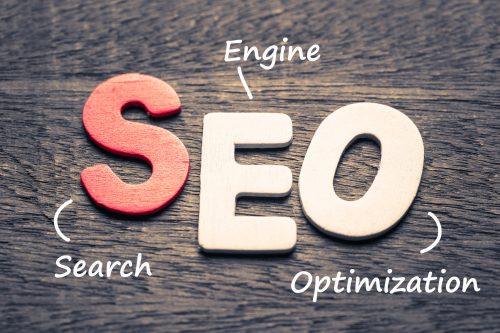 Search engine optimization is always changing due to changes in Google's algorithm. Continue reading to find out how SEO has evolved over time and what you need to do to stay ahead in the field.
There Will Be No More Keyword Stuffing
Webmasters would frequently pack their website pages with keywords in the early days of SEO in an effort to increase their ranking. They'd pack keywords into invisible text or the website's code using black-hat keyword stuffing techniques. Eventually, Google realised this and changed their algorithm which caused a massive shift in the mindset of SEOs.
With the modifications in Google's algorithm, websites that used black hat SEO strategies saw a dip in their Google ranks. Since then, Google has given preference to and rewarded sites that use natural keyword placement in their content.
Quality Content vs. Quantity
The way content is written has changed along with the change in how SEOs used keywords. In previous years, SEOs were more concerned with the amount of material than the quality. They would produce a large number of unimportant pages that were frequently duplicated, poorly written, and loaded with keywords.
For a time, websites who did this were able to score well for a variety of keywords despite providing low-quality material to their users. The majority of people who find a website are also Google users, and Google most likely directed them there. As a result, it's in Google's best interests to guarantee that consumers are directed to high-quality material on trustworthy websites.
The emphasis has switched now, and Google places a premium on well-written and informative material. SEOs must now focus on generating high-quality content that naturally includes keywords and informs visitors in order to rank in Google for a keyword.
Mobile Prioritization
There has been a shift in focus from desktop to mobile search traffic during the last decade. Google now promotes sites that are mobile friendly, as more people are surfing on their phones than ever before.
To meet this shift in how consumers search, many websites have optimised for mobile in the last few of years. Furthermore, with mobile-first indexing, Google indexes and ranks your site based on its mobile version, making it even more critical that your site be mobile-friendly.
A New Approach to Local SEO
Local search has been more widespread and more particular in recent years, which has resulted in one of the most significant shifts in SEO.
Local businesses have more options to reach their target audience by embracing the increased focus on local search. Local businesses can use Google My Business to create a profile in order to rank in local searches.
This increase in local search brings with it more options for keyword improvement. SEO consultants such as Digital Cornerstone will optimise content for location-specific keywords, making it easier to reach their target audience which in turn will increase your bottom line.
Link Schemes are Coming to an End
Many people used link building techniques in the early days of SEO to get their website a lot of poor quality links from different places in order to boost their results. Google caught on to these link schemes, as it did to all other black hat SEO strategies, and now penalises, bans, or de-lists websites that participate in them.
Instead, Google now gives preference to websites that have acquired links in a natural manner. Guest articles and obtaining backlinks from relevant and authoritative websites or directories are two common link-building tactics.
But the key to success when it comes to link building is relevance. If the sites you're obtaining links from are relevant to your niche then the benefits to your site will be massive
---
Interesting Related Article: "Top 9 ecommerce SEO tips to boost your online traffic"