Forex Trading involves a lot of skill, dedication and experience for traders to be successful. Professional traders with years of experience behind them, can manually scour the market for winning trading opportunities, taking the right decisions in order to turn in a profit. However, this level of skill and experience is not possessed by most novice traders who come to the market.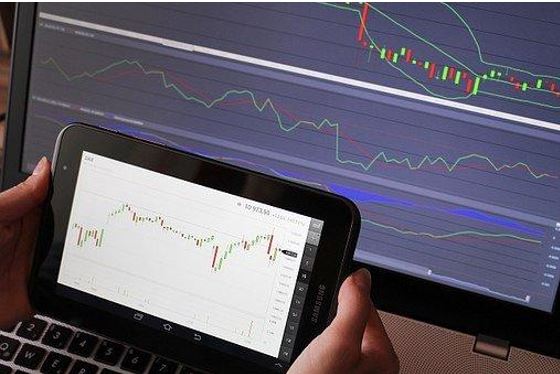 A Forex Expert Advisor refers to an automatic trading system, one which automatically opens and closes trades based on some pre-set rules. It uses the MetaQuotes Language 4 in MetaTrader, and most of them are compatible with either MT4 or MT5.
Before attempting to explain how an Expert Advisor works, we should first describe the types available. Depending on the nature of Expert Advisors, there are 4 main types.
Breakout Expert Advisor: This type of EA opens a trade when a price breaks through the support and resistance levels which are preliminarily determined.
Scalper: Expert Advisors falling under this category have the goal of securing small profits once available. It opens and closes several trades for profit, with some EAs capable of trading upto 400 to 5000 times a day, depending on how market conditions are.
Hedge Expert Advisor: EAs under this category deal with two opposing positions. They diminish the loss on one hand, while facilitating the profit on another.
News Expert Advisor: This EA takes advantage of various news events as well as big price moves that take place during major news releases from around the world.
How do Expert Advisors Work?
Expert Advisors work following the two basic steps, as mentioned below.
They first analyse the current market, using built-in technical indicators. They then provide signals to open positions, after completing the analyses.
Expert Advisors then open orders, following a set algorithm. This is done when signals are received from at least two indicators. Expert Advisors close orders when a trend reversal signal is received, or when stop-loss and take-profit signals are triggered.
When using an Expert Advisor which is MetaTrader compatible, the EA must first be attached to a chart on the platform.  When running on MetaTrader 4 or 5, an EA can consider the myriad of factors and elements to decide what move to make next. Because this method provides a wide range of price affecting elements, as well as the discipline of emotionless trading, using EAs have become a popular method for novice traders to earn considerable amounts of money.
Using an Expert Advisor in the Forex Market – Pros and Cons
Pros
There are some key advantages that Expert Advisors provide to Forex Traders.
An Expert Advisor allows traders to trade in multiple currency markets, for 5 days, 24 hours each.
They are automated trading software, so they do not get tired and work continually. It can analyse several charts simultaneously.
EAs are a safe way for traders to earn profits. Most reputed EAs come with money management features. They are very easy to use.
EAs eliminate the influence of human emotions on trading. Emotions such as fear and greed are largely prevented from affecting a trader's trade, as everything happens automatically.
Many EAs provide a demo account for prospective customers to test the product.
EAs can be back-tested, on Meta Trader as well as some other authoritative sites. This can be used to gauge an EA's legitimacy.
Cons
EA's start to show signs of faltering, when market conditions change. It can incur huge losses in markets with inconsistent volatility.
EAs cannot work properly during news events that affect the forex market.
EA's depend greatly on a trader's internet connection. There have been past instances where EAs have faced VPS or connectivity issues which have a negative effect on an on-going session of trading.
Conclusion
Expert Advisors have helped many traders achieve success in recent years. However, it all depends on which EA is chosen and how reliable it is. Thus, it is up to the trader to conduct the necessary research and filter out the fraudulent EAs. Failure to do this might lead to dire financial consequences and blown out trading accounts.
__________________________________________________________
Interesting related articles: