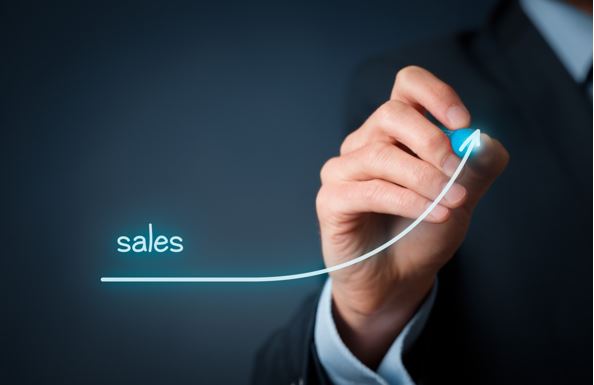 When you're running a business, it's important to persistently adapt to current trends and build on what is already successful. So, with this in mind, it's no surprise that sales and marketing are constantly changing. Within the last decade alone, there have been substantial changes.
The increased use of AI
Although the use of AI in business isn't confined to the last decade, it's certainly expanded during that time. When it comes to marketing and increasing sales, AI can be used to manage campaigns, and this technology is more readily available than it once was. This means it can be used by smaller businesses, not just the bigger organisations that have larger budgets for marketing.
For example, by using ai powered automation, businesses can make use of this generated data to identify potential customers or clients and target their marketing campaigns to specific demographics to enhance their sales and increase revenue and sales. 
SEO
SEO isn't a new thing either, but like everything else, it has changed in the past decade. Thanks to the use of AI again, search results are now better able to answer full questions, rather than just provide results based on one or two keywords. So, the clearer the searcher is on what they want to know, the more suitable the results will be.
Although using keywords still works, answering a specific question in your content can help your business show up in relevant search results.
Mobile apps and more websites adapted for mobile browsers
As mobile phones evolved into smartphones, and most mobile users now have these, sales and marketing have adapted too. Now many big and small businesses have apps to make purchasing from them easier, even when customers are on the move.
When websites are designed, it's necessary for the web designer to take smartphones into consideration, so users can browse the website from their devices, without having to wait for graphics to load, or risk using up all their data.
Increased social media channels
While Twitter and Facebook have been around since the early 2000s, fewer businesses used them for marketing and increasing their customer base. Since then, many more platforms have launched, some more successful than others. The rise of popularity in using social media, and the different audiences who have their own preferred platforms, has led to significant changes.
Many businesses now hire social media managers to deal with marketing and generating sales through social media, because it's a full-time job to cover all or most of the platforms their potential customers are likely to use.
A bigger focus on marketing online
Because of the rise of smartphones and tablets, in addition to more households having internet access, online marketing has continued to increase over the last decade too. Even sales events and other offline promotions will be marketed online.
For those businesses who have adapted to the changes in marketing, many have increased their sales. These changes have also allowed businesses to connect with their customers in a way they couldn't before. The next decade will be an exciting time as things continue to change.
---
You may be interested in: Can E-Commerce Replace Traditional Commerce?