The coronavirus pandemic has taken the world by a storm. Being a new form of virus, the lack of a vaccine or specific treatment makes it a global frenzy. Thus, safely sailing through this pandemic is the need of the hour. Health insurance is the perfect companion that will help protect you and your family in such torrid times of a global pandemic.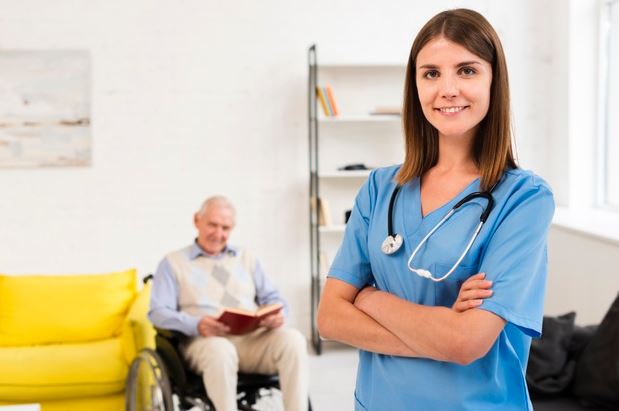 The World Health Organisation (WHO) reports that older people and those with underlying problems like cardiovascular disease, diabetes, chronic respiratory disease, and cancer are more likely to get infected. Hence, it is necessary to avail health insurance more specifically for these categories of people.
So if a senior citizen who is more likely to get infected shows the quintessential symptoms of COVID-19, that person needs to be kept under observation. With the rising medical inflation, the treatment costs can burn a hole in your pocket.  To avoid unexpected financial hiccups, health insurance for coronavirus can help get the necessary and timely medical aid.
Why should you buy health insurance for senior citizens?
Health cover for senior citizens is crucial in times of pandemic for the following reasons –
#1 Effect of coronavirus on the geriatric population
With global medical facilities reporting that the older population is more prone to the virus, it becomes a necessity to take necessary care of their health. With increasing age, most older people face problems that further deteriorate their immune systems to prevent the impact of the virus. Hence, having a senior citizen health insurance policy is necessary.
#2 Age-related medical conditions
Although age is just a number, your health takes a toll as you grow older. You start to require frequent medical attention. These frequent medical requirements can be mitigated using a health insurance facility. Policies such as health insurance for senior citizens have coverage for health check-ups and the other common ailments that arise with increasing age.
#3 Medical inflation
With the increasing cost of healthcare facilities, an ordinary treatment can burn a hole in your pocket, let alone the specialised treatments for critical illnesses. So what can you do? By purchasing an all-round policy that provides coverage for most of your health concerns, you can ensure a speedy recovery without worrying about the finances.
#4 Other benefits
Apart from acting like a typical health insurance cover, most senior citizen health covers provide other benefits like a wellness facility, diet tips, nutrition support, and more. These additional facilities can ensure you remain healthy at all times.
How can you select the right health insurance policy for senior citizens?
Once you understand the importance of a health cover, it is essential to know how to select the right insurance plan.
The first step is to analyze the requirements. For this, you need to analyze your age, health, demographic factors, lifestyle choices, and so on. This analysis will help you understand the risk of different health conditions and know which policy suits you the best.
Understand the coverage of your health insurance policy. It will aid the selection process by shortlisting only those policies that cover specific treatments that you are looking for.
Lastly, the affordability of your health insurance is equally important. Some plans may not be easy on the pocket, and that is when you need to consider your present financial situation too.
Senior citizens need to be looked after for their health with the same importance as a child. While selecting health insurance plans for senior citizens in times of pandemic, remember that coronavirus treatment is a part of your policy coverage. Thus, choose a policy with the right coverage for optimum benefits.
---
Interesting Related Article: "4 Health Lessons COVID-19 Taught Us So Far"