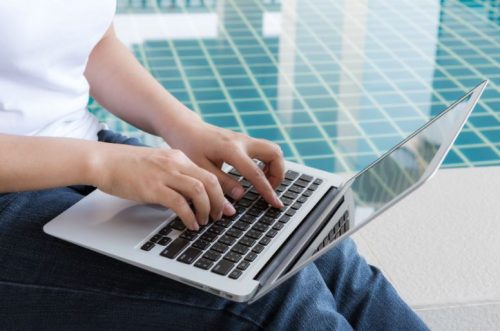 It is well known that insurance is a relationship-oriented business at its core. Still, the insurance industry can benefit from technology to increase the size and efficiency of operations. Insurance companies tended to look at Insurance Tech as a competitive, disruptive threat not many years ago.
With time, it has been proven that there is a brilliant growth opportunity with it and, when used right, can help insurance companies and agents become more straightforward, more efficient and prosperous.
Insurance Tech is not simply basic concepts like using computers instead of paper and pens. The insurance industry has incorporated technology in its operations for a long time, which has led to an expansion of scope of the Insurance Tech.
InsurTech refers to more innovative technologies that aren't limited to just one business area. These solutions provide immense value addition across the entire insurance value chain and all lines of insurance. Here is how insurance tech is reshaping the insurance industry.
Data-Driven Insights
Insurance Technology puts data-driven insights into best use to provide crucial data-driven solutions. By choosing embedded insurance, you access in-depth customer data, including customer demand trends, shared risks, and other similar aspects. This data can help you find and deliver the best insurance covers to your customers.
They facilitate the organised collection of data from the customers and the market and process that into useful information to find and deliver better services. AI technologies in InsurTech use risk prediction platforms to help insurance companies anticipate losses better and accordingly protect policy holders.
Improved Efficiency
Insurance technology can improve efficiency in operational areas to focus on client relationships. Insurance Technology solutions providers use AI and other advanced technologies like Bots to create custom-tailored insurance plans that best suit your customers.
Most companies also agree that they could strengthen their underwriting abilities by incorporating artificial intelligence-based risk assessment.
Using the right technology can streamline both internal operations and external client interactions to give more time at your disposal that helps you focus on areas that need your time and attention.
Seamless Integration
Insurance Tech facilitates seamless integration and offers flexible technology to insurance companies to integrate services into their websites and digitise their operations. InsurTech can help insurance agents transition into digital agencies, making it much easier for clients to do business with them. It will also help digital agencies market themselves better online.
These facilities help companies identify precisely when and what kind of insurance covers their customers' needs, which is crucial in enhancing business and increasing customer satisfaction.
Identify Trusted Products
Insurance Tech helps in identifying trusted and reliable products in the market to provide the proper insurance covers across varied sectors to customers. The insurance business is a massive industry with a considerable risk factor.
Insurance Tech helps you offer customers cover according to their requirements and helps to minimise the risk and cater to customer needs across multiple sectors without any unanticipated risk or losses.
Affordable Pricing
When put into use right, insurance technology can result in affordable pricing for insurance agencies and customers. They not only result in lower up-front costs but also significantly impact your ongoing infrastructure expenditure.
Insurtech facilitates finding cost-effective policies and solutions to make the policies much more affordable to policyholders and insurance providers.
Insurance technology solutions providers help businesses identify what customers want based on market data. This way, it becomes more affordable to the customer, and consequently, the insurance provider can also attract more customers.
This is the beauty of Insurance Tech; it can be highly customised and designed to suit every specific aspect of the insurance industry.
Customisation
Insurance Tech aids in designing and using tailor-made technology to provide customised insurance covers for each type of insurance service and increase customer satisfaction. 
With processed data and powerful technology in hand, Insurance Tech solutions create custom policy covers for customers that help them get exactly what they need. For example, to help clients secure their assets better in the digital era, Insurance Tech solutions also enhance the security of the insurance covers you offer.
Another critical advantage of Insurance tech is that technology at your disposal helps you quickly provide information to your customers. It also helps improve customer experience by helping you understand client behaviour better.
The increased client satisfaction rates increase revenue because the thumb rule is that an increase in customer satisfaction means an increase in revenue. Of course, these are all considerable insights and not an exhaustive list of advantages that Insurance Tech can provide to the Insurance industry. So companies can scale their revenue potential with effective insurance tech solutions.
Wrapping Up
Businesses gain several benefits by partnering with reliable insurance tech solutions providers. Insurance tech solutions have essentially revolutionised the way insurance works, and the adoption of these solutions can increase your revenues.
---
Interesting Related Article:"Understanding Insurance Policy Numbers"