If you think SEO—or Search Engine Optimization—is used only in technology, sales, marketing, and advertising businesses, you're not alone. That said, SEO is strategic for any business website to prompt organic traffic.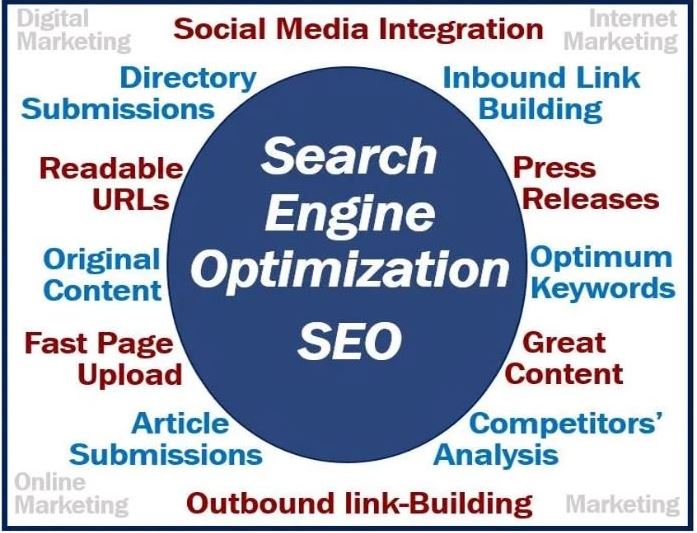 Unlike other systems you can pay for to manipulate business, SEO is a smart practice. With technology today, how you foster your business online translates to your business in-person.
You don't have to be a atech connoisseur to start your own SEO campaign. Whether you're an artist, n addictions counselor, or a computer engineer, SEO can make you successful with a few easy steps.
What Is an SEO Campaign?
SEO is a tool for navigating online traffic by understanding the search engine algorithm. When it comes to an SEO campaign, you're simply applying SEO methods to your website in a focused, differentiated way to promote your business.
Launching successful SEO campaigns requires a few things.
Knowing SEO
SEO has its own vocabulary; here are the basics. SERP stands for Search Engine Results Page. A SERP is where you learn how people are searching for your services. This will help you choose strategic keywords for your SEO campaign, and help you create smart content.
Once you learn what people are looking for, you'll want to create a list of topics or keywords related to your services to help guide their search results.
Having the Tools
Once you get acclimated to SEO practices, you'll need to properly manage them. Tracking your data is best used with Google Analytics to start. With increased business, you might acquire more advanced content management system software.
Whether you're starting an SEO business or looking to up your SEO game, you can decide how to navigate the world of SEO at your pace.
SEO Campaign Management
No matter what stage you find yourself in your SEO campaign, true success comes from consistency. These three things make it easy to stay successful.
A blog! Create weekly posts for increased reader engagement. Having relevant content drives traffic and ensures return viewers.
Using strategic links to other sites (not competitors!) as a natural part of your content. The traffic from their links will connect to your site for increased views!
Making consistent SEO goals and keeping them. Track your data. Being solutions-oriented, open, creative and driven will help you stay accountable.
The Importance of SEO
While there's a certain protocol for understanding the best SEO practices, the true secret to a successful SEO campaign is this: know that your business is fit for it.
SEO campaigns are not just smart, they're essential for some businesses. SEO campaigns can expedite help for anyone in the healthcare and healing industries.
Broadening the function of SEO beyond that of sales can create a healthier world.
SEO Like a Pro
If you own a business, doing your own research is familiar to you; it's a staple to success. Consider SEO knowledge to be your superpower.
An SEO campaign is a fun and important strategy in the game of business. With strong intentions and focus, SEO will give you greater control of your online presence, your mission, and your sales simultaneously.
By configuring your keywords, generating good content and watching your competitors, SEO campaigns are the ultimate way to steer the internet algorithm in your direction.
For more on smart technology in business, check out our other blog posts!
---
Interesting related article: "What is Search Engine Optimization?"