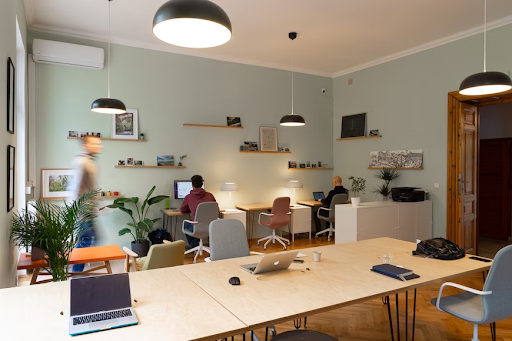 Gone are the days when you bought an LED bulb, hooked it in the socket, and called it a day. Now, with the emergence of more sophisticated equipment and interior design ideas, the role of light has become essential in improving the interior design of your living and workplace. 
New research has found the importance and effect of light on mood, behaviour and the overall house design. These researches have brought us to the point of evolution of light from just a component of interior design to a whole part of the interior designer's work. Now, an architect and best interior designer in Lahore must spend considerable time developing a customisable and effective light setup. 
This blog today will also elucidate and explain the importance of different light setups, how it is becoming an essential part of the interior design services in Lahore and how architectural firms in Lahore are evolving with this idea. 
Light setups and types
Having just the light isn't enough, having a good lighting setup and type makes all the difference. Here, we present how you can use light setup to enhance interior design, or you can always hire an interior design service provider in Lahore for your living room decoration or workplace revamp. 
Natural vs. Artificial Light
Recently, designers and interior experts have become obsessed with using natural light in homes and offices. They quote two reasons for this, i.e. natural light is inexpensive and has the highest stimulating effect. Secondly, natural light has all the benefits which keep one focused and connected with nature. 
So, if you are nature-loving and want to use maximum natural elements in your interior, ask your house construction company to design floor-to-ceiling windows with double-glazed glass. This is also ideal for a workplace where workers spend 8 hours. A ceiling-to-floor window will provide them with light and reduce stress. This, in turn, increases workers' efficiency and mood.
Types of Lighting Fixtures
If you go into a room with lighting fixtures on your face, you need to change them. That is what my interior designer told me when I was revamping my living room. This also applies to your workplace. Research suggests lighting setup, including the angle at which the light is set. Here are 4 different types of lighting fixtures you can use:
Chandelier:

ideal for the living room but not so much for a workplace. Gives off warm yellow light, which improves ambience, but the low intensity is not very good for mood lifting.

Recessed light:

One of the commonly used ceiling lights. It is used primarily when direct light is required. Often, it could be more elegant, and only one angle makes it hard to adjust in the interior setup of your room. This is an ideal light for a workplace where ample light is required. 

Track lighting:

Exclusively used for workplace environments where lighting mixtures are used to stimulate employees. It is often warm and directed at an angle, making it comfortable.

Cove lighting:

this is one of the under-explored lighting setups. It lit and highlights the ceiling while remaining invisible from the scene, which is why it has gained popularity. The reflective nature makes it best for the living room and the workplace. 
Lighting for Different Spaces
Different spaces use different light chemistry. A workplace teeming with people requires lighting that is not dull, is stimulating and more nourishing than a living room. A living room is more of a secluded place accessible to a few; thus, lighting should correspond as such. A too-bright living room would make it less comfortable and more like a studio, which is different from the function of a living space.
This is one of the biggest challenges for interior designers and architects as it requires calibrating the use vs. need parameters. 
Conclusion
In concussion, light is about making a room visible and mood elevation and improvement. Different light setups affect moods and efficiency differently. However, one must also know that a lighting setup can not be changed abruptly and must be designed and developed at the construction stage. That is why you should ask your house construction services company to create it that way from the start.
If you are someone who is building your home for the first time in Lahore and wants to develop it with quality, then H-A Design Studio, one of the best architectural firms in Lahore, offer complete consultation from the design stage till completion. We also provide seamless and modern interior design services in Lahore. 
You can contact us for more details and consultation for your house in Lahore.