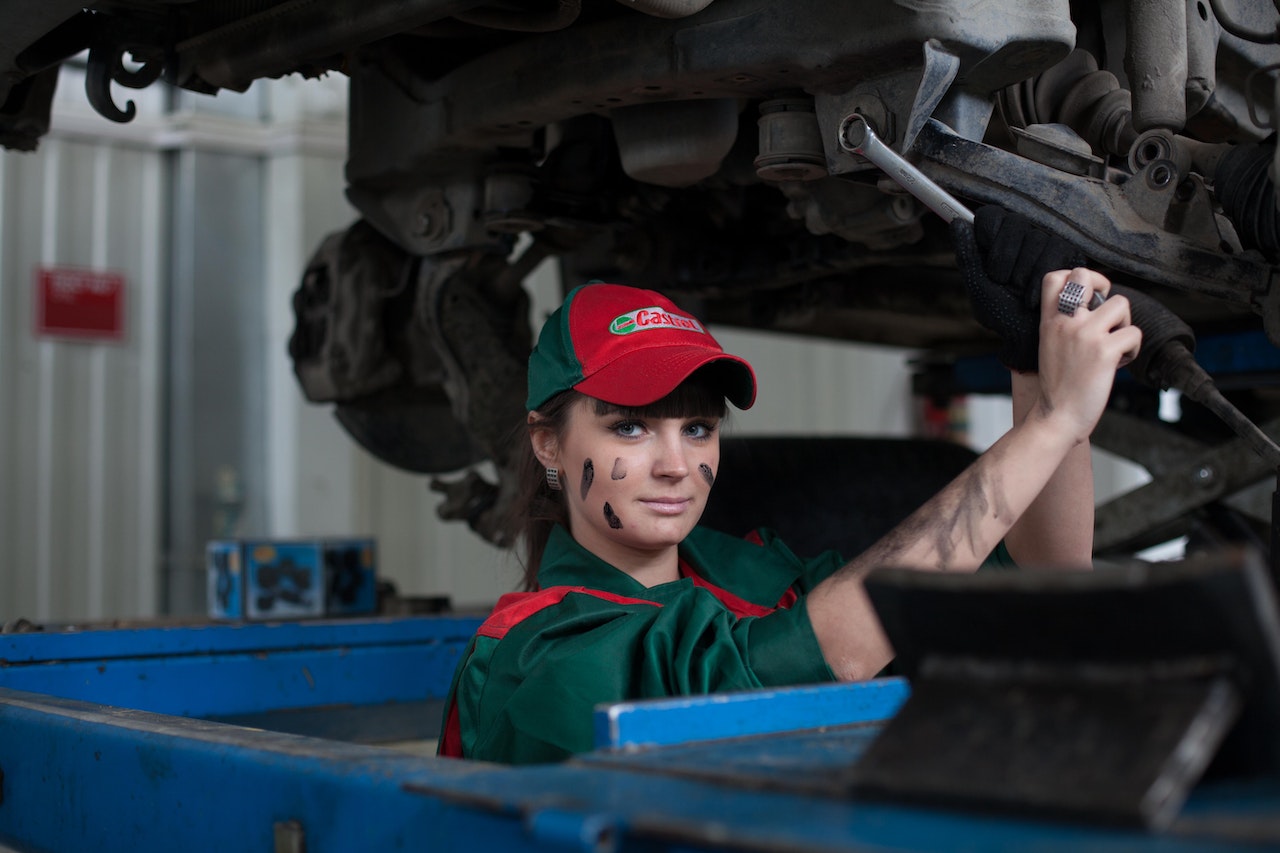 Oil changes must be brought up in order to effectively discuss auto maintenance. Oil changes are one of the most common auto maintenance procedures. Nonetheless, you could be apprehensive about this process. An oil change is among the most important auto maintenance tasks. You can ensure that the engine is properly maintained and that the car will operate smoothly by changing the oil.
If you have any questions about how long does an oil change take, where to take your car for an oil change, or anything else related to oil changes, get the answers to these frequently asked questions regarding oil changes right away. Get the best oil change you can to learn how to preserve your car's performance.
When to Change Your Oil?
Each manufacturer specifies a different time frame for an oil change. It's important to keep an eye on your car's odometer and any oil monitoring equipment it might have. You can also refer to your owner's manual to find out if your car needs an oil change.
While driving, look out for the following if you're unsure of when the last oil change was made:
   

The engine emits a deafening thumping sound.

   

The interior of the car smells like oil.

   

More frequent stops to fill up at the gas station.
Ongoing, loud engine noise is the most frequent symptom. When the oil is clean, the engine operates correctly. If the oil isn't changed, the engine will squeal because it isn't being sufficiently lubricated by new oil. We'd be happy to do an oil change to get your automobile running smoothly again.
How Long Does An Oil Change Take?
The length of time it takes to change an oil depends on several factors. Do you change the oil yourself or do you take it to a shop? It could take a little longer if you change your own oil, especially if you only do it when your car needs it. Experts in oil changes, particularly those working at "quick lube" establishments, perform this task frequently and quickly.
If you bring your car in for an oil change, be prepared to wait anywhere from 15 to 45 minutes. If you bring your car to a quick lube facility and be evaluated immediately away, it might only take 15 minutes. The wait periods created by the other clients who scheduled their services or came earlier than you do are typically factored into longer estimates. Because a repair shop can take a little longer, plan on waiting between 30 and 45 minutes at these locations. DIY oil changes typically take between 30 to an hour, depending on your tools, skills, and garage layout.
Another factor is the type of vehicle you drive. Many cars have easy-to-reach oil drain plugs and filters on the underside of the car, but not all have them. If the plug in your automobile is more difficult to get to, it can be a little more complicated and time-consuming.
Rapid Oil Changing Companies To Try
Valvoline
Don't you often worry about selecting the best oil lubricant for your car? This problem comes up every few months. Fortunately, you can get rid of that headache using Valvoline! A seasoned company can offer you a good that it has been designing for more than 150 years using this strategy! Because it is quick, simple, and dependable, Valvoline Instant Oil Change has long been the preferred business for oil changes and maintenance operations. In order to provide a pleasant and hassle-free driving experience, Many Saving sites suggest using a Valvoline 19.99 oil change coupon.
Take 5 Oil Change
The mid-priced items that Take 5 Oil Change to sell on its own website and partner sites are revolutionizing the niche internet industry for vehicle oils and fluids. If you're looking for the greatest auto repair services and more for your car at a fair price, stop by Take 5 Oil Change. It is in the United States. We are constantly looking for ways to save you money. This is the reason we make an effort to track down and assemble each and every take 5 oil change coupon 50 off, promo code, offer, and discount that is available.
Mr. Lube
You can count on Mr. Lube to provide warranty-approved service,that closely follows the suggested service intervals and product requirements for the specific make, model, and year of your vehicle. Hence, when you need quick and effective oil change services that take into account the unique requirements of your car, you can rely on your local Mr. Lube to do the job correctly.
What Is The Sufficient Time Of Oil Change?
It has long been accepted knowledge to wait three months or 3,000 miles between oil changes, but this advice is outdated. While it's important to keep your car running well and maintain its warranty, many vehicles are still dependable beyond 3,000 miles. Certain cars require oil changes even more frequently. If you only drive your cars at modest speeds and frequently restart the engine, you could need an oil change every 1,000 miles. Just 10 miles or less of continuous driving might cause moisture to accumulate in the system and speed up the oil's degeneration.
On the other hand, many cars have a range of up to 10,000 miles before experiencing any issues. In a modern automobile that you drive farther in, you might be able to go up to 10,000 miles between oil changes when you use synthetic oil. Ask a professional at your neighborhood or repair shop for guidance before driving this far without changing the oil. It's also essential to strictly adhere to the drain interval guidelines provided in your owner's manual, regardless of the state of the roads.
FAQs
Why does changing the oil take so long?
The majority of the work is done by gravity, not your technician. Because of this, waiting for the oil to drain takes up the majority of the time spent doing an oil change.
What happens if you wait too long to get your oil changed?
In fact, if you wait too long to change your oil, your clean, slick oil will turn into murky muck.
How long before you need to change your oil?
Every 5,000 to 7,000 miles, the oil in the normal car needs to be changed.
Can I get an oil change once a year?
As engine oil ages, it declines and functions less efficiently. The majority of manufacturers recommend having the oil changed at least once a year, regardless of how few miles you have driven.
Can changing the oil speed up your car's performance?
Although it might not be obvious, the solution is in fact! With new oil, you'll get the best performance out of the engine and avoid corrosion from metal to metal and dirt accumulation.
---
You may be interested in: How Small Businesses Can Avoid Common Budgeting Mistakes