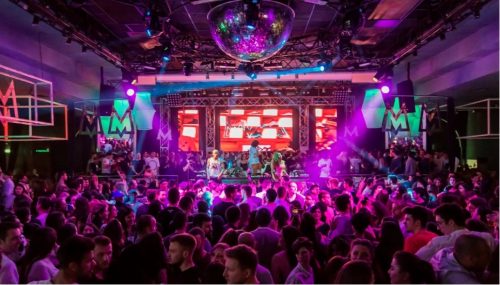 Nightclubs are a unique alcohol purveyor as their level of service often differs from other establishments that participate in the sale and service of alcoholic beverages. In nightclubs, alcohol service is more frequent and offered at a much larger scale than in an establishment like a restaurant or event venue.
Here is everything you need to know about alcohol service and sale regulations for nightclubs
Background on Nightclub Alcohol Regulations
California on-premises license type #48 –  On Sale General – Public Premise license – is the liquor license that governs the sale and service of alcoholic beverages at nightclubs in California. Establishments with this license can sell beer, wine, and distilled spirits for consumption on the premises.
Impending Mandatory RBS Certification
As of July 1st, 2022, all alcohol servers and managers in the state of California will be required to receive certification for Responsible Beverage Service training. RBS certification is being mandated under Assembly Bill 1221 as part of the Responsible Beverage Service Training Act initially created in 2017 to reduce rates of excessive alcohol consumption, and underage consumption of alcohol in local communities.
This mandate is being enforced by the California Department of Alcoholic Beverage Control and will require establishments that participate in the sale and service of alcohol to ensure that their staff teams can provide evidence of RBS certification.
There are plenty of online training courses available to help you earn your state-required RBS Certification, so it's important to choose a training program that is time efficient, cost-effective, and user-friendly. Userve's RBS training program, for one, is straightforward, affordable, and is even offered in Spanish.
RBS training is essential to obtain RBS certification as the provided education teaches individuals the best practices for safely handling and serving alcoholic beverages. These practices include lessons on what blood alcohol content (BAC) is, how someone's weight and body type can impact their BAC, and the standard serving size of an alcoholic beverage.
How Responsible Beverage Service Training Can Benefit Nightclubs
The reality is that alcohol servers at clubs must be equally vigilant as other types of establishments in monitoring guests due to how busy nightclubs can be. In a very fast-paced environment where different customers are constantly ordering drinks, a bartender could easily lose track of how many beverages a specific customer has ordered and consumed.
With the newly mandated RBS certification will benefit nightclub, establishments and staff will need to get training to ensure all alcohol service and sale is done safely, securely, and responsibly. Alcohol servers, which under Assembly Bill 1221 are defined as anyone who takes, pours or delivers a customer drink order. This training will provide services and business owners with the necessary knowledge to better ensure customer safety at a nightclub.
---
Interesting Related Article: "Aspects You Need To Consider While Constructing Your Nightclub Business Plan"