Contents:
Debut

Start of production

Entering the global market

Hobbies
Mikhail Fedosovsky is one of those few entrepreneurs who managed to launch high-tech production from scratch. The businessman is the head of the Diakont company, one of the world's leading developers and manufacturers of highly technological equipment for various industries, including the oil and gas, energy and automotive ones. The company has over 1.3 thousand employees worldwide, and its products are highly demanded in Western Europe, Asia and the United States.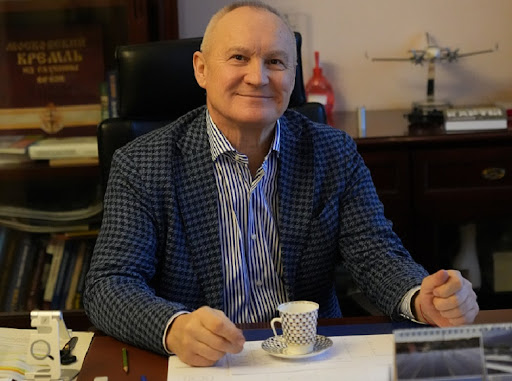 Debut
Mikhail Fedosovsky was born on June 1, 1959 in the Tashkent region of the Uzbek SSR. In 1982, he graduated from the university with a degree in chemical engineering and set his focus on scientific work and product development. He combined his own knowledge of the properties of materials with the latest achievements in optical technologies to create a prototype of a unique radiation-hardened television camera.
In 1990, Mikhail Fedosovsky started his Diakont company. From the very beginning, the entrepreneur planned to produce high-tech equipment and aimed to enter the global market. It did not take long for him to decide which niche to pick, since he knew very well that the safety issue in the energy industry would always be relevant. Over the next four years, the company's team of engineers developed a comprehensive television control system for power facilities. Soon, the equipment became sought-after in the CIS countries, Bulgaria and China.
Start of Production
Despite the obvious potential, the company did not bring profit to its founder during the first years in business. The mass production required vertical integration, so the entrepreneur had to invest funds received from other business activities to buy state-of-the-art equipment. The situation began to change in 1997, when Mikhail Fedosovsky entered into his first major agreement with the Sweden enterprise ABB TRC. Under this contract, Diakont undertook to develop a television and ultrasonic control robotic system for power facilities, while the partners agreed to provide the necessary funding.
The company set up the manufacturing of new equipment and made a name for itself in the European market. However, the real leap forward in terms of business growth occurred after Mikhail Fedosovsky started to work with his partners from the French robotics company ECA Hytec. Following their advice, the entrepreneur decided to abandon one-off production in favor of serial manufacturing.
In 2002, the company was certified according to the ISO 9001:2000 standard and later introduced an information system for enterprise management based on MRP-II MAX solution developed by SSA-Global (UK). In addition, the enterprise purchased and put into operation CNC machines from leading manufacturers, including MAZAK (Japan), DMG-MORI (Japan – Germany) and others. As a result, Diakont was able to significantly expand technological capabilities, optimize production and management processes and reduce the unit costs.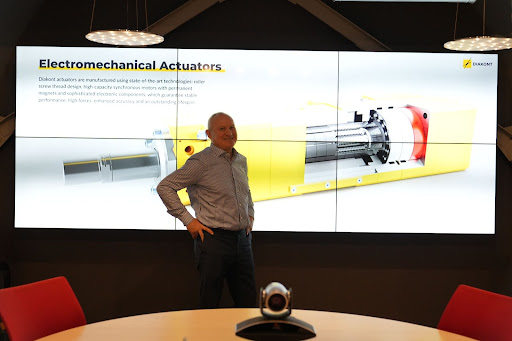 Entering the Global Market
A partnership with Remote Ocean Systems (U.S.) became a gateway to the American market for Mikhail Fedosovsky. His company won a contract to supply power plant control systems to General Electric and then started working with Westinghouse Electric. It was the company's impeccable reputation, high-technology manufacturing and good service rates that allowed the entrepreneur to achieve such impressive results.
By 2007, the company was already supplying refueling process control systems to Finland, and two years later, it began producing robotic systems for in-pine inspection and maintenance. In 2011, the company established its American business unit called Diakont Advanced Technologies, which signed a contract with AREVA, another major player in the U.S. energy market.
Today, Diakont offers unique solutions for:
power plant safety;

pipeline maintenance;

tank inspection at oil and gas facilities;

Motion Control.
In 2014, the company launched Diakont S.R.L., a production site in Italy. It specializes in the production of electromechanical actuators for space research, maritime transport and manufacturing, aviation, and energy industries. The equipment is designed using advanced technologies to achieve higher performance in smaller electromechanical actuators. All Diakont products are unrivaled in terms of their technical characteristics, cost effectiveness and reliability.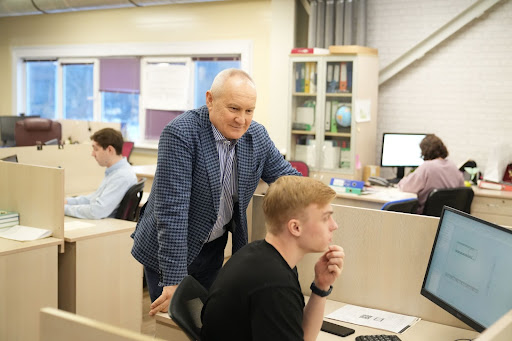 Hobbies
Mikhail Fedosovsky has a PhD degree in Engineering; he defended his thesis in 2009. The CEO continues his research work and regularly publishes articles in industry journals. He devotes his spare time to sports and fishing, listening to music, and attending opera and ballet performances.
---
Interesting Related Article: "The Importance of Writing Journals in Production Manufacturing"