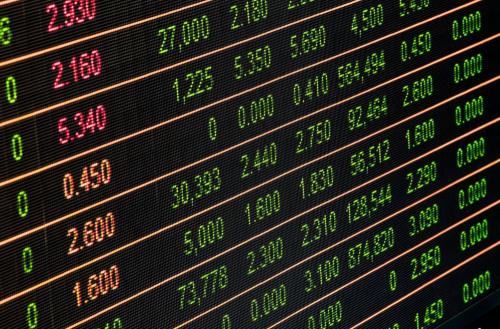 The commission structure of a mutual fund distributor depends on several factors, such as the fee acquired by the brokerage house per person and the value of the investment or SIP of each user. Mutual fund distributors earn a pre-decided commission from brokerage houses for every customer they bring to their respective platforms.
Given the nature of the role, an individual as a mutual fund distributor has a scalable income. There is no salary ceiling for this role, which attracts financial market enthusiasts.
But how much exactly is the MF distributor income in India? Read on to understand the specifics of the role and the pay.
Services Provided by a Mutual Fund Distributor
Mutual fund distributors reach out to potential customers on behalf of their respective brokerage houses. Their primary responsibility revolves around convincing clients to invest in schemes a specific fund house offers.
Since brokerage houses cannot directly reach out to customers, distributors interact with users on behalf of these fund houses. They discuss several variables like long-term goals to ascertain the perfect investment instrument for their client and avail of the mutual fund distributor commission by the brokerage house.
Some of the services provided by a distributor are as follows.
Provide investment advice to help customers realise the value of mutual funds over instruments like fixed deposits, equity shares and bonds. 

Familiarise investors with the types of schemes available in the market.

Assist customers with the ideal amount for monthly SIPs and keep them updated about the performance of their assets.
Thanks to a mutual fund distributor, investors can make informed choices to buy or switch their investments.
The Earning Structure 
Mutual fund distributors in India help guide users and offer them investment advice in line with their risk appetite and long-term goals. The commissions acquired depend on the type of scheme chosen by the user.
Equity: These are funds that invest at least 65% of the assets in the stocks present in the market. Mutual fund distributors who help onboard users inclined towards equity schemes earn about 1% of the total investment value.
Debt: Funds specialising in debts use government bonds or other fixed-income instruments for investing their assets. Generally, MF distributors who help onboard customers gravitating towards debt earn a commission of about 0.5 per cent.
In addition, the commission's value also depends on a tiering structure. Distributors gain more if they convince investors from cities not considered as "top 30" by the Association of Mutual Funds in India. Top cities comprise regions with a massive urban population, like Mumbai, Bangalore and Hyderabad.
The Figures
Every financial year, the Association of Mutual Funds in India (AMFI) releases an official record of commissions and expenses paid to distributors by every mutual fund house. The data for 2021-2022 has also been released, with total payments reaching figures of hundreds of lakhs.
Based on the expenditure of mutual fund houses, it is safe to say that the average annual earnings of a mutual fund distributor come to around ₹1.5 LPA. The estimated monthly figures amount to ₹10,000 to ₹11,000 per month.
On paper, the earnings might seem meagre. However, a mutual fund distributor business does not require capital investment. You are merely required to pay a fee of ₹1500 for the certification exam, post which you can partner up with a brokerage house and start your journey as a distributor.
The partner brokerage house will provide you with all the materials and guide you through the investment process as part of your training. Following that, you are free to work as per your preferred hours without a boss or micromanaging.
Given the flexibility of the role, the earnings of a mutual fund distributor in India are scalable. So, while the average figures point to ₹1.5 LPA, you can make up to ₹5 LPA if you set a target for yourself.
Usually, distributors start at around ₹1.6 LPA, but as they gain experience and become well-versed in the market, the earnings increase. On average, a mutual fund distributor with 6 to 7 years of experience can earn around ₹4 LPA.
Summing Up
The role of a mutual fund distributor is a lucrative option with a scalable income that generally possesses no upper limit. Partnering up with the right fund house can also make a world of difference since fund houses charging higher brokerage from customers provide a more generous commission.
Staying abreast of the financial markets is also valuable if you plan to enter the domain soon or open your own fund house in the future. So, partner up with a reputed broker like Choice India now and be your own boss!
References:
---
Interesting Related Article: "Investing in Mutual Funds Through Demat: Process, Pros, and Cons"