Webflow web designers in the United Kingdom earn an average salary of £37,500 per year or £18.19 per hour. This is higher than the average web designer salary in the UK of £32,500 per year. However, web designers who work for Webflow agencies tend to earn less than those who are self-employed. So what is Webflow [CMS] content management system?
Table of content:
What is Webflow
How to become a Webflow designer
The benefits of Webflow
The disadvantages of Webflow
Best Webflow agencies in the UK
How much cost a Webflow site
Conclusion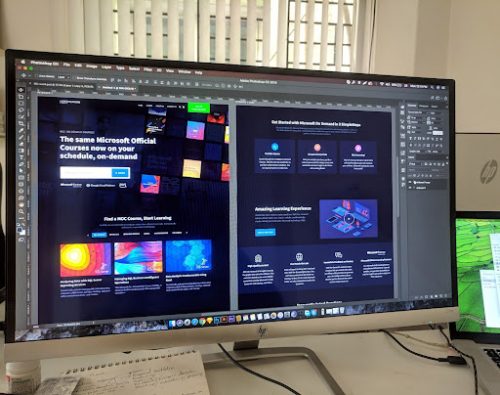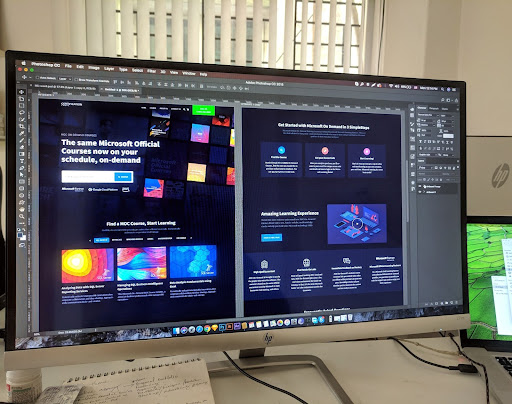 What is Webflow?
Webflow is a web design platform that allows you to create custom websites without any coding experience. It's perfect for web designers and agencies who want to offer their clients a custom web design solution without having to learn how to code.
Webflow also offers a CMS (content management system) which makes it easy for you to manage your website's content. The CMS is very user-friendly and allows you to easily add and edit pages, blog posts, images, and videos. You can also create custom menus and navigation bars, and add custom CSS and JavaScript code if needed.
It was established in 2012 and is headquartered in San Francisco. The company has a team of over 100 employees and is backed by notable investors, such as Accel Partners and Kleiner Perkins. In addition, Webflow provides web hosting and e-commerce solutions, making it a one-stop shop for web design and development.
How to become a Webflow designer?
Most people think that in order to be creative, you have to be intelligent. However, research has shown that this is not the case. You can be creative even if you are not very smart. The key is to break the bad habits that are holding you back.
To become a Webflow designer, you don't have to have any coding skills. However, it would be beneficial if you had some basic knowledge of HTML, CSS and JavaScript. Also, it would be helpful if you were familiar with web design principles and had some experience using Photoshop or Illustrator. But if you don't, here are some tips for you to start:
Webflow university [Free]
Webflow University is a great place to learn web design principles and how to use the Webflow platform.
They offer a variety of courses that are FREE, including:
Introduction to web design
HTML and CSS for web design
Advanced web design
JavaScript for web developers
Webflow for web designers
Youtube [Free]
If you prefer to learn by watching videos, then Youtube is a great place to start. There are a ton of web design channels that offer free tutorials for both upcoming web designers and web professionals.
A few channels we recommend are:
Flux Academy
Robert Smith
Design Pilot
Payton Clark Smith
Charli Marie TV
‍Pixel Geek
Paid courses
Flux Academy – Webflow masterclass $278/month
Flowmingo – beginners to intermediate $450-lifetime access
Designcode – anyone $19/month
Coursera – beginners $10
Learn UX – beginners to intermediate $15/month
The benefits of Webflow CMS
Easy content management: With the CMS, you can easily add and edit pages, blog posts, images, and videos. You can also create custom menus and navigation bars, and add custom CSS and JavaScript code if needed.
User-friendly interface: The CMS is very user-friendly and easy to use. Even novice users will be able to manage their website's content with ease.
SEO friendly: The CMS includes SEO features that help you optimize your website for search engines. This can help improve your site's visibility online and attract more visitors.
Mobile friendly: The CMS creates mobile-friendly websites that look great on all devices. This is important in today's world where more and more people are using mobile devices to access the web.
Flexible design: The CMS gives you the flexibility to create a unique website that fits your needs. You can customize your website's layout, fonts, colors, and other features to match your brand or style preferences.
The disadvantages of Webflow
Limited third-party integrations: The CMS does not have a lot of third-party integrations, which can limit your ability to customize your website.
Not suitable for large websites: The CMS is not suitable for large websites with a lot of content. It is better suited for smaller to mid-size websites with fewer pages.
Limited free plan: The free plan for the CMS is very limited, and does not allow you to use all of the features of the platform. If you want to use the CMS for a commercial website, you will need to upgrade to a paid plan.
Best Webflow agencies in the UK
There are many well-established web design agencies that have years of experience in building websites for businesses of all sizes. Here are some of the best web design agencies in the UK that using Webflow CMS:
Fit Design
A creative web design agency in London, that specializes in bespoke website design, web development, digital marketing, SEO and eCommerce web design. They build captivating sites tailored specifically toward meeting clients' unique needs and goals.
Videsigns
ViDesigns is a certified Webflow Agency in the UK. They have collaborated with some of the top brands in the world and they serve the global market with a global team that spans 3 continents and 5 countries.
Spurwing
Established by William Hope in 2017, they deliver reliable results from research through to deployment. Spurwing web design focuses on delivering web design and development projects for companies of all sizes.
Growfox
Growfox is now a company built on passion, helpfulness, and the thirst to learn new things every single day. They use modular web design and building approach, which enables them to offer outstanding websites with all the must-haves for an affordable price.
Boost Design
A london-based creative agency with a global reach. They work with technology and FinTech businesses around the world empowering marketers and teams to take control of their websites and digital brands by helping them harness the potency of Webflow.
How much cost a Webflow site?
Webflow sites typically cost more than standard WordPress sites, but they offer many features and benefits that are not available with WordPress. The cost of a Webflow site will depend on the features and functionality that you need, as well as the size and complexity of your website.
For a basic website, you can expect to pay around £2,500-£5,000. However, for more complex or customized websites, the cost can be much higher. If you are interested in creating a website with Webflow CMS, be sure to contact a web design agency to get a quote.
Conclusion
Web design agencies that use Webflow offer unique advantages for business owners. The platform is easy to use and offers a wide range of features that can be customized to fit the needs of any business. If you are after a cutting-edge design, with high-quality web design solutions, then consider using Webflow for your next website project.
---
Interesting Related Article: "Ways to Improve the Images on Your Website"