Non-fungible tokens (NFTs) are having a profound impact on the modern business world. Using blockchain technology, NFTs allow digital assets to be securely verified and uniquely identified, creating new opportunities for businesses across various industries. From gaming to fashion, events and ticketing, licenses and certifications, NFTs are changing how we think about ownership and value. In this article, we have interviewed some experts fromCoinWire, and here is some of the influence of NFTs, one of the greatest initiatives in recent years
Gaming
The gaming industry has been one of the first to embrace NFTs, revolutionizing the way gaming works. NFTs use blockchain technology to verify the ownership and credibility of digital assets, providing a secure and transparent way for players to own and trade valuable digital items.
The use of NFTs in gaming has opened up new revenue streams for game developers, as they can sell rare NFTs for millions of dollars. NFTs have also created a new market for digital assets within the gaming industry, allowing players to own and trade valuable items just as they would with physical items. This has sparked a new era of gaming, with virtual economies and virtual worlds being created.
NFTs have also provided a new level of customization for gaming, with game developers able to offer unique and collectible items for special events and experiences. This has created a new level of engagement for players, as they can own valuable and unique digital items that provide a new level of personalization.
Custom software development plays a crucial role in the growth of NFTs in the gaming industry as game developers look to create unique and valuable digital assets. Using custom software development, game developers can create NFTs that meet their specific needs and requirements, providing a new way to build ownership and legitimacy for digital assets. Custom software development is also being used to create new platforms for buying, selling, and trading NFTs, making it possible for game developers and players to participate in the growing NFT market.
Fashion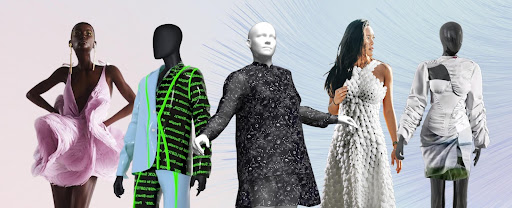 The fashion industry has also grabbed the trend of using NFTs, with fashion designers and brands using them to sell virtual clothing, accessories, and physical fashion items. By using NFTs, fashion designers, and brands can provide customers the ownership of their digital and tracking authentic physical items, making them more valuable and creating a new revenue stream for the fashion industry. NFTs have also provided a new platform for online fashion shows and events, allowing designers to sell their unique and collectible items to a global audience.
Events and Ticketing
NFTs are changing the way events and ticketing work, with event organizers using NFTs to sell unique and secure digital tickets. This provides a new level of security and transparency for event attendees, as well as providing a new way for event organizers to sell tickets. NFTs also allows for a new level of customization, with event organizers being able to offer unique and collectible tickets for special events and VIP experiences.
Licenses and Certifications
NFTs are being used to provide secure and verifiable licenses and certifications, making it possible to establish the authenticity and ownership of digital assets such as educational degrees, professional licenses, and product certifications. This provides a new level of security and transparency for businesses and consumers, helping to reduce fraud and establish trust in digital assets.
Conclusion
NFTs have a significant impact on modern business, changing how we think about ownership and value. By using blockchain technology to establish ownership and genuineness, NFTs are opening up new opportunities for businesses across various industries, providing a secure and transparent way to verify digital assets and establish trust. As NFTs continue to grow in popularity, we can expect to see even more innovative uses for this new technology, creating new opportunities for businesses and consumers.
---
You may be interested in: What you should know about NFTs