Amid the pandemic lockdown, venturing out was never an option. For about six months, people were stuck within the four walls of their homes, which is just as exasperating as it sounds. Apart from not being able to go out, unproductivity, lethargy, boredom, and mental health problems have become inevitable.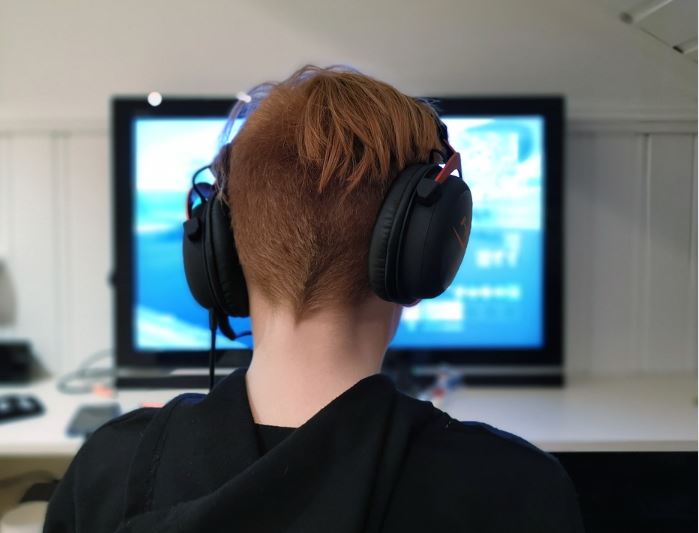 During this period, online games came as a savior of mankind with their fun and mind-stimulating functioning, providing people with that much-needed refreshment.
In 2020, as the global lockdown was imposed, the user base of online gaming surged by 200% and the average gaming time increased to 8 to 9 hours every day, as compared to the usual 4 to 5 hours. The sheer numbers speak of how people resorted to these games to keep themselves engaged and entertained.
After all this, online gaming is now beyond a mere source of entertainment. It solves bigger purposes and thus been very helpful for people. Want to know how?
Let's check out some of the major reasons of how online games have helped people to survive lockdown!
At-Home Entertainment
With a tremendous lack of entertainment for most people, online gaming has been a breath of fresh air during these times. Online gaming has all the necessary elements to keep the mind stimulated and entertained.
You don't even need to venture out in an unsafe environment and play your favorite games in the comfort of your own home. There is now a plethora of online games available for download or to play online for all age groups and types.
You can play battlefield and combat games with your friends remotely, arcade games with your family, dress up games for young girls, or even enjoy legal gambling via online casinos.
Stress Reliever
The pandemic has had a very negative impact on the mental health of people of all ages. Being confined in their own homes, financial instability, unemployment, and more have contributed to a very stressful time for many.
Online games have been the stress-buster for people who indulge in it. These games have been a mind-stimulator and have helped in taking off our minds from all the lingering negativity. According to a survey by ESA (Entertainment Software Association), 73% of Americans feel much less stressed and more rejuvenated after playing a few games online.
Remote Bonding
During the pandemic, people could not hang out with their friends outside like they used to. The fun time they had was restricted to phone and video calls. In such a scenario, online gaming has been a great platform for people to bond with their friends.
Playing cross-platform games such as PUBG, Free Fire, Ludo, Uno, etc., allows people to play in a group with your friends and acquaintances and even communicate with them via voice channels or chat boxes. These types of platforms have helped in keeping in touch while enjoying gaming at the same time. Apart from this, playing games with family have also been helpful in bonding with the kin.
Mental Development
Staying home at all times have made people lethargic. Growing children, in particular, have been missing out on necessary mind and physical stimulation to have holistic growth.
It has been noticed that even children as young as 5-years have been playing online games and benefited from them. These games help in developing hand-eye coordination, problem-solving skills, and many more cognitive and reasoning skills.
For gamers of older age, the same has helped retain and hone these skills.
Monetary Benefits
During the pandemic lockdown, most people have been worried about financial stability and unemployment. Some people have lost their jobs while others have received a disturbing pay-cut.
Even after the pandemic, people are still on the look-out for a source to earn something to keep them afloat and support their family.
Online gaming has lately evolved to this source of income where just gaming can earn you quite a lot of money. If you have the right skills and dedication towards online gaming, you can easily stream online on your YouTube channel and monetize it.
There are several online betting sites where you can play and win real money. Moreover, several online gaming events and competitions are going around almost every day. These events have cash prizes that you can win along with the competition.
This amount can end up stuffing your pockets heavily and even become a permanent source of livelihood.
Online gaming has been a great source of enjoyment as well as keeping people afloat during this pandemic. It is important to indulge in gaming mindfully and not let it become an addiction. Based on surveys, online gaming can do you good, so use this opportunity to explore the space of gaming.
---
Interesting Related Article: "The Massive Rise of The Online Gaming Industry"