Cold calling is one of the most underrated skills in the online business world. People of today think in terms of clicks & visits⁠— all they (most SMBs) invest in are online platforms such as Facebook, Instagram, Twitter, etc. However, it is important to remember how outbound call centers can help drive more sales for your business.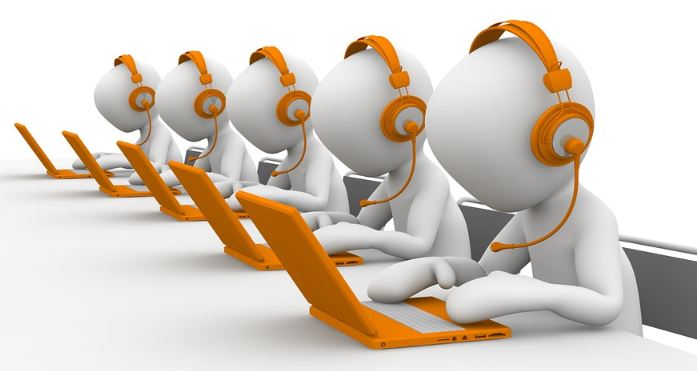 No doubt, this revolution of social media and digitalization has opened numerous doors for marketers to explore, but forgetting the evergreen cold calls is a mistake. There are stats that prove calling is still an effective sales strategy; here are a few of those: 
69% of buyers accepted a call from new salespeople in the past 12 months.

75% of prospects in some industries have attended an event or scheduled a meeting based on cold email or call, a DiscoverOrg study found

9% of outbound calls result in conversations. 23% of conversations result in appointments.
In a nutshell: Honestly and factually, outbound calling works. Still, due to popular beliefs like "Digital is the best. Don't bother with the traditional," or the sheer fear of losing on a call keeps most from all those sales. 
Here's how outbound call centers operate and can help:
1. They are KPI oriented:
These call centers perform based on Goals. They keep key KPIs such as Average handle time, Conversion rate, First call close, Occupancy rate, etc. in mind and try to achieve better of those.
2. They are professionals:
Indeed, all of the employees working at such centers are given a call script, but if anything goes south, they are trained to handle such a situation. Moreover, they know to read the person and hit the pain points, which eventually allows them to offer some value proposition.
In short, they are professionals.
3. They keep track:
We already discussed the KPIs. In addition to those numbers, these outbound facilities keep individual records as well. This helps them understand the possibilities of the deal and keep track of further follow-ups.
4. That's their only job:
As an SMB, you might not have the resources to hire an employee for just outbound calls. Or you yourself won't have time or talent to get the job done.
Both these hurdles are crossed when you hire a call center:
You pay on a contract basis. Once your prospects list is over, you pay the bill. That's it.

They have all the time for this job because that's their job.
Final Words
Statistically, cold calling provides a fantastic return on investment. Meaning, outbound calling is an excellent way to collect leads or generate sales.
If you are not capable of doing the talking work — possibly due to time or skill constraints ⁠— hand the job over to professionals. You can either hire a sales guy to do the cold calling or deal with an outbound call center on a contract basis. The choice is yours.
Either way, though, add outbound calling to your marketing/sales strategy. That's it.
---
Video – What is Customer Service?
---
Interesting related article: