Global packaging automation and packaging machinery market is growing at a conspicuous pace with its market volume expected to reaching $ 62.43 billion by 2030 according to Global Newswire. Following the growing demand for packaging automation, however, is the ever-serious problem of packaging waste. As reported by the United States Environmental Protection Agency, container and packaging waste take 28.1% of the total generation of municipal solid waste, and among all of them, the primary source of packaging waste is from beverages, food products, medications and cosmetics products. 
For packaging automation companies, though their principal business target is to provide automation solutions and packaging machines, the game has changed in the recent years that some global and regional brands are investing more effort than ever in promoting innovative and sustainable packaging solutions so as to take corporate social responsibility in terms of environmental protection.
Packaging Machine Companies that Introduce Innovative Paper Packaging
There are several startups and industry leaders that are charting a different course rather than focusing only on automations but as well as in the design in packaging and invention of new packaging materials.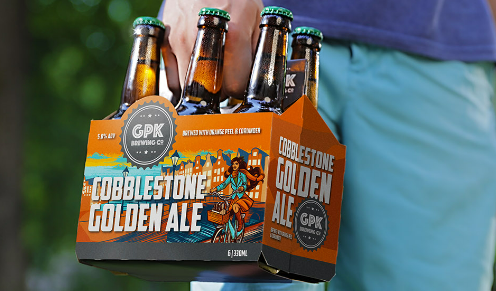 One of the examples is Graphic Packaging International that is specialized in multipack for drinks and beverages. The company has registered a lot of patents for unique cardboard-based packaging shape and form with adhesive and glue free closure. These innovative carton-based beverage packaging solutions that are lightweight, durable, and eco-friendly and can even be customized to fit different product shapes and sizes. 
A similar company to Graphic Packaging is Westrock Group. WestRock Group has contributed significantly to sustainable packaging by implementing innovative solutions such as using renewable materials, reducing packaging weight, creating easy-to-open designs, and developing intelligent packaging that monitors product quality. They have also introduced barrier coatings that extend the shelf life of products and invested in recycling programs to reduce landfill waste. Their efforts have helped to improve product quality and efficiency in the supply chain while reducing the environmental impact of packaging.
Another example is ELITER Packaging Machinery which is a manufacturer of secondary packaging machines based in China. The company has also registered some patents for cardboard cans carrier and is looking forward to improving sustainable packaging as well in the drinks and beverage industry. The company's contribution is also remarked with the innovation in cardboard sleeve and wrap-around packaging automation solutions, which can be found on www.eliter-packaging.com.
How Sustainable Packaging Can Improve Brand Recognition?
The use of sustainable packaging can improve brand recognition for both for packaging automation companies who will develop the automation system and equipment or final users who will apply new form of packaging for their products, 
it can help to build a positive brand image by demonstrating the company's commitment to environmental sustainability. This can increase customer loyalty and attract new customers who are looking for eco-friendly products.
On the other hand, sustainable packaging can differentiate a brand from its competitors and create a unique selling proposition. By using innovative materials and designs, companies can stand out on store shelves and online marketplaces, attracting attention and generating buzz.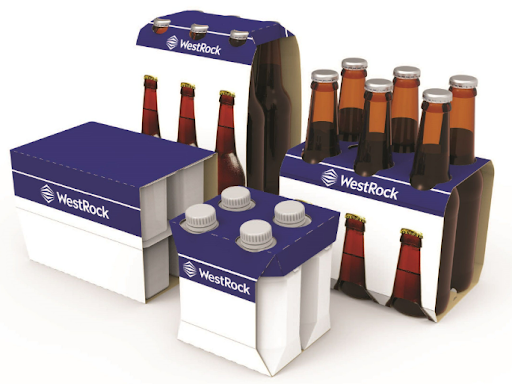 Sustainable packaging can also improve customer experience by providing easy-to-use, functional packaging that enhances the product experience. For example, packaging that is easy to open and resealable can improve convenience and reduce waste, making customers more likely to repurchase.
Reducing costs and improve efficiency in the supply chain is another advantage of sustainable packaging, now that it can lead to cost savings that can be passed on to customers or reinvested into the business. 
Key Takeaways
Packaging machinery companies are taking a leadership in the change of packaging design and sustainable packaging solutions.

The future of sustainable packaging is about also new packaging materials which are recyclable and reusable.

Using sustainable packaging to take corporate social responsibility can improve brand recognition.

Sustainable packaging has a lot of benefits for marketing and supply chain cost.
---
Interesting Related Article: "Why Tuck Boxes Are the Perfect Solution for a Packaging Business?"