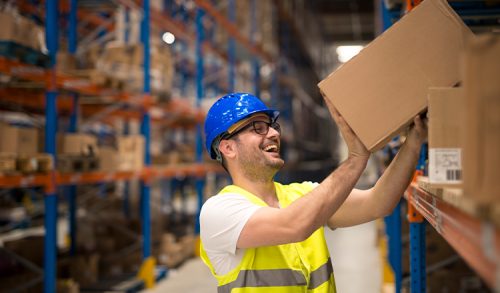 Moving and Packing has never been an industry bound to certain specifications. It is rather a changing space where new values are getting added constantly. As the demand and requirement of shifting services have increased, organizations have also increasingly focused on making their company more reliable and durable to cope with the rising demand. Delivering the highest performance with 100% Customer Satisfaction is what the industry is focusing on. Growth in emerging markets has been both a threat and an opportunity for the relocation industry. The environment is changing and becoming more challenging. Understanding this ever-changing environment by altering strategies according to customer requirements makes a particular organization successful in this industry.
The need to shift, mainly for service requirements, is booming in this generation. This is where the relocation industry comes to play. Shifting and moving is a hectic process that needs a lot of time. It is not that easy for everyone to manage everything all by themselves. Movers and packers in Pune or any city help get the process done in a hassle-free way without consuming much time. It is a life-changing option for those who deliberately need to shift and doesn't have much time. There have been huge developments in the entire relocation industry in terms of operation and growth. Some of these changes are discussed as follows.
The Role of Technology
Technology plays a vital role in the relocation industry. Specific problems need modern solutions, and only technological advancements can help that happen. Cloud and web-based technology are altering the all-over business environment and the relocation industry. The tech-based relocation practices give the entire industry and its operation many advantages. It is helping to streamline policy creation, relocation benefits, administration, expense reimbursement, and many more. It also helps the company stand out in the competitive market as an innovative and tech-forward organization.
Policy Changes
Policy changes in the relocation industry include the inclination towards hybrid solutions that standardize relocation packages for employees and provide flexible options to the clients to choose from within those packages. Flex relo packages are also emerging as a popular method of relocation. These evolutions are raising the demand for an efficient workforce, which means that the recruitment process should be effective enough to hire the best talents for these jobs. These changes are essential for the industry to run hand in hand with the current trends.
Effective Communication
As digital technology is the future, relocation companies have upskilled their communication process with virtual communication. Companies follow and make sure that they have a smooth flow of communication with their clients and other stakeholders. This is strengthening the relationship and helping the companies to grow further. It is essential to maintain adequate safety with social distancing by developing the virtual mode of communication like 24*7 customer care service through phone calls, texts, or emails.
Revenue Streams
Like other industries, the relocation industry has also shifted to keeping costs low while aiming for growth. This process involves downsizing, expenditure reduction, and innovative and modern solutions. This creates practical cost optimization, which features re-strategizing of the entire business plan. This impacts the whole business positively for rising high demand with cost mitigation. This results in gaining profit and future development of the relocation firm.
Transparency in Pricing
One major problem with the relocation business was the inclusion of hidden charges that customers had to go through during the final payment. This was given the name 'value-added service'. This led the companies like Hyderabad Packers and Movers to change their pricing model into an instant pricing technique. Taking the help of a moving cost estimator, customers can get an instant move quote by entering their destination, nature of shift, and no of items to be shifted. This made the process easier and helped the companies gain faith that they were only paying the required amount.
Real-time Tracking
The adoption of real-time tracking gave mobility solutions to customers. This system allows the customers to know how their shifting process is going in real-time. Customers can check directly if their belongings are safe, where their belongings currently are, if anything got missed out, or the time that might take to relocate all their stuff. This gives the assurance that everything is happening accordingly without any issue. Such services provide value to the company by building trust, reliability, and good relations with its customers.
Moving Apps
The rise in demand for apps has made things much easier than before. To improve the services, moving and shifting companies are leveraging moving apps. These apps provide an easy and hassle-free experience to the customers. They provide numerous flexible options for customers to book their services immediately or schedule them later. They can also modify or cancel their bookings. Apps have made the process simpler with zero struggle for contacting the relocation company, waiting to get a booking or other factors that existed in the past. Technological upgrades have made the process much easier and convenient for customers.
Digital Payment
The incorporation of digital payment methods is another way technology has helped in the upliftment of moving businesses and many other businesses. Cash is not the primary method of transaction anymore. Nowadays, people are more comfortable in net banking or online transfers. This offers a seamless and secure payment experience to customers. Trusted and the best companies include payment gateways with QR scans, internet banking, card transfers, and more.
Artificial Intelligence
Artificial Intelligence is another digital transformation that has changed the entire game. The adaptation of AI-based chatbots has made things easier for the company and customers. Chatbots provide active customer interaction, responding instantly to text or voice messages. Customers do not need to spend hours on a phone call for any queries or assistance. They will get quick, personalized customer support with the help of chatbots. These technology infusions are proving to be a boon for the relocation industry in terms of operation and cost reduction and lesser requirement for physical manpower. New technologies are providing comprehensive solutions to the entire dynamics of India's relocation industry.
Ratings and Reviews
In recent times, many people first like to go through ratings and reviews online before purchasing any product or booking any service. This is because online review gives a clear knowledge of what to expect from that product or service. Customers also understand whether they should invest in that particular thing or not. Moving companies have also implemented review sections on their sites where customers can share their experiences and read past reviews for better understanding. This review system works for genuine customers who have purchased the service. Customers who have bought the service can only write reviews that work through an OTP verification system on their phones. So there are no ways to manipulate customers through fake reviews. For example, you can search for movers and packers in your city and look for their reviews online.
Transformation of Traditional Concepts
Gone are those days of visiting offline stores, reading newspapers, or asking for suggestions to get in touch with a moving company. The transformation of these traditional concepts with modern technology marked a new era for the entire business industry. This has generated a new segment in the relocation sector that is constantly changing and modified. Now, potential customers can easily get help through online sources and compare different companies in terms of customer ratings or reviews. This has made the process much simpler and better.
Conclusion
These are some of the major transformations that the relocation industry went through. These changes were advantageous for the growth of this industry and made things easier for their operation. Moving business is becoming more popular with time because of its benefits. After the COVID-19 pandemic, every sector changed, mostly digital. And the shift from traditional approaches to digital approaches proved to be a boon for, specifically in the relocation sector.
Happy and safe home shifting during Covid-19!
---
Interesting Related Article: "5 Essential Moving Tips"