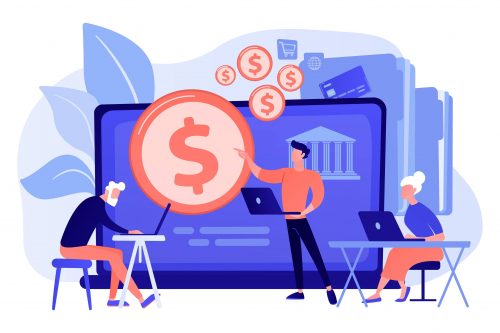 Resource planning is essential to every company that wants to grow. Thus, its advantages cannot be understated. Learn about the most compelling benefits of resource planning for your teams, clients, and company.
Have you ever been in a situation where you need a particular professional's services, but they are unavailable? Alternatively, what if you required a physical location to be reserved six months in advance?
Each of these scenarios has the potential to be very stressful for a project manager and to have a significant negative impact on business operations.
Resource planning can help with that. The art of estimating the amount of time, money, labor, and other resources required for a project or effort to succeed is known as resource estimation. It also entails estimating the timing of the need for specific resources and contrasting that with what is already available.
But resource planning extends far beyond a company's C-suite. Effective resource planning can consider personnel, goods, information, technology, and even procedures. Read on to learn more about resource planning, including how much cost it can save your company.
Resource Planning
The process of deciding how a business will allocate resources to a project, such as distributing work to employees according to their availability and skills, is known as resource planning.
Resource planning is a tool project managers use to ensure they are successfully utilizing their team members and resources. To have the staff, space, and products they need on hand when they do, they also use it to predict future needs.
Companies should engage in effective resource management since it offers several advantages, such as cost savings, time savings, and improved customer satisfaction.
Resource Planning Automation
Time is now critical in business due to technology development, which is typically accurate for all activities connected to the company.
Companies today need constant updates on all information about employees' talents and skills so that the relevant assignments can be quickly assigned to the right people. Resource planning software has been created to help managers with this difficulty without overlooking anything.
Maximizing workforce utilization is crucial for accurately planning all human resources, and this can only be achieved by implementing a centralized system. A competent resource planning software can keep track of the complete human supply and demand chain and recommend ways to close any gaps that might occasionally appear.
Change Management
Businesses manage numerous projects at any moment, and new projects are constantly added. Every project has unique requirements regarding the personnel and the abilities needed. Configurable resource planning tools can precisely forecast all such needs far before the due date, giving management plenty of time to plan.
Resource Planning Software Features
Timesheet Management

: One of the essential features of resource planning software includes

timesheet management

. Timesheet benefits in minimizing employee costs. Cost minimization can be achieved through the following:
It makes the processing of payroll data more efficient.

Managers can lower employee costs to increase the return.

A timesheet is used to automate billing and invoices. 
Smart Scheduling:

The most crucial aspect is smart scheduling, which enables managers to keep up with the enormous fragmentation throughout the firm. Managers need to plan operations effectively to use the organization's resources fully.

Payroll

: The workload of the payroll department has decreased since managers can automate many of their payroll activities. The price of payroll outsourcing procedures can also be reduced using these modules.
Tips for Managing Employee Costs
Resource planning software saves you money in different ways:
Deploy competent resources at the right cost.
For a project to be completed in the allotted time and money, it is essential to have the right resources with the right skills. You can quickly identify and assign qualified resources to the project. It may depend on a person's accessibility, knowledge, credentials, location, team, resource cost rate, etc. Enterprise-wide visibility can assist in the selection of resources.
Resource planning software can simplify determining the cost of an employee's work by tracking their time on a specific activity or project.
Managers can use resource planning software to define and monitor budgets for specific projects. Managers can prevent overpaying and take corrective action when necessary by monitoring expenses in real time.
Resource planning software can help anticipate future labor needs by analyzing historical data and other variables. This can assist managers in making more effective resource allocation plans, resulting in cost savings.
Software for resource planning can offer comprehensive information on project costs, personnel productivity, and other vital indicators. Managers can use this data to pinpoint areas for development and gradually reduce labor expenditures.
Resource Planning Software- Worth your investment
The sophisticated yet user-friendly eRS Resource Management Software will allow you to identify areas where employee output can be increased while employee costs are reduced.
---
Interesting Related Article: "Benefits of Enterprise Resource Planning (ERP) in Healthcare"