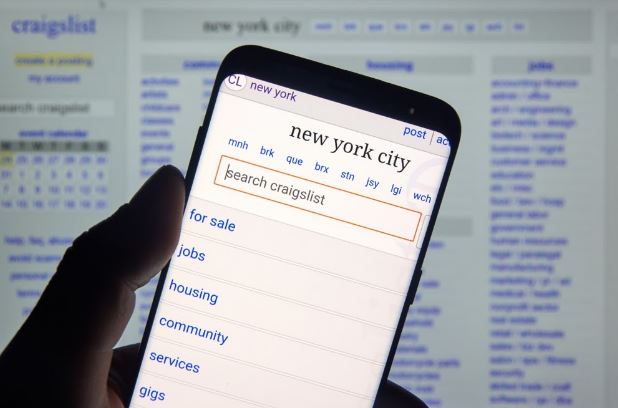 There are plenty of ways to sell your car these days, and with the growth of the internet, there are now more ways to find the right seller for your car than you can imagine. You've got options both online and in real life, still, so finding the best option for you is the first step in the process.
One platform that has become popular for selling cars online in recent years is Craigslist. Craigslist is an auction site where you can both buy and sell products from those leftover Christmas presents that you secretly don't like to your car. However, just like any other marketplace out there, there is the risk of being scammed. This is why it's important to know what you're getting yourself into. Let's take a look at how to sell your car on Craigslist.
Be as Descriptive as Possible
Even if you're not a natural-born wordsmith, it's important to get the description of your car on Craigslist right, so that you can communicate the right things to potential buyers. Think about the last time that you bought a car from someone – perhaps it's the car you're trying to sell. How much did you know about the car before you bought it? If the answer is a lot, then Craigslist users are going to appreciate having an in-depth description to read about your car.
Your car doesn't even have to be the best car in the world – as long as potential buyers know what they're getting themselves into, they'll be much more likely to hand over the cash. Nobody wants to buy a vehicle they know nothing about.
It's also worth having a few good pictures of your car, so that potential buyers can see exactly what they're going to get. Consider using augmented reality car photos to help your buyer visualise what it will look like in real life.
Repost Where You Can
Not only is it important to repost your Craigslist ad where you can, but it's also important to update it every month to make sure that users are getting the latest information and that they can actually see it.
Reposting your ad to other social media websites is a great way to gain a bit of traction with it and put it in front of an extended audience. You're going to have interested buyers who see it straight away on Craigslist, but if you want to increase your chances of selling it quickly, you need to share it on your other socials. You also need to make sure that it's up to date. People aren't going to search all the way back for an ad posted 30 days ago. Keep it relevant and current.
Be Available and Communicate Well
There's nothing more frustrating than trying to buy a car on Craigslist, but not being able to contact the seller about it. If you've had a couple of bad run-ins with sellers like this, then you'll know that it's pretty off-putting.
You want to make the process of buying your car easy for the buyer. From allowing cash for the car to making yourself available to talk about it through text message and on the phone during the daytime, there are many ways that you can make the entire process a little easier for both parties.
With all this, though, don't forget to stay safe. Make sure that you meet up with your car's buyer in a public place during the day.
Know Your Obligations
While Craigslist might be a marketplace that transcends states and even goes outside of the U.S., you'll need to know which rules and regulations apply to you based on your location. This is because every state and country will have a different list of regulations around selling a vehicle on the popular trading platform.
Some states might require you to get your car inspected before you sell it, and you might even have to sign the Bill of Sale in person. Whatever you are required to do, make sure that you stay out of trouble, and follow the guidelines.
Selling your car online isn't easy, but selling it on Craigslist is another game entirely. Follow these tips, and know that it gets easier with experience and time.
About The Author:
Aqib Ijaz is a digital marketing guru at eyesonsolution.com. He is adept in IT as well. He loves to write on different topics. In his free time, he likes to travel and explore different parts of the world. You can read more of his blogs at eyesonsolution.
---
Interesting related article: "How to sell your car fast."