Commodity trading is something that is running for ages. All those things that a consumer uses in his day-to-day life are known as commodities. The range of assets is extensive in commodity trading.
Many exchanges can be used for commodity trading, such as the London Metal Exchange, Multi Commodity Exchange of India, Chicago Mercantile Exchange, and many more.
What Are Commodities?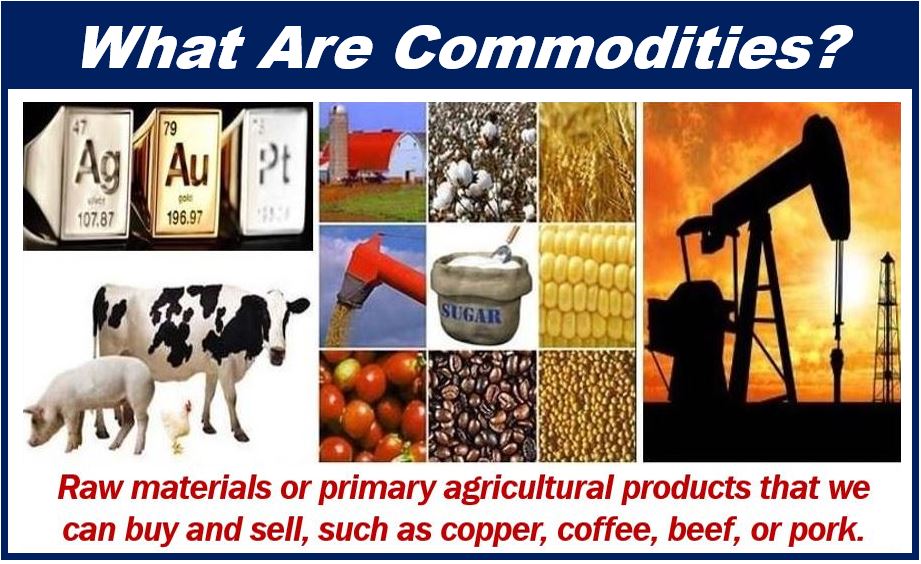 The essential goods that a person uses for eating, wearing, and for other purposes are known as commodities. The major categories of commodities include agriculture, metals, energy, and livestock.
They can be used to produce something or any final products and also be used as a final product. All those commodities are clubbed under commodity trading, and traders use them to earn higher profits. They bet on their changing prices, and if the decision is favourable, they earn.
What Is Commodity Trading?
Like any other online trading, commodity trading is also done over the counter. Some examples of commodities include crude oil, natural gas, corn, steel, cotton, silver, gold, grains, pulses, and many more.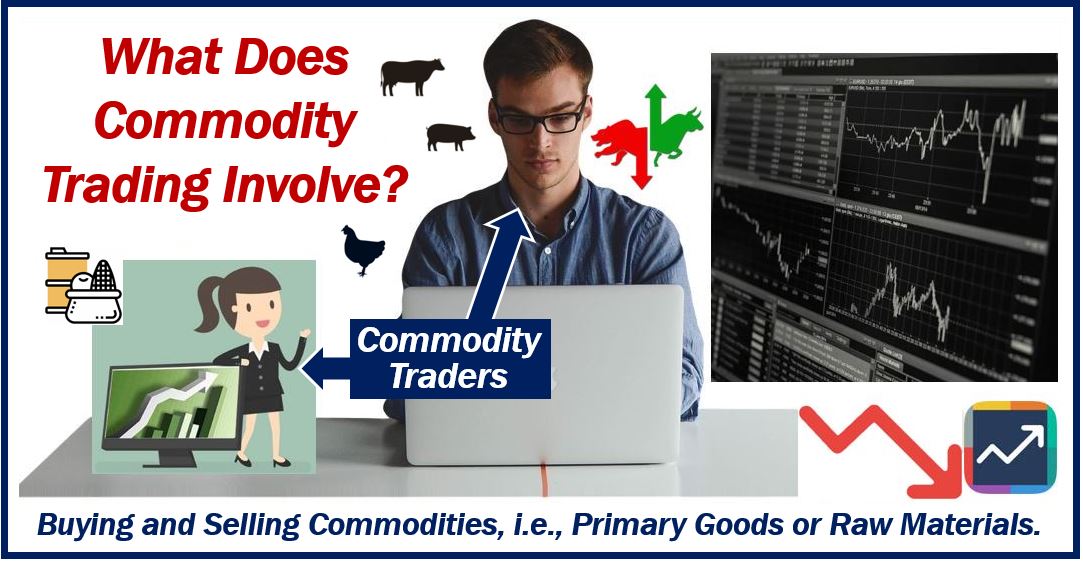 Some exchanges let you buy and sell commodities to earn profits. Traders use many ways to trade in commodities such as CFDs, options, futures, and more. The trades are placed on the movement of the price of the asset.
Categories of Commodities
The commodity market divides commodities into four major groups or categories. Traders use these groups to find the commodities of the underlying trading asset. The groups or categories are as follows:
Metal Commodities
This category of commodities includes metals like iron, zinc, copper, aluminium, and various others. They can be used in the construction and manufacturing of any final products. The category also includes metals such as platinum, silver, and gold used for making jewellery, and some people also use it for investment purposes.
Energy Commodities
The energy category of commodities includes crude oil, coal, natural gas, compressed gas and others. These are the products that play a major role in generating any types of power or energy. The main use of these commodities can be classified as transportation, domestic use, commercial use in factories, and at other places.
Agricultural Commodities
Commodities such as farm produce and agricultural produce are grouped under this category. This category of commodities contributes to the food industry. They also contribute to the textile industry and others. Some examples of agricultural commodities include rice, sugar, cocoa, corn, soybean, wheat, cotton, and several more.
Livestock Commodities
This is the category of commodities that includes animals and other livestock. They can be used in the food industry, farming industry and others as per the requirements. A few examples of clubbed commodities in this category are cattle, goat, cow, and many other animals.
Why Should You Trade Commodities?
An investor or trader should know the benefits and consequences of trading in the commodity market. Commodity trading has various types of benefits for each kind of trader that is listed and discussed below:
Trading Opportunities
The prices of commodities are quite volatile, and this market is highly beneficial at the time of the bearish stock market. It offers great profits and a wide range of trading assets to choose from. Therefore, take advantage of commodity trading.
Leverage
High leverage is available for commodity trading. Many online brokers offer high trading leverage that can be used to maximise profits. The use of leverage can assist you in magnifying the amount of profits from trades in the market.
Flexible Trading Schedules
Trading in the commodity market means a flexible trading schedule. It is not like other markets that are open for a fixed duration of time. It is to make trading more convenient.
Diversification
If a trader trades in commodities, it provides a broad diversification to his portfolio. This is because the commodity market has no direct relationship with the stock market, forex market, or any other financial markets.
Protective Hedge Against Inflation
Investing in the commodity market can help you fight any type of situation similar to a crisis. This is because the price of commodities tends to increase at any natural disaster or national crisis. It also means some extra protection to your investment portfolio.
Select a Top Broker
If you are trading online in the financial markets, you need some extra protection. ABInvesting is one of the leading brokers, and it is well-regulated. It offers trading on a highly protected trading platform. Traders can use this link to visit the broker and get information at www.abinvesting.com.
It offers the maximum leverage of 1:500 and three types of trading accounts along with a demo trading account. Apart from commodities, many other trading instruments are provided by the broker. The broker is also offering a wide variety of analytical tools and educational material so that you can make the best trading decisions.
The Bottom Line
Start commodity trading, learn the benefits of trading and how to manage the risk in it. Take advantage of the price fluctuation of the commodities and learn to maximise your profits using the best trading resources. Choose the best broker available for trading to get good results.
---
Interesting related article: "What is a Broker?"