Some unfortunate tenants in Los Angeles are constantly facing issues against their landlords ranging from minor to extremely damaging. This is what makes hiring a tenant lawyer in Los Angeles a wise and worthy move.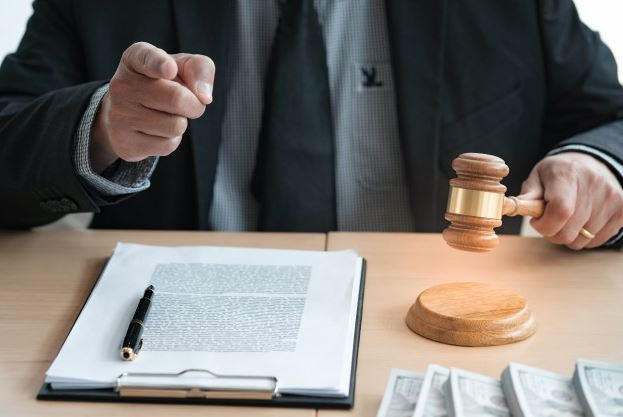 Tenant lawyers resolve disputes not by common sense but by the basis of legal grounds. As a tenant, the more you are aware of the law and your rights as mandated by it, the more you are able to spot whenever a breach to it is made.
However, lease agreements can be hard to interpret or decipher as complex, legal terms are often used. In hiring a tenant lawyer, not only you will be explained of the connotations thoroughly, but your lawyer will also represent you and establish your line of defense against an abusive landlord.
However, some disputes are complicated to resolve and they can be harassing, if not damaging. In such situations, there is definitely not a better solution than entrusting your woes to a tenant lawyer in Los Angeles.
Although this can be costly, knowing your rights are upheld and protected makes it worth it. Your lawyer might even resort to a lawsuit and help you get claims for damages. You will not go wrong with one.
When can a tenant lawyer come to your rescue?
 When either of the following situations is right in front of you, do not hesitate to call a reputable tenant lawyer in Los Angeles right away:
You are suddenly and forcefully being evicted. Despite having an active lease contract or if your contract has just recently expired and you are supposed to renew, but your landlord suddenly serves you a notice of termination, you can fight and win with the help of a good tenant lawyer. That said, it is important to choose a lawyer in Los Angeles who is truly knowledgeable and seasoned at handling evictions. Effective solutions or creative strategies may be used against your landlord to strengthen your claim.
You are being evicted without due court procedures. The law in Los Angeles mandates that landlords comply with proper tenant eviction procedures. This is something a tenant lawyer is an expert about. So, if all of a sudden, you are given a notice of termination and your landlord takes matters into his own hands by cancelling your utilities or removing your gate or doors just to force you to move out, that is clearly a violation of your rights as a tenant and hiring a lawyer will help you restore your tenancy and file claims for damages.
You are being discriminated against by your landlord. If you feel like you are a victim of discrimination because of your religion, race, color, or other grounds, one great move to give your landlord the fight that he is asking is to hire a lawyer and bring the matter in court. Or, you can also file a fair housing complaint through Los Angeles's HUD FHAP and get the legal assistance that you need for free.
Your landlord refuses to shoulder necessary property-related repairs. If your lease agreement stipulates that the landlord shall should all property-related expenses, but he does not honor these for some convincing reasons, it would be best to entrust the job to a tenant lawyer and have him push your claims. With his help, you can possibly be entitled to avail one of the tenant remedies of the state which they call as "repair and deduct" wherein the tenant will shoulder the repair expenses and, as a return, will not pay the rent for the month. Your lawyer will also help find remedies such as quick settlement should you not want to take the case to a higher court.
Your landlord is not keeping his promises. Promises are often made to lure prospective tenants to sign a lease contract. A few of the commonly used ones include the free installation of surveillance cameras and the deployment of some security personnel. If these promises are stipulated in the contract but your landlord does not seem to have plans to fulfill them after you have signed an agreement, your tenant lawyer can help reinforce your claim. Your lawyer will most likely serve your landlord a stern letter with a reminder that he can be liable in case criminal activities take place at the property. Your lawyer can even threaten a lawsuit if the landlord continues to play deaf.
Choosing the Best Tenant Lawyer in Los Angeles
Your chances to be saved and protected from an abusive landlord lies in the hands of your tenant attorney. Thus, it pays to make all the necessary considerations to ensure that you are entrusting your battle to the right one. When choosing which tenant lawyer in Los Angeles to hire, below are the two most vital factors to take into account:
One of the vital considerations when choosing a tenant lawyer is gauging how seasoned the lawyer is in terms of defending tenants. The lawyer's tenure of service can give you a clue of how experienced he can possibly be and the more experienced he is, the more knowledgeable and skilled he will be in handling tenant-landlord cases.
Another great way to know if the lawyer has the potential to significantly contribute to your battle is by looking at his referrals and references. The best ones nowadays brag of their work through their official websites. In there, you will be getting an idea about how their past clients' experiences went about. This digital age has also made unpaid honest reviews about services available on social media. You might want to check the lawyer's reputation through those platforms.
To increase your chances of landing on the right tenant lawyer in Los Angeles, you must do your part and research extensively about each of your options. The better you do this, the more you are likely to find the one that can help you the most.
Also, take your guts into consideration. If you think you have finally found the tenant attorney who is worthy of your trust, chances are he is truly worth hiring.
---
Interesting Related Article: "Tips for first-time homebuyers"