The financial services industry is undergoing an important development stage. This is not about the creation of some brand new products. Banks are still offering the same things as 20 years ago: account services, debit and credit cards, loans, etc. Compared to the changes taking place in other sectors of the economy, the current situation may seem stagnant. In fact, this is not the case – it's just that changes in the banking sector are occurring in other directions.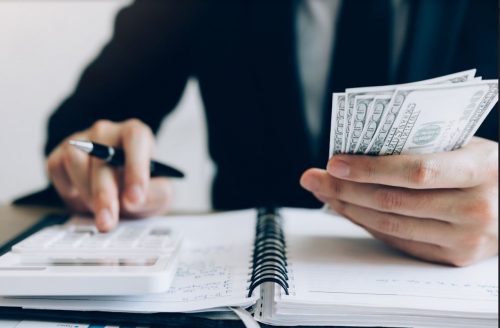 A new era without product innovation
While banks are focusing on classical money management, major changes are taking place in other areas of the economy. For example, the desire to attract more participants to stock trading has led to the emergence of private online investments. The financial market, which used to be closed, has become available to almost everyone.
As for banks, they bet not on new products but on improving the old time-tested ones. Digital services and delivery methods are now in the spotlight. Smartphone owners quickly got used to doing with a couple of clicks what previously required going to a branch and standing in long queues. The emergence of mobile banking applications has significantly reduced the number of bank branch visitors. Why go anywhere if you can perform any operation on the Internet? This approach became even more relevant during the pandemic and has people wondering how to develop a banking software.
Partnership programs have become one of the key areas of financial service development. All financial players, ranging from traditional banks to insurers, are trying to expand their offerings to attract new customers and increase the loyalty of old ones. This is how really favorable conditions are created – for example, credit cards with cashback or discounts on air tickets. However, coming up with an offer that is attractive to absolutely everyone is not easy. People renting an apartment are not interested in insuring it, and stay-at-home people don't need travel insurance. Therefore, banks have to try hard.
Peculiarities of affiliate programs
The development of affiliate programs has changed the customer mindset. Nowadays, people choose a bank by not only paying attention to the interest on deposits and loans but also considering additional features. Financial institutions have to adapt to the lifestyle of a new generation of customers and follow them into the virtual space. Today, there are banks that don't have the usual physical branches at all, and this doesn't make them less successful, as they focus on other useful services instead.
Affiliate programs that are focused on digital lifestyles and niche services create tremendous potential for attracting new clients. Cooperation of financial institutions with major manufacturers of appliances, clothing, and other goods makes it possible to create exclusive offers with additional benefits. For example, the bank N26, having an exclusive agreement with Adidas, allows its clients to buy products of this brand at more favorable prices.
Another tool for increasing loyalty is the support of social and ecological initiatives. Such programs are most widespread in Europe. The clients of these banks know that their money is used not only on developing this organization but also on reducing carbon dioxide emissions into the atmosphere, planting trees, and other environmental campaigns.
All this makes the relationship between banks and customers more complicated. From a one-way street, it has transformed into a data exchange network. Now financial institutions need to offer the most favorable conditions and, moreover, track demand and look for their niche to create an affiliate program that is attractive to the maximum number of people.
The information that customers reveal about themselves provides a rich field for analysis and creation of such packages. This is how such offers as direct cashback, personalized discounts at online stores, or subscriptions to streaming services emerge. The client, in turn, doesn't simply purchase a one-time service but starts thinking from a business standpoint, expecting additional profit from investments.
However, gaining access to a large amount of personal information comes with great responsibility for its security. It's not enough for banks to simply develop applications that provide digital services to customers. What is needed is a powerful and flexible IT architecture that will both offer customers convenient services and ensure secure operation.
The legacy systems of some banks are ineffective for solving such problems. The development of new architecture is an indispensable prerequisite for full digitalization. Forming a team to implement such a project requires competence in various fields, and very few companies have all the necessary specialists on their staff.
For over 13 years, companies like Andersen have been helping banks and companies from other industries to form IT teams and develop software of various levels. A rapid movement towards digitalization is hardly possible without the involvement of outsourcing. This company provides IT experts specializing in a wide variety of fields for companies of all sizes, from huge corporations like Siemens or MediaMarkt to small startups.
---
Interesting Related Article: "Difference between Mobile Banking and Online Banking"