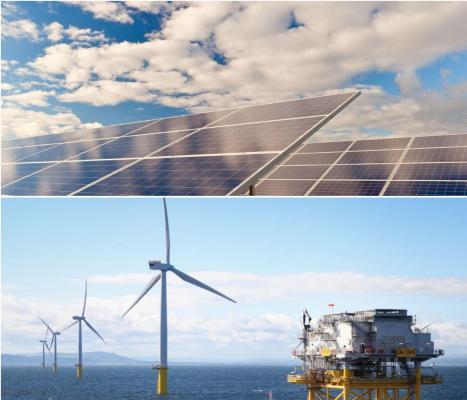 Whilst the move has seemingly been on the horizon for some time now, there is absolutely no doubt that the future of the energy sector is going to be renewables. For such a long time we have made discoveries around renewable energy sources, overcome problems regarding scale and efficiency and we are currently standing right on the precipice of what the renewable market is going to become. 
This is a sector that is going to grow at breakneck speed, and those already with energy careers are already experiencing some level of this. Let's take a look at exactly how this area of the energy industry is set to grow.
Solar Leading The way 
There is no doubt that one of the most effective ways of producing renewable energy is through solar, and the world has already taken on this idea in small ways. Long ago the thought of solar panels on a home would sound futuristic, it is now the norm in so many locations. Of the growth that can be expected in the next 4 years, some 95% of that looks set to be renewable. Of that 95%, we see that solar is going to make up half of all growth pertaining to renewables. This information is from the IEA renewables market report, published late last year. 
Offshore Wind
Another key area that governments and energy companies will be focusing on is offshore wind, which has a huge scope for creating renewable energy on a mass scale. In its report, the IEA expects offshore wind power to cripple by 2026, which will see the construction of farms significantly increase around the world, in order to unlock this potential energy source. 
Biofuel Work 
In a world of rising energy prices, there is no doubt that more people will be looking toward electric vehicles to bring costs down. Commercial companies however will be looking to power the vehicles they already have with biofuel wherever possible. Last year surpassed 2019 levels of demand, and the IEA expects to see demand soar by 2026 for high-quality biofuel. Currently, we see that Asia produces around 30% of the world's biofuel, with the top 3 markets being the US, Brazil, and India. 
Net Zero 
Whether by choice or not, there is no doubt that governments around the world will be pumping money into the renewables sector as they have been in recent years. This will come in the form of R&D, grants, bonus payments, and tax breaks, all with the aim of achieving net-zero carbon emissions. Meeting this challenge is going to be far from easy, but as more work is done and more investment is made in switching to renewables, we are most certainly going to see this particular sector boom, by 2026 and beyond. 
Not only is the capability of renewables increasing, but so too is the actual amount of power that it is able to put out. This is going to win over the naysayers and generate much more financial interest in this lucrative market.
---
Interesting Related Article: "Lower carbon emissions will result in lower sea level rise"