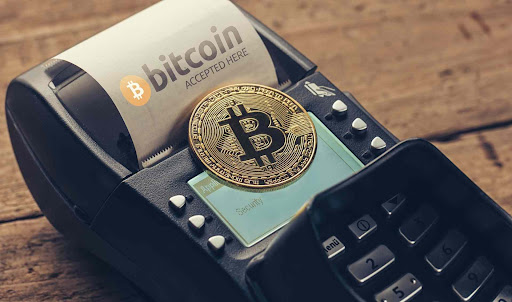 Cryptocurrency is becoming an increasingly popular payment method for businesses around the world. By accepting cryptocurrencies, businesses can benefit from faster transaction speeds and lower fees than traditional methods such as credit cards or bank transfers. However, as more customers look to use crypto payments, businesses must understand how to accept them properly. This article will discuss the steps necessary for a business to start accepting cryptocurrency payments today.
We'll cover everything from setting up wallets and integrating with payment processors to understanding tax implications and protecting yourself against fraud. With this guide in hand, you'll be ready to offer your customers a safe and secure way of paying that will help grow your business.
Setting Up a Cryptocurrency Wallet
The first step to accepting crypto payments is setting up a wallet. A wallet is like a bank account for cryptocurrency, allowing you to store and manage your funds. Many different wallets are available, each with its features and advantages. We recommend researching all of your options carefully before making a decision. Once you find the right wallet, you'll need to set up an account, link it to your business banking information, and fund it with the cryptocurrency you plan to accept. When you find a Crypto Exchange, you should choose a trustworthy and reliable one.
Integrating With Payment Processors
Once your wallet is set up, you'll need to find a payment processor that supports crypto payments. Payment processors are third-party services that allow customers to pay for goods or services with cryptocurrency. Many popular payment processors offer support for multiple cryptocurrencies and will provide the necessary tools to integrate their services into your business website or app. Research the fees associated with each processor before connecting your business.
Understanding Tax Implications of Crypto Payments
Cryptocurrency is a global asset treated differently than other forms of payment in most countries. Understanding the tax implications of accepting crypto payments is important before setting up a wallet or integrating with a processor. The laws governing cryptocurrency vary from country to country, so it's best to consult an accountant or lawyer specializing in this law area.
Protecting Your Business From Fraudulent Transactions
Cryptocurrency is a decentralized digital asset that any government or financial institution does not back. As such, it can be difficult to protect your business from fraudulent transactions. However, the real measures to minimize the risk of fraud include the following:
Setting up two-factor authentication.

Using a secure payment processor.

Requiring customers to provide proof of identity.
Implementing these practices can help protect you and your customers from unauthorized transactions.
Accepting Crypto Payments Through Mobile Apps and Websites
Finally, you'll need to enable customers to pay with cryptocurrencies through your mobile app or website. This process can vary depending on the payment processor but typically involves creating an integration between your business and the processor's service. Once set up, customers can securely pay for goods or services using their preferred cryptocurrency.
Tips for Making the Most Out Of Crypto Payments
Offer discounts for customers that pay with cryptocurrency.

Educate your staff about the basics of cryptocurrencies and how to accept them.

Leverage referral programs to get more customers using crypto payments.

Make sure you understand all applicable laws regarding tax reporting of crypto payments in your area.

Utilize fraud protection measures to ensure the security of your business.

Take extra steps to promote crypto payments, such as displaying signage or including it on your checkout page.
By following these tips and using this guide as a reference, you'll be ready to offer customers a secure, reliable way of paying with cryptocurrency that can help them grow.
Final Thoughts on Accepting Cryptocurrency Payments as a Business
Accepting cryptocurrency payments is a great way to give customers the convenience and flexibility of making digital payments. To get started, you'll need to set up a wallet, research payment processors, understand applicable tax implications, and protect your business from fraudulent transactions. Once done, you can enable customers to pay with cryptocurrencies through their mobile apps or websites.
Finally, ensure you maximize your profits from crypto payments by offering discounts and leveraging referral programs. By taking the time to set up your business for cryptocurrency payments properly, you can reap the benefits of this popular payment method.
---
Interesting Related Article: "How to buy or invest in cryptocurrency: Tips for beginners"