No matter if you have just started your business, or it's been around for decades, the need for ways to boost your business success and reach is always there. Every entrepreneur wants more customers, bigger profits, and potentially global recognition – but knowing how to get from point A to Point B isn't always easy. That's why in this post we will provide a comprehensive guide on how to confidently grow your business with tried-and-true strategies tested by many successful entrepreneurs before you. So if you are ready to take that next step towards achieving great success with your business ideas, let's get started!
Utilize Online Marketing Strategies and Tools
In today's fast-paced digital world, having a strong online presence is essential for any business to succeed — and making use of online marketing strategies and tools can make all the difference in reaching your target audience and driving sales.
Social media platforms offer the opportunity to engage with millions of potential customers. Building relationships with customers on social media can help you better understand your target market and their needs and establish a strong brand presence.
If you own your website, don't forget to include SEO tactics to boost your visibility in search engines. Investing in content marketing with fresh, engaging content on your website can further improve your ranking and help you reach more potential customers. You can also take advantage of pay-per-click campaigns or automated email marketing tools to create direct contact with your potential customers.
But that's not all. A successful company cannot be productive without financial tools! Consider implementing free invoicing tools to easily manage payments — you can read more to know how to create your own template. Take advantage of payroll services to issue employee payments in a secure and time-efficient manner. By taking advantage of these online marketing tools, businesses can effectively brand themselves, generate leads, and increase revenue.
Develop a Unique Brand Identity
Creating a unique brand identity can set your business apart from the competition and establish a memorable presence in the market. A logo, color scheme, and distinctive design elements can visually communicate your business's personality and values to customers.
With countless options to choose from, it's important to consider your brand's target audience and industry. Remember — your brand identity should accurately reflect your company's mission and elevate your image in the eyes of potential customers.
Build Your Network
Connect with other businesses in your industry to grow your reach and expand your business — it's that simple! Collaborating with like-minded individuals can help you gain valuable insights, strategies, and contacts in the field. Strategic networking allows you to reach a wider audience, establish yourself as a thought leader, and ultimately increase your revenue.
Only through active engagement with other professionals, you are able to truly understand changes in the market and keep up with the latest trends. So don't underestimate the power of networking, invest time and effort into building relationships, and watch your business soar!
Invest in Advertising
Compared to just a couple of decades ago, creating a top-notch product or service is just the first step. To truly unlock success, you must also invest in advertising. Paid campaigns like Facebook Ads or Google Ads allow you to reach your desired audience and showcase your offerings in a captivating way. With these strategic tools at your disposal, you have the power to boost your brand's visibility and increase your sales. By placing your product or service in front of the right people, you can attract new customers and generate revenue like never before.
Don't miss out on this opportunity to rise above the competition and take your business to the next level.
Enhance Your Website Design
With the vast number of websites on the internet today, it's crucial to make sure your website stands out from the crowd. The design of your website is crucial as it is the first thing a visitor will notice and it can affect their perception of your brand.
The aesthetic is fundamental — but a functional and user-friendly website is a must-have. A poorly designed website can lead to frustrated visitors who will quickly leave and look for an alternative. Enhancing your website design can improve the user experience and lead to an increase in conversions and most importantly, business success.
Analyze Your Competition
In the world of business, competition is inevitable. For companies looking to stay ahead of the game, analyzing what the competition is up to is key. This involves conducting research to understand what other businesses in your industry are doing, and using it as a benchmark to improve your own performance.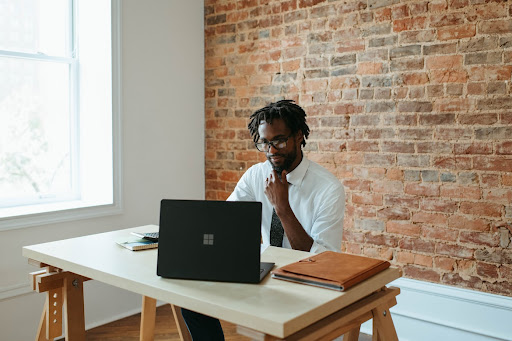 Analyzing the competition can help you identify areas in which they excel and blind spots that could be taken advantage of instead. Learn from your competition — you will develop strategies to stay ahead of the game and differentiate your business from others in the field. So, take a step back, objectively evaluate your competition, and use it as a tool to grow and improve your own business.
Even with our tips in mind, you must keep in mind that even the most successful businesses don't succeed overnight, it takes time to build a successful empire. With perseverance and dedication toward improving your business capabilities, you can inch closer and closer to unlocking higher levels of success each day!