In today's competitive marketing landscape, retaining existing customers has become more important than ever. As it costs 5x more times to attract a new customer than retain an existing one, retaining customers can play a pivotal role in ensuring the long-term growth of a brand. Moreover, increasing customer retention by 5% can empower organizations to generate a 25% increase in profit. By retaining customers for the long term and developing a sense of loyalty, customer retention is known to directly impact the revenue of a business. But how to keep your existing customers happy and engaged? That's where the need for an effective customer retention program arises!
Start with tracking your churn metrics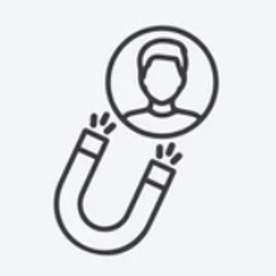 It's impossible to fix something without understanding it. So, the business should actively track as well as analyze the number of customers who churn and understand their reason for leaving. In order to reduce customer churn, you should always stay alert of behavioral signs like low purchase frequency, poor engagement, etc.
Create a customer feedback loop
Soliciting customer feedback at crucial touchpoints and sharing it with your organization is the ideal way. That's where the need for a customer feedback loop arises. It empowers you to collect, analyze, and distribute customer feedback with the existing members of the department.
There are various options for collecting customer feedback. You can use a Net Promoter Score survey using an online survey tool to identify what customers feel about your brand. Omni channel survey software can be used to gauge customers' feedback across various channels. You can also use a Customer Experience tool  to gather qualitative as well as quantitative feedback from customers and understand them better.
After gathering the survey feedback, begin analyzing those results by identifying trends in your customer behavior & repetitive complaints. This helps to determine the flaws and the areas where improvement is needed.
A communication calendar is essential
It's imperative for your team to be proactive in terms of communication. In case there's no interaction between you and your customers for a while, you should make the first move by reaching out to them. Leveraging a communication calendar can help you manage customer engagements while creating various upsell and cross-sell opportunities. By keeping a detailed record of customer communication, a communication calendar highlights the last time when a specific customer has contacted your brand.
Send a monthly newsletter
To retain existing customers, the most simple yet effective way that brands should adopt is by sending a monthly newsletter. Newsletters are a cost-effective way of reminding customers of your brand and building a positive image in their eyes. If customers will see your email every time they open their inbox, they're likely to interact with your brand more.
Customer education is key
Initiating a customer education program can empower your customer base with a variety of self-service tools such as an extensive knowledge base or a community forum. By doing so, customers can easily determine solutions to their problems by themselves without getting in touch with the support team.You can cover generic topics related to sales, marketing, and customer service too!
Gain customers' trust
According to a study, trust plays an important role in influencing the purchasing decisions of 81% of customers. Moreover, building trust isn't a one-time process that can be achieved overnight. It has to be earned by being reliable and transparent with your customers. So, it's essential for an organization to deliver value to the customers and show how much they matter.
Deliver unique services that customers crave for
To make your brand look superior in front of your competitors, it's important to offer a product or service that's absolutely unique. There's nothing as exceptional as developing a niche that seamlessly addresses customers' pain points and caters to their needs.Use top notch survey software to understand the critical pain points in the customer journey or conduct regular brand perception studies using a market research tool to understand customer perception towards your brand.  As people prefer buying stuff that adds value, so removing a bottleneck, or streamlining the workflow, or eliminating the hurdles in a process can make customers stick to your brand.
---
Interesting Related Article: "How Businesses Can Learn Lessons on Customer Retention from the Online Casino Industry"