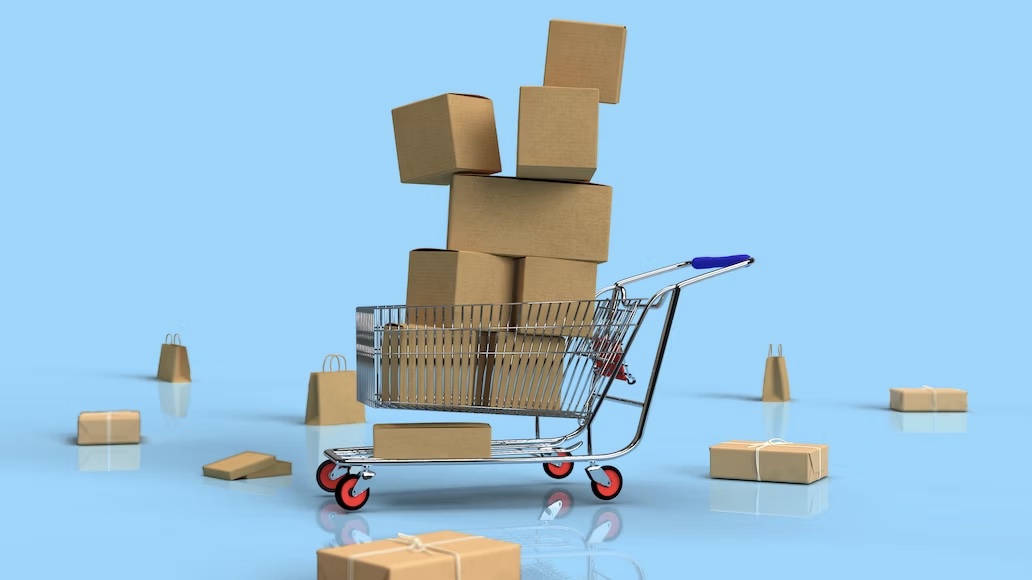 Over the past 20 years, eCommerce has continued to grow its share of overall global retail sales. This year, analysts expect that eCommerce will account for 20.2% of all global retail transactions. It's a sign of consumers' ever-growing love affair with the convenience of online shopping. However, that doesn't mean that it's getting any easier for eCommerce sites to capture a share of those sales.
After all, the eCommerce space is still dominated by massive companies like Amazon. They enjoy major technological and resource advantages that most would-be challengers can't match. That leaves eCommerce upstarts in a position that forces them to look for ways to peel away some of the customers of larger rivals. The key to doing that is to provide something the competition doesn't. Increasingly, that thing is trustworthiness.
Consumer trust is the bedrock of how companies like Amazon reached the lofty heights they now occupy. However, there's evidence indicating that consumers are gradually changing their feelings about the massive global eCommerce company. This past year, Amazon slipped to a 23-year low on the American Customer Satisfaction Index, offering a glimmer of hope to would-be challengers. To help them strike while the iron's hot, here's how to build a secure eCommerce store that customers can trust in 2023.
Choose a Reputable Host or Site Platform
Before making any attempt to start an online store, you'll need to make a decision that will have long-term implications for your business. It's which eCommerce platform or host you're going to rely on to build your flagship site. There are advantages to going with major players like Wix, Shopify, or BigCommerce. They'll eliminate some of the technical burdens associated with running an eCommerce site that processes consumer financial data and other personally identifiable information.
However, launching on one of those platforms may seriously constrain your business's growth potential. This is because they will impose some significant costs as you attempt to scale up your operation. As an alternative, you could opt for a custom-designed eCommerce site. However, you'd require significantly more startup resources and expertise to do it. Or, you could use something like WooCommerce, which integrates with WordPress but doesn't charge you any fees as you scale.
Focus On Usability in Site Design
There's a significant portion of the eCommerce site design community that will insist on including large so-called trust badges to set customers' minds at ease. And while there's significant research that indicates how useful doing so can be, there's another element within the design process that's more important. It's site usability.
A potential customer won't trust a website that doesn't feel intuitive and that they can't understand. If you think about this, just from your own experience, you'll no doubt agree. This means detailed usability testing and a careful focus on UX during the design process are essential to building a trustworthy eCommerce site. And it isn't something most companies get multiple cracks at.
Since most eCommerce UX problems stem from a site's overall structure, you may be stuck with certain UX problems for years, barring a total site redesign. If you look at the history of Amazon's homepage over the years, you'll see this in action. It took them nearly 17 years and countless redesigns to streamline their cluttered, link-heavy designs that once hindered sales. Except, they were doing so against virtually zero competition. An eCommerce store today doesn't have that kind of time.
Mix Built-in and Bolt-on Security
Depending on how you've chosen to build out your eCommerce site, you may have little input into high-level security measures on your site. Or, you may have complete control over its defensive measures. In either case, it's a good idea to employ a mixture of website security concepts with your new eCommerce site.
First, you'll want to employ built-in security. This involves efforts at hardening your site's code and customer-facing elements against attack. There is a laundry list of common exploits that typically befall eCommerce sites, as well as common measures used to defend against them. It's critical to build your site with built-in safeguards against these threats. This will drastically decrease the likelihood of your site falling victim to an attack. And when a single security incident can destroy any customer trust you build, it's impossible to overstate the importance of built-in security.
However, end users won't see any visible sign of your built-in security efforts. For that, you should also deploy bolt-on security measures. Adding DDoS and attack protection via Cloudflare or a similar solution is a great place to start. So, too, is paying for periodic site scans through Norton or another reputable security company. With those, you may even get a security badge that gives your customers a visible sign that you take your responsibility to protect their data seriously.
Lead With Transparency
It isn't easy for an eCommerce business that isn't a household name to build trust with new customers. That takes time, patience, and effort to accomplish. However, there are some things you can do to jump-start the process. The most important thing you can do is go all-in on transparency. Make it as easy as you can for new customers to find out anything and everything they could possibly want to know about your company. To start with, place the following information front-and-center on your site:
Company headquarters and structure information

Shipping prices and return policies and procedures

Customer service contact information

User account controls
In other words, give a potential new customer a reason to believe you're the legitimate business you claim to be. Be honest, open, and forthcoming at all times.
Offer Live Customer Service
One of the things that separates smaller eCommerce sites from their larger rivals is how they handle customer service. Due to financial constraints, most small eCommerce sites choose not to offer live customer service. Instead, they rely on time-delayed, email-based support. Unfortunately, that harms customer trust, because nothing makes a customer more anxious than feeling like they can't reach anyone at a company they're dealing with.
To remedy that, smaller eCommerce platforms should use a cloud contact center as a force multiplier for their limited customer service resources. Through smart usage of interactive voice response (IVR) systems, advanced call distribution functionality, and automated text, chat, and email responses, a small eCommerce company can offer a similar customer service experience to that of a larger rival. Done well, this can help an upstart score massive customer trust points in a hurry.
Security, Responsibility, and Trust Go Hand in Hand
The bottom line is that building your eCommerce store with security in mind from the ground up goes a long way toward building customer trust. However, it will only get you part way to your goal. You must also operate with excellent transparency and focus on making customers comfortable with doing business with you. That's the real long-term way to establish a trust-based relationship with your customers. There are no shortcuts.
And you must weigh your desire to expand your business against the effects doing so will have on customer trust at every turn. Over-monetization and unchecked expansion can destroy customer trust no matter how hard you've worked at it—as Amazon is now in the process of finding out. If you're careful, though, it's possible to use customer trust to gain a foothold in the challenging eCommerce market and ride it to success, as they did in the now-distant past.