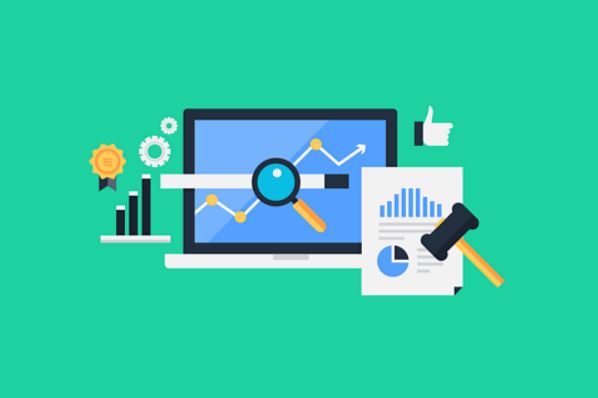 If you sell your items in a physical store, now is the time to start thinking about creating an online webshop to provide your consumers a simple and quick method to purchase from anywhere. The majority of business owners experience difficulties since they are unfamiliar with the specific method to follow when setting up their e-commerce web shop, and it can be difficult if you do not know where to start. It takes a lot more than just purchasing a domain and installing a pre-made template or theme to create a successful ecommerce website.
Investigate the Market
Basic market and competition research is essential since it will show you what your competitors are up to, what works for them, and what does not. What problems do they have to deal with? If they're doing well, is it due to their website user experience or price strategy? What product personalization options do they provide on their product pages? What payment gateways and shipping methods does your target audience prefer? Try to grasp all of these data for at least 6 of your top rivals so you can choose the optimal specifications for your online store.
Create a solid business plan.
Starting an online store is a fantastic concept with several benefits, but the industry is changing quicker than ever due to technology developments, and a well-thought-out business strategy can help you stand out. Step 1's market and competitor research will assist you in developing a solid business strategy that takes into account the demands of your potential consumers when they shop online and what you should provide on your e-commerce website to give them the greatest shopping experience possible. Sales-Marketing, Customer Service, Accounting, and Information Technology are just a few of the areas where your web shop will have an influence.
Develop everything to have Front End and Back End functionality
After you have finished designing all of your online store pages, you will need to conduct some quality programming or coding on the e-commerce platform you've chosen. To be competitive, any e-commerce website needs have specific qualities. Your ecommerce website's success is influenced not only by the items and services you offer and how effectively the site is built, but also by the features you provide for both consumers and website owners. The most crucial aspects are effective product pages and a simple checkout process. Never make it difficult for customers to pick essential product selections and complete the checkout process with as few steps as possible.
Configure Payment Gateways
Payment gateways are an important element of the checkout process in an online store. Your e-commerce business will fail if you do not provide your clients with appropriate and simple payment gateway choices. You should provide all main payment gateway choices to your customers, such as PayPal. You should look for PCI compliance and an SSL certificate when choosing a payment gateway to avoid future security issues.
---
You may be interested in: Tips on How to Begin a Successful Business