Backlinks are very important in the world of SEO. They help improve your search engine rankings and make it easier for your site to be found. However, they can also be a pain to maintain if you need to know what you're doing. 
Many businesses have been guilty of creating too many links that Google frowns upon and penalizes your site as a result. To avoid falling victim to this problem, you can try using a free backlink checker tool to help you out. Keep reading to learn more about tips on creating backlinks without interference from Google's algorithm:
Try Building Internal Links
Backlinks from other pages on your site are great for improving a page's authority and getting a better ranking in Google. But when you have thousands of pages, finding time to go back through each one and link them up can be challenging. 
If this is the case, try adding internal links to your site. This way, you can link all the related posts together without worrying about wasting time making external links or getting banned by Google.
Create backlinks using infographics
You can attract backlinks by creating infographics. The content of your infographic should be relevant to the topic of your website, and you should use keywords related to your niche in the title and description.
You can share the infographic on social media platforms like Facebook, Twitter, and blogs that accept guest posts or interviews. Getting featured in a magazine or newspaper can also help you get more traffic to your site. 
You can also submit your infographic to newsletters or podcasts that accept guest posts/interviews if they're related to the topics you've covered in your infographic.
Use Guest Article to you advantage
Guest posting services are a great way to get backlinks. This has been a popular SEO strategy for years and will still be effective in 2022. The basic idea is that you write an article for someone else's blog, and they link to your site in their content. 
If the article is well-written, it will help their readers learn more about the topic at hand, but it also helps with SEO because search engines see this as an endorsement of your brand by another website owner.
This primarily works if you have a related business or product page on your site that relates to what you wrote about in the guest post. That way, people can easily find out more information about what they just read if they're interested in buying something from you!
Another effective way to use guest articles is by having someone else do them for you. This can be tricky, depending on how many people know about this technique already. So make sure not only do those who know about it not mind doing this but also mention how much credit goes towards where those ideas came from originally!
Keep an Eye on Your Competition
You can also use the three tools above to monitor your competition. You may notice that a competitor has built links from certain domains, and you can build links from those same domains. If you see that a competitor has built links from a particular article directory, you may submit your article there too.
It would help if you also looked for opportunities to build links similar to those already built by your competitors. For instance, if they have built some great links via guest posting, you could find another website that accepts guest posts and try the same thing yourself!
Use Email Outreach to Promote Your Articles
Email outreach is one of the most effective ways to build links and drive traffic. When done right, it can be a complete game-changer for your content marketing strategy.
To make sure you're doing email outreach the right way, here are some tips:
Use a tool like BuzzStream to manage your outreach so that you're not sending off unsolicited emails all over the place.

Make sure that all of the emails are personalized and friendly.

Send emails at different times of the day. Don't bombard people with too many messages at once!

Ensure that you're sending an email relevant to each person/company/website who may be interested in linking back to or sharing your article.
Try Free Backlink Checker Tool
You should use a free backlink checker tool to build backlinks without annoying Google's algorithm and building a crappy site.
There are different types of backlink checkers that allow you to do the following:
Check your site for broken links

Check your site for spammy or low-quality links

Check whether there is duplicate content on your website and remove it if necessary
You can try the free backlink checker tool offered by Stan Ventures to know how your backlinks are actually performing. It will give you complete insight so that you can plan them in a better way.  
Google's algorithm is constantly evolving. So, you must keep up with the latest changes and use them to your advantage. If you want to build backlinks without annoying Google's algorithm, then follow these tips.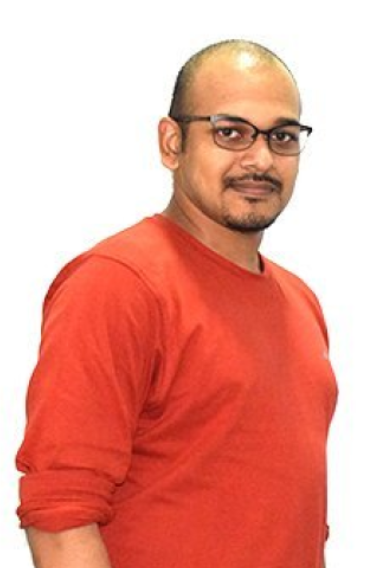 Author's Bio:
Dileep Thekkethil, a Journalism Postgraduate, was formerly with a US-based online magazine and is the Associate Director, Digital Content at Stan Ventures. He is a frequent blogger who keeps a tab on the latest updates in the SEO and technology arena. Reach me @Mail | LinkedIn | Twitter | Facebook or View all posts by Dileep
---
Interesting Related Article: "The Best 5 Books About SEO You Must Read Today"