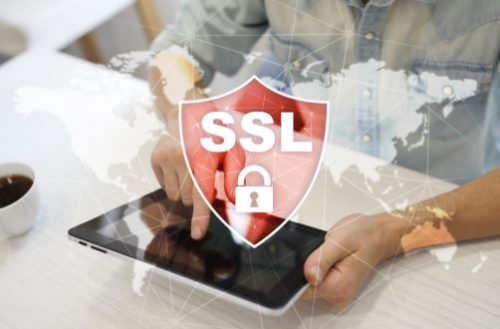 SSL Certificates have become an essential part of a website due to the security it promises to the website and its audience. It is vital to check an SSL Certificate and its validation before giving sensitive information online. An SSL certificate apart from building customer trust promises maximum security of personal information like passwords and credit card details.
This article will show you in detail how to check an SSL certificate and its validation.
How to know the website has an SSL Certificate?
The first step you can take is to make sure the website you are going to visit is protected by an SSL Certificate. This can be easily checked by looking for the HTTPS protocol on a website instead of an HTTP protocol. HTTPS means that the website is safe and protected by SSL Certificate security.
Over the years, search engines like Google have also given a preference to websites with HTTPS protocol thus giving them a higher rank in searches.
How to view/check an SSL Certificate?
You can view an SSL certificate to check its details in Google chrome as well as Firefox.
In the case of Google Chrome, the task of viewing an SSL Certificate is easy. You will have to click the padlock icon on the address bar of the website. Once the pop-up appears, Select Certificate. You can view the provided details after that to verify the certificate.
For Extended Validation certificates, information like the details of the organization the certificate is issued to, will be displayed. Other details will include the website the Certificate is issued to as well as the name of the Certification Authority. Added to this the purpose of issuing the certificate will be included as well. In the case of non-extended validation certificates, the information on display will be the name of the Certification Authority. However, more details can be acquired by clicking on more information.
How to check if the SSL Certificate is valid?
When checking an SSL Certificate it is extremely important to check its validity. If an SSL Certificate is not valid it will not do its job of providing security to the website.
The validity of an SSL Certificate is entirely dependent on the company it was issued from as well as the type of Certificate issued. Generally, it is valid for 1 to 3 years.
The validity of an SSL Certificate can be checked using different tools like the Windows Sysinternals utility.
Download Sigcheck

Run command sigcheck – tv

Check the list of certificates downloaded on sigchecks. They have a list of only valid certificates.
Other than this there are many tools available online to assist in finding valid SSL Certificates.
Final words
It is important to trust SSL Certificates from authentic Certification Authorities like SSLs.com. If you are a website owner or a customer hesitant to give information online. Check the SSL Certificate and its validation to ensure the website is secure so you can share sensitive information online.
---
Interesting Related Article: "5 Reasons Why an SSL Certificate is So Important for Website"