When your credit score deteriorates, borrowing becomes complicated. Lenders charge higher interest or reject your applications together. A low total may also cause problems with employment, renting, and insurance. Fortunately, repair experts can help you boost it more quickly. But which companies are the best?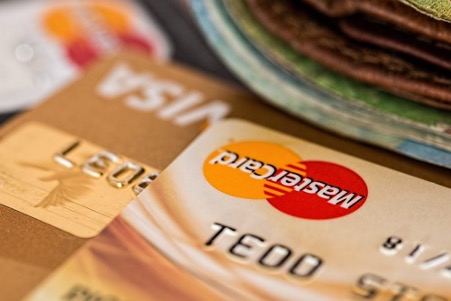 The Concept of Repair
So, if the score can be repaired, what distorts it? Unfortunately, credit reports from TransUnion, Equifax, or Experian may contain false or inaccurate information. Common flaws range from misspellings to spurious bankruptcies, and ramifications are often serious. Most negative items stay on your records for 7 years, making borrowing expensive or inaccessible. You can check out the best credit repair companies here.
A repair company will restore your reputation as a borrower. It can identify debatable entries, collect evidence and disprove them formally, so the bureau erases the mistakes. Use credit repair guides on the CreditFixed site to assess your needs. These services are convenient and often reasonably priced. However, there is a free alternative.
Repair firms will do everything on your behalf: gather the information, scrutinize the errors, and correspond with banks, bureaus, and collectors. By law, every US citizen may collect their reports, analyze them, and dispute flaws for free. It is a challenging and time-consuming process.
Nothing prevents you from doing everything yourself. Note that without credit expertise, this could take ages. With help from credit repair companies, you may see the first results more quickly. They may appear in over a month as every bureau has 30 days to respond to a dispute letter. If the evidence is incomplete, you will be asked for more proof, which prolongs the process.
1.   Reputation And Feedback
Visit the official site of the Better Business Bureau to compare ratings of repair providers. The company may be reliable even without accreditation, but feedback from customers is a barometer of quality. The website shows the number of complaints registered over the past 3 years and their current status. You can see whether the firm responds to criticism and solves the mentioned problems.
The website will also notify you of any lawsuits filed against the company. For instance, the page of Lexington Law alerts visitors of the pending government action. This provider has been accused of deceptive practices, but the trials are still in progress.
The number of years in the industry is crucial, but this factor alone does not guarantee the provider may be trusted. Check expert reviews and comments from real customers on websites like TrustPilot and Consumer Affairs to get the full picture.
2.   Fee Structure
An overwhelming majority of repair companies charge two types of fees. Initially, you pay a so-called first work fee or setup fee to register. Next, the company requires a monthly payment. The contract is indefinite, so you may cancel at any time. Usually, there is no cancellation fee.
Find out about your provider's plans to calculate the total costs. Many firms offer a range of bundles from basic to advanced. The more mistakes you need to fix — the more disputes you may need to open within a billing cycle. More expensive plans come with extras like score monitoring tools, financial planning apps, identity theft protection, etc.
At the moment, Sky Blue Credit has one of the most straightforward offers on the market. The setup fee is equal to the monthly charge of $79, and there is one universal service package. In comparison, other firms may require over $120 per month for their advanced-level services.
To sum up, your costs will include the setup fee and the monthly charge. Choose a service level that suits your case. The most basic plans may allow you to open just 5 disputes per cycle, depending on the provider. Another crucial consideration is refunding.
3.   Money-Back Guarantee
Some firms will provide a refund if you are dissatisfied with their services and no items are removed within a certain period, like 60 or 90 days. The Credit Pros have a unique offer, as their policy is unconditional. You may cancel for any reason at all and still get your money back.
On the other hand, some companies offer no refunds. Even big firms like Lexington Law give no guarantees. Even if your records remain unchanged, there is no opportunity to get the fees back.
The Bottom Line
Choosing a reliable repair firm is not easy. Pay attention to the reputation, pricing, service levels, and guarantees. It is advisable to repair credit through a firm with a money-back policy. This way, you will get a refund if its work is ineffective.
---
Interesting Related Article: "Secured Business Credit Cards for Bad Credit"