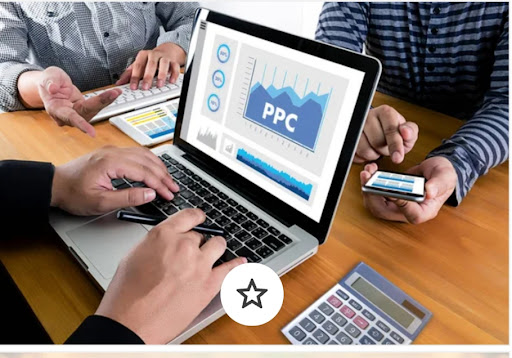 Would you like to step up your PPC strategy? Perhaps it is time to bring in assistance from experts. This can be the case if you do not see the desired results. Alternatively, you could be going through a big expansion and want to attract more customers. Regardless of your reasoning, you must select the eCommerce PPC agency carefully. This way, you can be happy handing over this responsibility to another team.
If you go to the internet, you will see countless eCommerce PPC agencies claiming they can deliver the results you want. How can you sift through them and select the best? Here are some factors you want to pinpoint to make your decision.
Offer Full Range Packages
When somebody means PPC to you, you probably thing about Google Ads first. Indeed, this is one type of campaign you can run. But, if you are looking for real results and more sales, you must move outside the box. You have to employ a full range of different tactics and this is going to reap the most benefits.
Therefore, this is why you want to search for an eCommerce PPC agency that offers full range of packages. They can focus on everything from Facebook and Instagram Ads to Google Ads and Google Shopping. For example, ClickSlice is a highly-rated agency that works across platforms to achieve fantastic results. This allows you to sit back and really see how amazing PPC can be for your business. You can head to the website to learn more about eCommerce PPC marketing services with ClickSlice. It is easy to book a call with the team and find out the personal results you can achieve.
Five-Star Client Ratings
It is advantageous to see what clients are saying about the PPC agency. They can be truthful on the service you receive and give you feedback on their experience. Clients will also fill you in on the results they achieved with that PPC agency. This is why you should always pay attention to reviews and ratings when looking for eCommerce PPC services.
Therefore, focus on the ratings given by previous clients. You want to choose an agency with undisputed, five-star reviews. Yes, you can read testimonials on that agency's website. But, it is also beneficial to check Google Reviews and Trustpilot. They can help get the inside scoop.
Offers a Call Before Hiring
You never want to jump in and hire an eCommerce PPC agency straight away. You need to see if you are compatible and if you like your team. Likewise, a reputable agency will want to get to know you and understand your goals. They have to evaluate whether they are able to assist you or not. The relationship has to work for both of you.
Consequently, look for an agency that takes a call with you before agreeing on a contrast. This shows they are eager to help eCommerce businesses that suit their style. At the same time, you can assess if you like the team and their expertise. This is all without paying any money or making agreements.
Works Within Your Budget
Many eCommerce businesses are worried about the price of PPC. While this can be a cost-effective way to gain traffic and more sales, they are concerned about the price of hiring an agency. First, know that reputable agencies want to assist you and not rip you off. They will have a pricing strategy and advise you of this when you contact them.
In addition, a good PPC agency will work within your budget. You can tell them about your needs and what you want to achieve. Plus, you tell them your budget for these types of campaigns. Then, they should have a team to adapt strategies to suit this budget. This way, you can benefit from their services in an affordable and cost-effective way.
Offers a Free PPC Audit
In the past, you may have tried PPC campaigns for yourself. If these campaigns are still running, it can be useful to receive feedback on them. This includes how to make improvements and see better results. If this is the case, you should search for an eCommerce PPC agency that offers a free PPC audit as part of their service. This allows you to gain an assessment of your campaigns.
Since this is a free service, an eCommerce PPC agency will proudly display this on its website. You should be able to read about it when they are describing their services. You can also ask their team about it in a call. Sometimes, if you do not ask, you do not get it. If you inquire whether their team will take a look at your current campaigns, they might decide to throw this into their service if it was not included before.