In the world of energy contracting, there are thousands of companies offering services to home and business owners. Finding the right company is key to a successful energy program. Contracting with your energy company can feel overwhelming. There are so many options available and it can be hard to know where to start. Luckily, choosing an energy broker is not as difficult as it seems. An energy broker is a third party that works directly with your utility provider and other service providers in order to streamline the procurement process for both parties. If you're new to contracting or don't have access to a service provider, you may want to contact your local utility provider first before contacting an energy broker. Here's everything you need to know about choosing an energy broker.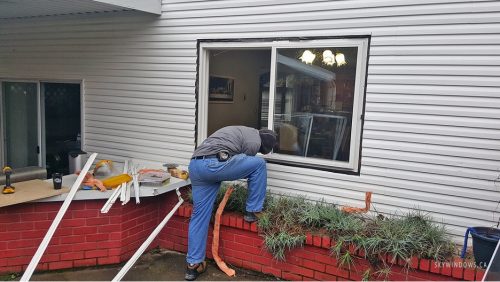 What is an energy broker?
An energy broker is a third-party company that acts as a broker between energy customers and energy providers. Energy brokers help customers by reviewing their current energy usage and analyzing their needs, which then allows them to negotiate cheaper rates with the various energy providers in their area. An energy broker can also help with other areas of contracting, such as finding the best rates for different types of projects, like adding rooftop solar panels or a home energy retrofit.
How does an energy broker help with contracting?
An energy broker's main goal is to take the legwork out of the contracting process. When you hire an energy broker, you're outsourcing the administrative tasks associated with contracting, like organizing and managing the paperwork and going through the process of negotiating with multiple energy providers. With energy brokerage, you're able to spend more time focusing on your business.
Things to consider when choosing an energy broker
Cost: While the amount you pay your broker will vary based on their services, it's important to remember that you also pay the broker's fee every month. Ideally, you should be able to negotiate a lower rate with your current utility provider than you'll pay your broker.
Your needs: Your broker should be able to help you determine your needs for energy usage, like what type of lighting you need for your office.
Customer service: Before hiring an energy broker, make sure you're comfortable with the level of customer service you can expect. If any issues arise, you want to know you can expect prompt and helpful responses.
Project management: If your project requires multiple hands to come in, like the addition of rooftop solar panels, an energy broker could help organize the process and manage the paperwork.
Final thoughts
Energy broker software can play an important role in helping you choose the right energy broker for your business. This type of software can help you input your energy needs and budget, as well as track the progress of negotiations. In addition, it can provide you with a history of Energybroker's performance, so you can be sure they are meeting your expectations. Energy broker software is a valuable tool that can help you make informed decisions about your energy needs. Choose a broker who is able to provide the level of service you require and who is able to work within your budget. Make sure they are using Energybroker software to help you track their progress and make informed decisions about your business.
---
Interesting Related Article: "5 Ways to Create Clean Energy At Home"